Walgreens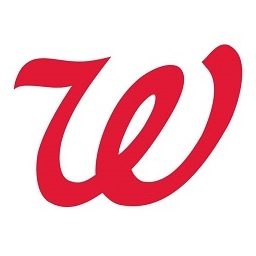 Who We Are
LIFE AT WALGREENS
No matter where you are, life at Walgreens is driven by a culture of helping others. From our store aisles and warehouses to our HQ and technology hub, there's a spirit of excitement and innovation everywhere you look. A career at Walgreens means joining a company that's been dedicated to our customers and the communities we serve for over 120 years. 
RED, WHITE, AND BLUE ARE OUR COLORS TOO!
We've made a big commitment to hiring veterans for our team. But this is more than just a pledge. We're backing it up with the kinds of things you need to successfully transition into the next stage of your career – like training, educational opportunities and support. After all, we're counting on you to help the thousands of people we serve in our communities. So, you can count on us every step of the way.
HERO PROGRAM
Our HERO Program (Helping Veterans with Educational and Retail Opportunities) – created specifically for those who have served – can set you on a path to store management. Whether you join our team as a shift lead, emerging store manager, pharmacy operations manager or store manager unassigned, you'll get the tools and support to succeed, including on-the-job training, mentorship, Walgreens University courses and instructor-led workshops.
GET YOUR BACHELORS DEGREE, AND REACH YOUR EDUCATIONAL GOALS 
As a veteran in our HERO program, you can earn your bachelor's degree through our educational partner, Southern New Hampshire University (SNHU). SNHU is approved for VA educational benefits and accepts transfer credits from prior education and your military training. You'll even get exclusive tuition savings and you can work toward your degree in flexible eight-week terms with support from a dedicated team of advisors with experience in every branch of the military.