Duracell International Inc.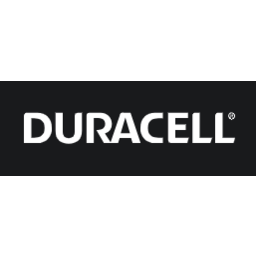 Who We Are
Duracell is the world's leading manufacturer and marketer of high-performance alkaline batteries, complemented by a strong portfolio of specialty cells and rechargeable. Duracell batteries power many devices across the globe like torches, heart rate monitors, smoke detectors, game consoles, headphones or toys such as the Hasbro lightsaber.
As the leader in the personal power category, Duracell has a rich history of innovation continuously introducing batteries that are more compact, more powerful and longer lasting than competitor brands.
Duracell focuses on sustainable growth, industry-leading innovation and creating long term value for our customers and consumers. At Duracell, integrity, end to end accountability across all levels, fast decision making and a "can do" attitude are highly valued. Powered by those, Duracell - a multi-national and multi-cultural company – is committed to become the world's undisputed #1 Personal Power Company.
Duracell is committed to hiring incredible talent and, as such, offers competitive compensation packages and employee benefits. To this same end, Duracell respects and values the aspects that make each candidate unique and, as an Equal Opportunity employer, is committed to providing a work environment that is free of discrimination against employees and applicants on the basis of any factor prohibited by applicable laws and regulations.