SkillBridge Program Opportunity with First Command Financial Services (Nationwide) - Military Veterans
at First Command Financial Services, Inc.
GET YOUR NEXT CAREER SQUARED AWAY
First Command was founded in 1958 by retired Air Force Officer Carroll Payne to improve the financial well-being of military families. Today, about 80% of our Financial Advisors served in the military or are military spouses.
An internship with First Command allows transitioning service members the opportunity to learn about a rewarding career in the Financial Services industry and specifically the activities of Financial Advisors.
Additionally, this program will provide:
A structured Securities Registrations and Insurance Licensing program

Hands on training in the Financial Services industry

Experience with planning and organizing marketing events
This program is designed with the desired outcome of the intern completing the FINRA Securities Industry Essentials (SIE or Essentials) Exam for prospective securities industry professionals, Series 7 Top-off and Series 66 exams. Upon completion the intern will have an opportunity to join First Command as a Fast Start Advisor, apply for other positions within First Command's corporate office, or look for opportunities outside of the organization.
Overview of the SkillBridge Program
First Command is approved by the DOD as an authorized SkillBridge Organization. For more information, go to https://dodskillbridge.usalearning.gov/program-overview.htm.
Department of Defense (DoD) Instruction 1322.29 (Job Training, Employment Skills Training, Apprenticeships, and Internships (JTEST-AI) for Eligible Service Members) permits service members to participate in various programs during their last 180 days of military service to help prepare them for employment in the civilian sector. Each branch of the U.S. military has DoD approved SkillBridge Programs available for transitioning service members to participate in.
Ready to learn more? Let's talk. You never know – it just might turn out to be a conversation that changes your life. Apply today!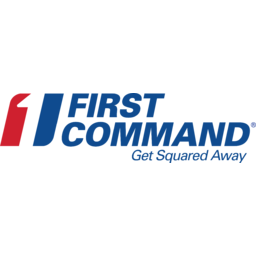 Get Your Next Career Squared Away!
Who We Are
Founded in 1958 by a retired Air Force officer, First Command Financial Services, Inc. is committed to helping military members, federal employees, and their families get their financial lives squared away. Through an international network of more than 580 Financial Advisors, our company provides lifetime financial coaching to assist nearly 300,000 clients in their efforts to reduce debt, build wealth, manage risk, and pursue their financial goals. More than 620 employees based in our Fort Worth, TX home office provide a wide range of support services to our Financial Advisors across the country and abroad.
A Career That Fits Your Military Life
At First Command, we are committed to providing job opportunities for military service members, veterans, and military spouses. Your understanding of the challenges and opportunities associated with life in the military makes you an ideal candidate to serve as a First Command Financial Advisor. And with offices near almost every major military installation in the U.S. and abroad, we're prepared to help you sustain and grow your business even as you PCS from base to base.
Training Program
Our comprehensive training program is the product of more than 60 years of experience helping military families plan for and pursue their goals. The practical knowledge and skills you will gain through this program, supplemented by your understanding of military life and passion for making a difference, will serve as a sturdy foundation for your new career.
When you become a First Command Financial Advisor, you will be a vital part of the First Command team. You will be joining an organization that values veterans and their families while supporting your desire to be the driving force behind your own second career. 
To serve our growing client base, we are now actively hiring qualified financial advisor candidates. To learn more about this opportunity to build a career that allows you to make a real difference in people's lives, please visit our careers page or contact one of our recruiting specialists today at recruiting@firstcommand.com.