HVAC Mechanic 5k Bonus - Military Veterans
at ScionHealth
Description

$5,000 Sign-on Bonus

Under the direction of the Facility Services Manager, Repairs, Installs, and maintains the hospitals HVAC system.

Qualifications

Education:

High School Diploma or equivalent
Some form of computer training or experience desirable.
Secondary or trades specific education preferred.
Ongoing continuing educations accepted. Must have a valid Ohio Driver's License.
Experience:
Minimum of four (4) years of HVAC Experience.
Three (3) to five (5) years of HVAC experience with constant volume and V.A.V systems.
Three (3) to five (5) years experience in refrigeration.
Preferred three (3) to five (5) years boiler experience.
Hours: Full-Time, 4 10hr shifts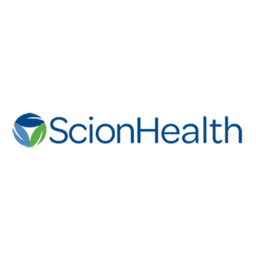 Empowering the hands that heal.
ScionHealth is a national healthcare system of hospitals that delivers outstanding care by supporting those who care most. With a team of dedicated and compassionate healthcare professionals, we put our caregivers at the forefront of everything we do and every choice we make. How? By providing them with tools, technology and resources that enable exceptional experiences for those we care for at every moment. At ScionHealth, our caregivers have a passion for providing better care, everywhere, and we give them everything they need to feel empowered to do what they do best -- provide healing to those who need it, when and where they need it.
ScionHealth strives to provide quality-driven, patient-centered acute and post-acute hospital solutions in communities across the country. The health system is focused on driving innovation, serving its communities, and investing in people and technology to deliver compassionate patient care and excellent health outcomes. Based in Louisville, ScionHealth operates 79 hospital campuses in 25 states – 61 long-term acute care hospitals and 18 community hospitals and associated health systems.