Registered Nurse Recovery - Military Veterans
at ScionHealth
Description

At Palestine Regional Medical Center, we recognize that our patients deserve qualified, engaged, and competent healthcare professionals. And we know that our healthcare professionals deserve a working environment that is safe, leaders who are visible and supportive, and opportunities to grow and develop in their chosen disciplines. The heart of Palestine Regional is in its people, making our hospital a supportive family of mission driven people dedicated to the service of others.

An RN in Recovery provides direct care to patients in accordance with applicable scope and standards of practice. This position requires critical thinking skills, decisive judgment, and the ability to work with minimal supervision in the best interest of our patients and staff. In need of the certifications listed below? We'll support you in obtaining the certification within the first 30 days of hire. If you have a passion and compassion to serve others in the greater Palestine area, we invite you to apply today.

Qualifications

Certifications:

Basic Life Support (BLS)
Advanced Critical Life Support (ACLS)
Pediatric Advanced Life Support (PALS)
Required Licenses
: Registered Nurse in Texas (TBON)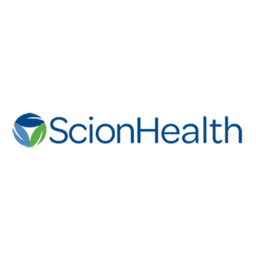 Empowering the hands that heal.
ScionHealth is a national healthcare system of hospitals that delivers outstanding care by supporting those who care most. With a team of dedicated and compassionate healthcare professionals, we put our caregivers at the forefront of everything we do and every choice we make. How? By providing them with tools, technology and resources that enable exceptional experiences for those we care for at every moment. At ScionHealth, our caregivers have a passion for providing better care, everywhere, and we give them everything they need to feel empowered to do what they do best -- provide healing to those who need it, when and where they need it.
ScionHealth strives to provide quality-driven, patient-centered acute and post-acute hospital solutions in communities across the country. The health system is focused on driving innovation, serving its communities, and investing in people and technology to deliver compassionate patient care and excellent health outcomes. Based in Louisville, ScionHealth operates 79 hospital campuses in 25 states – 61 long-term acute care hospitals and 18 community hospitals and associated health systems.