Senior Data Scientist - Military Veterans
at Walgreens
Senior Data Scientist

Address: 200 WILMOT ROAD,DEERFIELD,IL,60015-00001-Y
Job ID 1134249BR

Job Summary:

The Senior Data Scientist is responsible for applying highly complex advanced data science, predictive analytics, and machine learning techniques to provide insights and actionable recommendations, as well as providing consulting support for applications development and cross functional initiatives.

Job Responsibililities:
Builds models and tools using technical knowledge in machine learning, statistical modeling, probability and decision theory, and other quantitative techniques. Innovates by adapting to new modeling techniques and procedures.
Understands the business reality behind large sets of data and develops meaningful analytic solutions.
Applies analytical rigor and statistical methods to analyze large amounts of data, using advanced statistical techniques such as predictive statistical models, customer profiling, segmentation analysis, survey design, analysis, and data mining. Builds recommendations and optimization algorithmic designs, performs information retrieval, complexity analysis, scientific computing.
Programs using tech stack Python, PySpark, Matplotlib, TensorFlow, PyTorch, etc.
Performs machine learning techniques, supervised and unsupervised algorithms to build predictive models and prescriptive solutions to support various business use cases.
Builds algorithms like decision trees, regression, XGBoost, K means, anomaly detection. Interpretable ML, Bayesian theory, etc.
Utilizes Cloud Computing on Azure/Databricks, querying in Snowflake.
Utilizes software tools and methodologies GitHub, Continuous integration and delivery, agile methodologies.
Collaborates with finance, researchers, software developers, and business leaders to define product requirements and provide analytical support.
Communicates verbally and in writing to business customers and leadership team with various levels of technical knowledge, educating them about our systems, as well as sharing insights and recommendations.
About Walgreens and WBA :
Walgreens (www.walgreens.com) is included in the U.S. Retail Pharmacy and U.S. Healthcare segments of Walgreens Boots Alliance, Inc. (Nasdaq: WBA), an integrated healthcare, pharmacy and retail leader with a 170 year heritage of caring for communities. WBA's purpose is to create more joyful lives through better health. Operating nearly 9,000 retail locations across America, Puerto Rico and the U.S. Virgin Islands, Walgreens is proud to be a neighborhood health destination serving nearly 10 million customers each day. Walgreens pharmacists play a critical role in the U.S. healthcare system by providing a wide range of pharmacy and healthcare services, including those that drive equitable access to care for the nation's medically underserved populations. To best meet the needs of customers and patients, Walgreens offers a true omnichannel experience, with fully integrated physical and digital platforms supported by the latest technology to deliver high quality products and services in communities nationwide.
Basic Qualifications
Bachelor's degree and at least 4 years of experience in data science, machine learning, quantitative or computational functions OR High School/GED and at least 7 years of experience in data science, machine learning, quantitative or computational functions.
M.S. in STEM, computer science, information systems, physics, mathematics, statistics, data science, machine learning, or similar.
At least 4 years of experience working with large scale, complex datasets to create/optimize machine learning, predictive, forecasting, and/or optimization models.
Advanced experience in SQL, Python, PySPark or other languages.
Advanced level skill in exploratory data analysis, feature engineering and selection, detecting patterns, analyzing distributions, visualizing results, and extracting insights to help business make informed data driven decisions
Experience using decision trees, building classifiers.
Experience with supervised learning methods (linear and logistic regression, time series modelling, generalized linear models, decision trees, support vector machines, etc.) and unsupervised learning methods (K means, hierarchical clustering, association rules, principal components).
Experience with Cloud ML platforms, distributed computing, data pipelines, cloud data stores and serving engine.
Experience designing and analyzing A/B experiments.
Advanced level skill in conveying rigorous technical concepts and considerations to non experts.
Experience working in a dynamic environment and working with ambiguity, prioritizing needs, and delivering results.
Experience effectively communicating technical solutions and advocating to research scientists, engineering teams and business audiences.
At least 2 years of experience contributing to financial decisions in the workplace.
At least 2 years of direct leadership, indirect leadership and/or cross functional team leadership.
Willing to travel up to/at least 10% of the time for business purposes (within state and out of state).
Preferred Qualifications
Ph.D. in STEM, computer science, information systems, physics, mathematics, statistics, data science, machine learning, or similar.
Experience working with IoT, and Edge AI is a plus.
Experience in Reinforcement Learning is a plus.
Experience in Healthcare is a plus.
#LI-JW1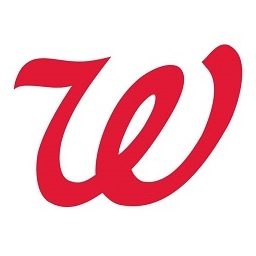 LIFE AT WALGREENS
No matter where you are, life at Walgreens is driven by a culture of helping others. From our store aisles and warehouses to our HQ and technology hub, there's a spirit of excitement and innovation everywhere you look. A career at Walgreens means joining a company that's been dedicated to our customers and the communities we serve for over 120 years. 
RED, WHITE, AND BLUE ARE OUR COLORS TOO!
We've made a big commitment to hiring veterans for our team. But this is more than just a pledge. We're backing it up with the kinds of things you need to successfully transition into the next stage of your career – like training, educational opportunities and support. After all, we're counting on you to help the thousands of people we serve in our communities. So, you can count on us every step of the way.
HERO PROGRAM
Our HERO Program (Helping Veterans with Educational and Retail Opportunities) – created specifically for those who have served – can set you on a path to store management. Whether you join our team as a shift lead, emerging store manager, pharmacy operations manager or store manager unassigned, you'll get the tools and support to succeed, including on-the-job training, mentorship, Walgreens University courses and instructor-led workshops.
GET YOUR BACHELORS DEGREE, AND REACH YOUR EDUCATIONAL GOALS 
As a veteran in our HERO program, you can earn your bachelor's degree through our educational partner, Southern New Hampshire University (SNHU). SNHU is approved for VA educational benefits and accepts transfer credits from prior education and your military training. You'll even get exclusive tuition savings and you can work toward your degree in flexible eight-week terms with support from a dedicated team of advisors with experience in every branch of the military.