Tax Technology and Process Improvement Manager - Military Veterans
at Walgreens
Tax Technology and Process Improvement Manager

Address: 108 WILMOT RD,DEERFIELD,IL,60015-05145-01108-2
Job ID 1127756BR

Job Summary:

Serves as project lead for tax technology needs. Facilitates knowledge sharing and collaborative partnership cross-functionally with IT and other partner groups. Identifies technology needs, opportunities for process improvements, automation, and increased efficiency and applies relevant technology to create best practices for applicable tax functions.

Job Responsibilities:
Leads process to support and/or identify business unit technology needs. Partners with IT to provide relevant options.
Creates and implements processes that optimize the use of technology and best practices.
Engages with various departments to understand the systems and design reports to improve the reliability of reporting. Identifies options to distill big data into usable formats.
Implements new system enhancements by gathering and documenting business requirements, and partnering with IT to identify and test.
Drives process efficiencies end to end to achieve continuous process improvement goals and automation initiatives through complete process documentation according to Company policies and procedures.
Identifies and escalates issues/opportunities to business units and other Corporate stakeholders as needed.
Partners with others to understand specific business requirements on utilized financial systems and other products to ensure that the systems are functioning as efficient and effective as possible.
Leads the development and delivery of end user training materials. Conducts employee training on the applicable systems in support of functional processes.
Works with all project teams and IT as subject matter expert on assigned applications.
About Walgreens and WBA :
Walgreens (www.walgreens.com) is included in the U.S. Retail Pharmacy and U.S. Healthcare segments of Walgreens Boots Alliance, Inc. (Nasdaq: WBA), an integrated healthcare, pharmacy and retail leader with a 170 year heritage of caring for communities. WBA's purpose is to create more joyful lives through better health. Operating nearly 9,000 retail locations across America, Puerto Rico and the U.S. Virgin Islands, Walgreens is proud to be a neighborhood health destination serving nearly 10 million customers each day. Walgreens pharmacists play a critical role in the U.S. healthcare system by providing a wide range of pharmacy and healthcare services, including those that drive equitable access to care for the nation's medically underserved populations. To best meet the needs of customers and patients, Walgreens offers a true omnichannel experience, with fully integrated physical and digital platforms supported by the latest technology to deliver high quality products and services in communities nationwide.
#LI-ML1
Basic Qualifications
Bachelor's degree and at least 2 years of experience in Finance, Accounting, Tax or other related analytical role or a High School Diploma/GED and at least 5 years of experience in Finance, Accounting, Tax or other related analytical role.
Experience working with monthly, quarterly, year-end accounting close cycles, general accounting principles (GAAP), financial accounting and reporting.
Experience working with maintenance and implementation of system and SOX controls.
Experience with analyzing and reporting data in order to identify issues, trends, or exceptions to drive improvement of results and find solutions.
Experience working with teams across multiple business units.
Experience in providing training and developing process documentation/user manuals.
Experience gathering and documenting customer requirements as well as participating in end user acceptance testing.
At least 1 years of direct leadership, indirect leadership and/or cross functional team leadership.
Willing to travel up to 15% of the time for business purposes (within state and out of state).
Preferred Qualifications
MBA or Master's degree
Bachelor's degree in Finance/Accounting/Tax and at least 4 years of experience in Finance, Accounting, Tax or other related analytical role or a High School Diploma/GED and at least 7 years of experience in Finance, Accounting, Tax or other related analytical role.
At least 2 years system administration experience working with the software applications that support assigned area of Finance or Accounting.
Active CPA certification
Experience with public accounting/advisory, tax or a finance/accounting analytical role with a publicly traded company.
Experience implementing financial systems such as: Oracle, Hyperion, or SAP
Experience with Cognos, TM1, Vertex, PTMS, Filenet, CorpTax, Sharepoint, MS PowerSuite, SQL Server Database AND/OR SQL language.
Experience partnering with accounting, finance and IT teams within a corporate environment.
Experience leading change management, project management or financial process improvement.
Experience working with third parties including service providers, auditors and consultants.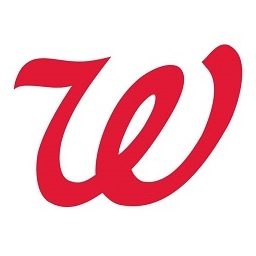 LIFE AT WALGREENS
No matter where you are, life at Walgreens is driven by a culture of helping others. From our store aisles and warehouses to our HQ and technology hub, there's a spirit of excitement and innovation everywhere you look. A career at Walgreens means joining a company that's been dedicated to our customers and the communities we serve for over 120 years. 
RED, WHITE, AND BLUE ARE OUR COLORS TOO!
We've made a big commitment to hiring veterans for our team. But this is more than just a pledge. We're backing it up with the kinds of things you need to successfully transition into the next stage of your career – like training, educational opportunities and support. After all, we're counting on you to help the thousands of people we serve in our communities. So, you can count on us every step of the way.
HERO PROGRAM
Our HERO Program (Helping Veterans with Educational and Retail Opportunities) – created specifically for those who have served – can set you on a path to store management. Whether you join our team as a shift lead, emerging store manager, pharmacy operations manager or store manager unassigned, you'll get the tools and support to succeed, including on-the-job training, mentorship, Walgreens University courses and instructor-led workshops.
GET YOUR BACHELORS DEGREE, AND REACH YOUR EDUCATIONAL GOALS 
As a veteran in our HERO program, you can earn your bachelor's degree through our educational partner, Southern New Hampshire University (SNHU). SNHU is approved for VA educational benefits and accepts transfer credits from prior education and your military training. You'll even get exclusive tuition savings and you can work toward your degree in flexible eight-week terms with support from a dedicated team of advisors with experience in every branch of the military.