Financial Advisor (Nationwide) - Military Veterans
at First Command Financial Services, Inc.
4 out of 5 of our Advisors are veterans or military spouses
Who we are:
First Command is committed to helping military families get their financial lives squared away. As we continue to expand our advisor force, we are seeking leaders who have internal drive, entrepreneurial mindsets and a desire for professional growth.
What our Advisors do:
Directly engage with the military community by partnering with local military organizations, military units, and other affiliates that support the military community

Coach military families on how to build a holistic financial plan including aspects of:

Savings

Investments

Insurance
What we offer:
A specialized onboarding and training program designed for veterans, transitioning service members and military spouses to build and grow a successful financial planning practice

Tools and support to guide you through the licensing process

Opportunities for professional development

The ability to be in control of your career trajectory and to be compensated based on your work and the results you achieve

Portable career opportunities throughout the United States and overseas
Desired Qualifications:
Military experience or association

Bachelor's degree

Proven leadership skills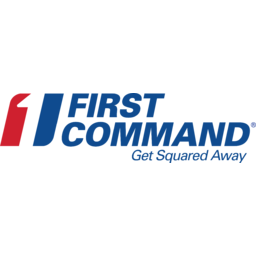 Get Your Next Career Squared Away!
Who We Are
Founded in 1958 by a retired Air Force officer, First Command Financial Services, Inc. is committed to helping military members, federal employees, and their families get their financial lives squared away. Through an international network of more than 580 Financial Advisors, our company provides lifetime financial coaching to assist nearly 300,000 clients in their efforts to reduce debt, build wealth, manage risk, and pursue their financial goals. More than 620 employees based in our Fort Worth, TX home office provide a wide range of support services to our Financial Advisors across the country and abroad.
A Career That Fits Your Military Life
At First Command, we are committed to providing job opportunities for military service members, veterans, and military spouses. Your understanding of the challenges and opportunities associated with life in the military makes you an ideal candidate to serve as a First Command Financial Advisor. And with offices near almost every major military installation in the U.S. and abroad, we're prepared to help you sustain and grow your business even as you PCS from base to base.
Training Program
Our comprehensive training program is the product of more than 60 years of experience helping military families plan for and pursue their goals. The practical knowledge and skills you will gain through this program, supplemented by your understanding of military life and passion for making a difference, will serve as a sturdy foundation for your new career.
When you become a First Command Financial Advisor, you will be a vital part of the First Command team. You will be joining an organization that values veterans and their families while supporting your desire to be the driving force behind your own second career. 
To serve our growing client base, we are now actively hiring qualified financial advisor candidates. To learn more about this opportunity to build a career that allows you to make a real difference in people's lives, please visit our careers page or contact one of our recruiting specialists today at recruiting@firstcommand.com.