Project Specialist - Global S&OP CoE/BPO - Military Veterans
at Beam Suntory Inc.
Beam Suntory is Crafting the Spirits that Stir the World. Rooted in two centuries of family heritage, Beam Suntory has evolved into the world's third largest leading premium spirits company ... where each employee is treated like family and trusted with legacy. With our greatest assets - our premium spirits and our people - we're driving growth through impactful marketing, innovation and an entrepreneurial spirit. Beam Suntory is a place where you can come Unleash your Spirit by making an impact each and every day.

Project Specialist - Global S&OP CoE/BPO

The following positionis open in Illinois , United States .

What makes this a great opportunity?

As a world leader in premium spirits, Beam Suntory inspires human connections. Consumers from all corners of the globe call for the company's brands, including the iconic Jim Beam and Maker's Mark Bourbon brands, Suntory Whisky Kakubin and Courvoisier Cognac, as well as world renowned premium brands including Knob Creek,Basil Hayden'sand Legent Bourbon; Yamazaki, Hakushu, Hibiki and Toki Japanese Whisky; Teacher's, Laphroaig and Bowmore Scotch Whisky; Canadian Club Whisky; Hornitos and Sauza Tequila; EFFEN, Haku and Pinnacle Vodka; and Sipsmith and Roku Gin.

Beam Suntory was created in 2014 by combining the world leader in bourbon and the pioneer in Japanese whisky to form a new company with a deep heritage, passion for quality, innovative spirit and vision of Growing for Good.Headquartered inChicago, Illinois, Beam Suntory is a subsidiary of Suntory Holdings Limited of Japan.Our culture is anchored deeply in a set of core values, including our East-Meets-West Culture, Yatte Minahare spirit, Giving Back to Society, Delighting Consumers, responsibly and Embracing Diversity & Inclusion.

Role Responsibilities

Beam Suntory has committed to a 5-stage Global Sales & Operations Planning (S&OP) Process to support the new Brand House Operating model. The S&OP Process is an enterprise-wide integrated business planning process (IBP) for Beam Suntory to manage the delivery of its business goals and commitments over the 3-year strategic planning process. The development of Beam Suntory's S&OP Process globally will require the implementation of a business transformation program. Beam Suntory's S&OP Process needs to evolve globally from the supply-chain focus of demand-supply join-up to a cross-functionally-aligned IBP process that consistently engages the key functions of Marketing, Sales, Supply Chain and Finance. Given the responsibility of the Global S&OP CoE/BPO team to manage the multi-year business transformation program, the Global S&OP CoE/BPO - Project Specialist role is essential in supporting the overall program.

The Global S&OP CoE/BPO Project Specialist will support the Global S&OP CoE/BPO team and the Regional/BU S&OP Leaders in the maintenance and implementation of the global business transformation roadmap. The roadmap is the integration of the cross-functional projects across a multi-year time horizon to evolve the Beam Suntory S&OP Process globally through the stages of maturation --- from establishing the foundational capabilities to continuous improvement to sustaining Integrated Business Planning best practices. The S&OP Process is essential to Beam Suntory's success in achieving our growth ambitions, therefore, the Global S&OP CoE/BPO program will continue to evolve as new capabilities (e.g., digital technology) emerge, new business requirements are defined and opportunities are identified through our commitment to continuous improvement.

Key responsibilities include the following:

Global S&OP Transformation Roadmap:
Manage & maintain updates to the Global S&OP transformation roadmap in collaboration with the Global S&OP BPO/CoE team, the Regional/BU S&OP leaders, & IT leadership. The roadmap will document the project initiatives required to achieve the goals defined for the transformation program across People, Process, & Tools globally.
Provide required variations to transformational roadmap based on stakeholder needs & ensure version control
Lead project management meetings with cross functional teams to ensure the project deliverables are met on-time
Coordination of Program Management & Execution
:
Collaborate with the leaders for the specific projects to ensure compliance with the PMO standards, including regular status update, log of key decisions and action items, risk register
Lead the regular Global S&OP PMO updates to focus attention on outstanding action items, upcoming decisions & actions and emerging risks that require mitigation. It is the responsibility of this position to focus leadership on areas that require attention to avoid project delays or projects not delivering against expectations.
Manage the communications between the Global S&OP CoE/BPO and key cross-functional stakeholders regarding program updates, upcoming activities, & deliverables due
Prepare the agenda and materials for the regular Global S&OP leadership team meetings specific to the Global S&OP transformation roadmap
Program Management Office
:
Maintain the PMO framework and practices
Continue to improve the PMO framework based on feedback and the evolving needs of the Global S&OP transformation roadmap & apply improved practices
Global S&OP Documentation:
Maintain updates and version control of all Global S&OP official documentation, leadership presentations, & project plans
Global S&OP Governance Model:
Manage the preparation of the steering committee decks and ELT updates in collaboration with the Global S&OP team
This position will report to the Global S&OP CoE/BPO - Program Manager.
Major Interfaces
Global S&OP CoE/BPO team
Leaders of S&OP Projects
Regional/BU S&OP leaders across NA, International, & Asia
Global Production Planning & Materials
Regional and BU HR Leaders
IT leadership - Supply Chain, Finance and Commercial Sales/Marketing
Qualifications & Experience
3-5 years of demonstrated performance in supporting large-scale, global business transformation programs
Experience with SAP ECC and SAP APO, SAP IBP preferred
Experience with Organization Change Management
Experience with the implementations of S&OP/IBP is strongly preferred, as well as experience with other related technology (e.g., SAP ECC, SAPAPO)
Knowledgeable in project management approaches, tools (Jira, MS Project, etc.) and phases of the project lifecycle; Understanding of User Experience principals and techniques and Agile methodology are a plus
Strong leadership qualities and organizational skills with the ability to adapt quickly to changing priorities and assignments
Comfortable navigating high change, unstructured environments that require creative approaches to influence and communicate to a broad base of cross-functional stakeholders and peers with varying stakeholder needs
Demonstrated focus on team goals vs individual accomplishments - "we over me"
Excellent interpersonal skills

Highly collaborative and development of business partnerships
Strong verbal and written communications - demonstrated ability to effectively communicate technical and business issues and solutions to multiple organizational levels internally and externally
Excellent active listening skills - ability to identify business concerns independently and develop relative content and communications accordingly
Exceptional facilitation skills

Advanced skills in PowerPoint, Excel, Teams
Experience with systems such as Jira, MS Project, etc. preferred
Highly structured and organized approach to deliver on business commitments
Bachelor's Degree with preference towards Business, Supply Chain, or IT-related majors
At Beam Suntory, people are our number one priority, and we believe our people grow together in diverse and inclusive environments where their unique insights, experiences and backgrounds are valued and respected. Beam Suntory is committed to equal employment opportunity regardless of race, color, ancestry, religion, sex, national origin, sexual orientation, age, citizenship, marital status, disability, gender identity, military veteran status and all other characteristics, attributes or choices protected by law. All recruitment and hiring decisions are based on an applicant's skills and experience.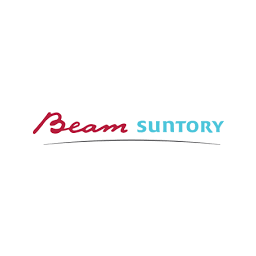 Beam Suntory is Crafting the Spirits that Stir the World. Rooted in two centuries of family heritage, Beam Suntory has evolved into one of the world's leading premium spirits companies where each employee is trusted with a legacy. With our greatest assets – our brands and our people – we're driving growth through impactful marketing, innovation and entrepreneurial spirit.
Come inside and see what we're all about.