Engineer Design, Tooling - Military Veterans
at General Dynamics
Responsibilities for this Position

Engineer Design, Tooling

US-NE-Lincoln

Job ID: 2023-17321
Type: Full Time
# of Openings: 1
Category: Engineering
Lincoln, NE

Overview

General Dynamics Ordnance and Tactical Systems is looking for an experienced Engineer Design, Tooling to join our Lincoln, NE organization. We are expanding rapidly and looking for motivated and creative individuals who want to help support and shape this organization as we grow.

GD-OTS provides reliable and affordable composite products to the defense and commercial aerospace markets. With more than 50 years of expertise, General Dynamics designs, develops, manufactures and tests a full range of composite missile and space structures, including rocket motors, pressure vessels, launch tubes and fuel tanks.

Internal Applications CLOSED.

Responsibilities

Provide tool engineering support for composite structure development and production programs. This will include the generation of specific tool designs with supporting technical data packages that include detailed drawings and structural assessments, as required. It will also include support for both the tool procurement process and implementation of the tool on the production floor to ensure it is used correctly and functions to meet program requirements. Requires working closely with Program teams, customers, procurement and suppliers to ensure that all program requirements are met including budget, schedule and technical.

Essential Duties and Responsibilities:

Support manufacturing engineer in developing work flow and supporting tooling requirements for composite development and production programs.
Generate tool designs based on program requirements to support handling, manufacture and test of composite parts. Design effort will consist of concept design, generation of accurate solid models and generation of complete drawing package to support procurement. Will also include structural assessment where applicable.
Work with procurement and vendors to ensure timely, cost effective procurement of tools.
Work with operations, as required, to support plant tooling needs.
Work closely with product design group to ensure that both tooling requirements/limitations are accounted for in the product design process and that the resulting tool design will meet all product design requirements.
Work with Senior-level tool design engineers to generate tooling cost and schedule estimates.
Qualifications
Qualified candidate will possess the following traits and skills:
Self-motivated, excellent communication skills, proactive in resolving problems, and able to work within a team environment.
Intro-level understanding of GD&T Principles, including Practical Application.
Basic understanding of drafting skills (ANSI Y14.5-2009), view layouts, and tolerancing to create detailed drawings.
Able to generate solid models and assemblies, and understand/perform tolerance stack-ups.
Basic understanding of structural mechanics. Able to size and calculate structural margins for highly loaded tooling assemblies.
Minimum of two (2) Years Tool Design and CAD Experience. Creo/ProE experience a PLUS.Experience with composite part fabrication highly desired, especially filament wound composite parts.
#LI-KD1 #LI-MH1 #LI-KV1 #LI-DF1
PI207630598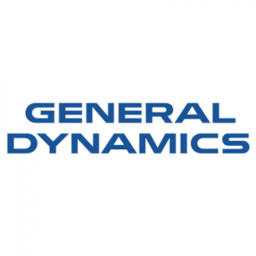 General Dynamics is a global aerospace and defense company.
Our portfolio spans the realm of the world's most technologically advanced business jets, wheeled combat vehicles, command and control systems and nuclear submarines. We offer these through our five business groups: Aerospace, Combat Systems, Information Technology, Mission Systems and Marine Systems.
General Dynamics employs thousands of people across the globe, with locations in more than 45 countries. We rely on the skills of our employees and their knowledge of customer requirements to deliver best-in-class products and services.
Who We Are Looking For 
General Dynamics is seeking military veterans and military spouses across the country who bring a deeply rooted skillset that includes team-oriented approaches to problem-solving, demonstrations of leadership and an overall commitment to the mission of the organization.  We recognize the knowledge and skills gained during your military experience are invaluable to the success of a team. We're proud of the thousands of veterans and military professionals who have chosen to apply their leadership, teamwork and problem-solving skills to a career at General Dynamics and to continue supporting the mission of those serving today.
Should I Apply?
At General Dynamics, our employees are the heart of our company. We rely on their dedication to excellence and their intimate knowledge of customer requirements to meet the needs of customers around the globe, day in and day out. Our employees' unique blend of skill, innovation and agility drives our continued success, and we take our responsibility to them seriously. If you are a military veteran or military spouse ready to advance your career, view our available career opportunities to the right for more information and to apply today!
What Happens After I Apply?
Once you click 'Apply Now' on a General Dynamics posting, you will be re-directed to fill out an application on General Dynamics career page.  In order to be considered for next steps, please complete the application on General Dynamics career page and make sure you have an updated resume uploaded to your RecruitMilitary profile.  Once General Dynamics reviews your resume and profile, a recruiter will reach out to provide you with more information and to schedule you for an interview.
How to Win An Interview
1.     Review the job description for the specific position you are applying for.
2.     Review the company website. Know their mission and values. What do they do? What are their products?
3.     Prepare a few questions to ask on your interview.
4.     Prepare to discuss your military or civilian background and how it relates to the position. 
5.     Check out the RecruitMilitary Resources tab for resume guidance, interview prep and more!