Maintenance Mechanic-3rd Shift - Military Veterans
at General Dynamics
Responsibilities for this Position

Maintenance Mechanic-3rd Shift

US-NE-Lincoln

Job ID: 2023-17322
Type: Full Time
# of Openings: 3
Category: Building and Grounds Maintenance
Lincoln, NE

Overview

SIGN-ON BONUS- $5,000.00

GD-OTS is looking for a Maintenance Mechanic-3rd Shift to join our Lincoln, NE organization. We are expanding rapidly and looking for motivated individuals who want to help support and shape our organization as we grow.

General Dynamics Ordnance and Tactical Systems provides reliable and affordable composite products to the defense and commercial aerospace markets. With more than 50 years of expertise, General Dynamics designs, develops, manufactures, and tests a full range of composite missile and space structures, including rocket motors, pressure vessels, launch tubes and fuel tanks.

Internal Applications CLOSED.

Responsibilities


Performs necessary work to maintain machines, equipment and parts as required.
Have skills through experience to be able to troubleshoot, repair, build, dismantle and erect all types of machines and equipment. Also, may operate such shop machines as lathes, mills, drill presses and saws.
May perform work on electrical equipment, steam, gas, water or other pipelines, various carpentry duties as required, welding, operate shop equipment, machines, tools, and measuring devices to perform assigned duties.
May be required to work from sketches, tool and machine drawings, and machine and assemble production parts.
Must have average knowledge of shop math and possess above average skill in use of all precision measuring devices.
May not have all the above qualifications in equal degree but must possess the necessary qualifications in at least one (1) of the above areas.
Perform general housekeeping and janitorial duties throughout the plant and miscellaneous duties as assigned.
Retention Bonus begins after completion of one (1) year of service with the company. Qualifications
Preferred graduate from a trade school with Electromechanical Technology Trade degree or equivalent certification or experience.
Must have knowledge of shop math and possess above average skill in use of all precision measuring devices.
#LI-KD1 #LI-MH1 #LI-KV1 #LI-DF1
PI207630582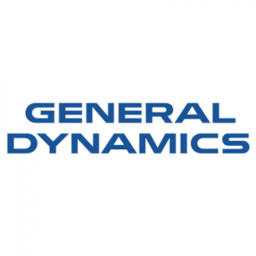 General Dynamics is a global aerospace and defense company.
Our portfolio spans the realm of the world's most technologically advanced business jets, wheeled combat vehicles, command and control systems and nuclear submarines. We offer these through our five business groups: Aerospace, Combat Systems, Information Technology, Mission Systems and Marine Systems.
General Dynamics employs thousands of people across the globe, with locations in more than 45 countries. We rely on the skills of our employees and their knowledge of customer requirements to deliver best-in-class products and services.
Who We Are Looking For 
General Dynamics is seeking military veterans and military spouses across the country who bring a deeply rooted skillset that includes team-oriented approaches to problem-solving, demonstrations of leadership and an overall commitment to the mission of the organization.  We recognize the knowledge and skills gained during your military experience are invaluable to the success of a team. We're proud of the thousands of veterans and military professionals who have chosen to apply their leadership, teamwork and problem-solving skills to a career at General Dynamics and to continue supporting the mission of those serving today.
Should I Apply?
At General Dynamics, our employees are the heart of our company. We rely on their dedication to excellence and their intimate knowledge of customer requirements to meet the needs of customers around the globe, day in and day out. Our employees' unique blend of skill, innovation and agility drives our continued success, and we take our responsibility to them seriously. If you are a military veteran or military spouse ready to advance your career, view our available career opportunities to the right for more information and to apply today!
What Happens After I Apply?
Once you click 'Apply Now' on a General Dynamics posting, you will be re-directed to fill out an application on General Dynamics career page.  In order to be considered for next steps, please complete the application on General Dynamics career page and make sure you have an updated resume uploaded to your RecruitMilitary profile.  Once General Dynamics reviews your resume and profile, a recruiter will reach out to provide you with more information and to schedule you for an interview.
How to Win An Interview
1.     Review the job description for the specific position you are applying for.
2.     Review the company website. Know their mission and values. What do they do? What are their products?
3.     Prepare a few questions to ask on your interview.
4.     Prepare to discuss your military or civilian background and how it relates to the position. 
5.     Check out the RecruitMilitary Resources tab for resume guidance, interview prep and more!