IT Security Analyst - Operations (TS) - Military Veterans
at General Dynamics
Responsibilities for this Position
Location: USA VA Arlington - 1735 North Lynn St (VAC460)
Full Part/Time: Full time
Job Req: RQ143002

Type of Requisition:
Pipeline

Clearance Level Must Currently Possess:
Top Secret

Clearance Level Must Be Able to Obtain:
Top Secret

Public Trust/Other Required:

Job Family:
Cyber Security

Job Qualifications:

Skills:
Information Technology Operations, Microsoft Azure, Security Operations
Certifications:
CISSP: Certified Information Systems Security Professional - (ISC)2
Experience:
7 + years of related experience
US Citizenship Required:
Yes

Job Description:

|| THIS POSITION IS CURRENTLY BEING PIPELINED IN PREPARATION FOR THE ANTICIPATED DEMAND FOR CANDIDATES ||

Seize your opportunity to make a personal impact as an IT Security Analyst (Operations) supporting The United States Postal Service (USPS) Office of Inspector General (OIG). GDIT is your place to make meaningful contributions to challenging projects and grow a rewarding career.

At GDIT, people are our differentiator. As IT Security Analyst (Operations), you will help ensure today is safe and tomorrow is smarter. Our work depends on an IT Security Analyst (Operations) as you will have a primary focus working as a team member of the IT Security Office. This team is responsible for OIG information security policies, procedures, and services to protect the confidentiality, integrity, and availability of the information within the information technology infrastructure. The OIG's information resources are sensitive assets and are critical in the performance of its mission; therefore, information security services help safeguard the information resources entrusted to the OIG.

HOW AN IT SECURITY ANALYST (OPERATIONS) WILL MAKE AN IMPACT

Implements and interprets the requirements for agency compliance with policy directives governing IT infrastructure protection
Executes USPSOIG security policy and compliance management program

Identifies current and potential IT security risks and recommends mitigation strategies
Monitors agency compliance with infrastructure protection requirements across IT programs
Participates in the development of security policies
Participates in the certification and accreditation of OIG systems

Executes security related operational activities

Manages security incident detection, response, remediation
Conducts cyber threat and vulnerability analysis and remediation
Configures and monitors security using Microsoft enterprise solutions (windows 7, Active Directory 2008, Group Policy management), assessing and remediating Microsoft enterprise vulnerabilities
Develops security metrics and manages reporting and compliance
Serves as CIRT/CERT member
Supports operational implementation of FISMA/NIST standards
Conducts Computer Security Forensics
Operates Security Tools, monitoring, response, and reporting including IPS/IDS, Firewall, Advanced Malware Protection, Security Incident and Even Management, Vulnerability Identification and Analysis, security logging, Anti-malware,2 factor authentication, password protection and secure document sharing and collaboration solutions (CISCO IPS/IDS/Firewall, FireEye, McAfee NITRO SIEM, RAPID 7 and Nessus scanners, RedSeal Vulnerability management and analysis, Sophos anti-malware, LastPass password management, WatchDox secure file sharing & Collaboration)
Manages IT Security awareness training program in cooperation with Learning Management team including developing and delivering IT Security awareness training modules
Manages Password Management system in coordination with Service Desk
Responds to IT Security trouble tickets generated by customers and IT staff. Identifies solutions, works with customer and OCIO team to execute solutions and manages ticket input, update and resolution in OCIO ticketing system to maintain service level agreements

Supports Security Engineering and tech solution support and expertise

Participates in the certification and accreditation of OIG systems
Identifies security risks and recommends risk mitigation strategies
Reviews new and existing systems to address technical solutions to provide enhanced
security and ensure baseline security requirements are met
Develops security architecture, technical solutions for security products, and integrates
Collaborates with members of CIO and Business units to develop security architecture and solutions for IT and business systems
Develops and executes project plan to engineer, construct, deploy and monitor/manage IT Security infrastructure solutions
Evaluates security requirements associated with cloud-hosted environments and services and Evaluates security requirements associated with mobile applications
WHAT YOU'LL NEED TO SUCCEED: Education:
Bachelor's in Information Assurance, Information Systems, Computer Science, or related field
Possess one or more of the following certifications: CISSP certification(s) (or equivalent); CISCO/Microsoft Security Certification, Azure Certification(s); GSCC; GIAC; DHS Security Certification
ITIL v3 Foundation certification (preferred)
Required Experience
:
7+ years of Specialized IT experience
5 years' experience in IT Operations
Required Technical Skills
:
Experience with system administration and/or security engineering within Microsoft Azure cloud-computing environment to assist the organization with adhering to architecture, design, implementation, and security standards and best practices
Knowledge of information security principles, concepts, practices, systems software, database software, and immediate access storage technology to carry out activities relating to security certification and accreditation
Knowledge & Skill in implementing FISMA, NIST, OMB guidelines, and other Federal regulations and guidance
Experience interpreting and implementing FISMA/NISG requirements focused on the operational implementation and documentation of those requirements
Knowledge of security requirements associated with cloud-hosted environments and services and mobile application development and deployment
Vulnerability Management experience and Enterprise Scanner Experience
Security Clearance Level
:
Top Secret Security Clearance (or ability to obtain TS clearance) (for security Operations and engineering work).
The security clearance for this program requires the selected candidate to be a U.S. Citizen and to have resided in the US for the past five years. The selected candidate cannot have left the country for longer than 90 consecutive days and no more than 180 cumulative days.
Required Skills and Abilities:
Strong skill and ability in executing Security Operations (e.g., experience in a SOC team environment) including incident detection, identification, management, response, and reporting (must have experience in incident management)
Strong working knowledge and ability utilizing Microsoft Azure including experience with securing any Azure resources, experience with Azure AD, and scanning in an Azure environment
Skill in making recommendations that significantly influence OIG's information security policies or programs
Experience building policies and preparing briefings to explain security programs and requirements to senior executives
Skill and Ability to provide expert technical advice, guidance, and recommendations to management and other technical specialists on critical information technology security issues
Skill and Ability to assess risk factors and advise on vulnerability to attack from a variety of sources and procedures for protection of systems and applications
Ability to ensure coordination and/or collaboration on security activities
Ability to effectively communicate both orally and in writing with management and other technical specialists
Ability to plan, organize and manage tasks on time with minimal supervision
Location
:
Remote with a hybrid work schedule: Needs to be within 2 hours of primary location in Arlington, VA to be onsite for an as needed basis
WHAT GDIT CAN OFFER YOU:
Full-flex work week to own your priorities at work and at home (with prior manager approval)
401K with company match
Internal mobility team dedicated to helping you own your career
Professional growth opportunities including paid education and certifications
Cutting-edge technology you can learn from
Rest and recharge with paid vacation and holidays
#GDITCareers #CISSP #Azure #ITSecurity
Scheduled Weekly Hours:
40
Travel Required:
None
Telecommuting Options:
Hybrid
Work Location:
USA VA Arlington
Additional Work Locations:
COVID-19 Vaccination: GDIT does not have a vaccination mandate applicable to all employees. To protect the health and safety of its employees and to comply with customer requirements, however, GDIT may require employees in certain positions to be fully vaccinated against COVID-19. Vaccination requirements will depend on the customer site requirements.
We are GDIT. The people supporting some of the most complex government, defense, and intelligence projects across the country. We deliver. Bringing the expertise needed to understand and advance critical missions. We transform. Shifting the ways clients invest in, integrate, and innovate technology solutions. We ensure today is safe and tomorrow is smarter. We are there. On the ground, beside our clients, in the lab, and everywhere in between. Offering the technology transformations, strategy, and mission services needed to get the job done.
GDIT is an Equal Opportunity/Affirmative Action employer. All qualified applicants will receive consideration for employment without regard to race, color, religion, sex, sexual orientation, gender identity, national origin, disability, or veteran status, or any other protected class.
PI209515911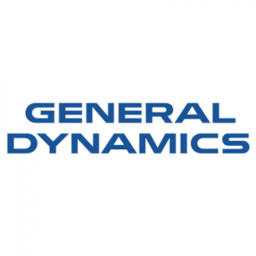 General Dynamics is a global aerospace and defense company.
Our portfolio spans the realm of the world's most technologically advanced business jets, wheeled combat vehicles, command and control systems and nuclear submarines. We offer these through our five business groups: Aerospace, Combat Systems, Information Technology, Mission Systems and Marine Systems.
General Dynamics employs thousands of people across the globe, with locations in more than 45 countries. We rely on the skills of our employees and their knowledge of customer requirements to deliver best-in-class products and services.
Who We Are Looking For 
General Dynamics is seeking military veterans and military spouses across the country who bring a deeply rooted skillset that includes team-oriented approaches to problem-solving, demonstrations of leadership and an overall commitment to the mission of the organization.  We recognize the knowledge and skills gained during your military experience are invaluable to the success of a team. We're proud of the thousands of veterans and military professionals who have chosen to apply their leadership, teamwork and problem-solving skills to a career at General Dynamics and to continue supporting the mission of those serving today.
Should I Apply?
At General Dynamics, our employees are the heart of our company. We rely on their dedication to excellence and their intimate knowledge of customer requirements to meet the needs of customers around the globe, day in and day out. Our employees' unique blend of skill, innovation and agility drives our continued success, and we take our responsibility to them seriously. If you are a military veteran or military spouse ready to advance your career, view our available career opportunities to the right for more information and to apply today!
What Happens After I Apply?
Once you click 'Apply Now' on a General Dynamics posting, you will be re-directed to fill out an application on General Dynamics career page.  In order to be considered for next steps, please complete the application on General Dynamics career page and make sure you have an updated resume uploaded to your RecruitMilitary profile.  Once General Dynamics reviews your resume and profile, a recruiter will reach out to provide you with more information and to schedule you for an interview.
How to Win An Interview
1.     Review the job description for the specific position you are applying for.
2.     Review the company website. Know their mission and values. What do they do? What are their products?
3.     Prepare a few questions to ask on your interview.
4.     Prepare to discuss your military or civilian background and how it relates to the position. 
5.     Check out the RecruitMilitary Resources tab for resume guidance, interview prep and more!