Program Security and PERSEC Specialist - Military Veterans
at General Dynamics
Responsibilities for this Position
Program Security and PERSEC Specialist

Job ID: 2023-59018
USA-MA-Pittsfield
Required Clearance: Top Secret, obtainable within reasonable time based on requirements
Posted Date: 3/6/2023
Category: Security
Employment Type: Full Time
Hiring Company: General Dynamics Mission Systems, Inc.

Basic Qualifications

Bachelors degree in Administration of Justice, Criminal Justice, Law Enforcement or related field or the equivalent is required plus a minimum of 2 years relevant experience; or Master's degree. General Dynamics experience is strongly preferred.

CLEARANCE REQUIREMENTS:
Department of Defense Secret security clearance is required at time of hire, Top Secret clearance preferred. Must be able to obtain Top Secret security clearance. Applicants selected will be subject to a U.S. Government security investigation and must meet eligibility requirements for access to classified information. Due to the nature of work performed within our facilities, U.S. citizenship is required.

Responsibilities for this Position

Developing mission-critical systems that help keep people safe is what we do. At General Dynamics Mission Systems, youll be part of the team that helps heroes make a true impact. The work we do is important. The challenges we face are career-defining. The opportunity we can offer is one-of-a-kind.

We apply advanced technologies such as Artificial Intelligence, Blockchain, AR/VR, Cloud Native and Quantum Physics to solve our customers missions in cyber, RF, undersea, interstellar and everything in between.

As the Senior Security Specialist, youll coordinate and perform routine to intermediate security tasks to ensure compliance with contractual, program and security requirements. This will include participating in the administration and coordination of one or more security programs/activities to ensure compliance with government and company security policies and procedures, conducting security briefings and maintaining security education programs. Additionally, we will rely on you to partner with various government agencies to ensure corporation is compliant with directives and regulations and obtains rulings, interpretations and deviations, as appropriate.

What youll experience:

Technologies that arent just top-notch, theyre often top-secret
A team of bold thinkers committed to exploring whats next
Opportunities to gain new knowledge - as its discovered
What you bring to the table:
A Bachelors degree in Administration of Justice, Criminal Justice, Law Enforcement or related field or the equivalent plus a minimum of 2 years relevant experience; or Master's degree. General Dynamics experience strongly preferred
Solid knowledge of all security policies and procedures and ability to interpret security requirements and apply them consistently across diverse situations
Solid knowledge of all general functions and substantial understanding of policies and procedures to include the National Industrial Security Program Operating Manual (NISPOM), National Industrial Security Program Operating Manual Supplement (NISPOMSUP), National Security Agency (NSA) Industrial COMSEC Manual, 90-1, specific Program Security Directives (PSD)
What sets you apart:
Intuitive nature to anticipate potential problem areas and resolve issues
Team player who thrives in collaborative environments and revels in team success
Excellent customer service skills and ability to prioritize, schedule and complete multiple tasks
#CJ3
#D1
#CB3
Company Overview
At General Dynamics Mission Systems, we rise to the challenge each day to ensure the safety of those that lead, serve, and protect the world we live in. We do this by making the worlds most advanced defense platforms even smarter. Our engineers redefine whats possible and our manufacturing team brings it to life, building the brains behind the brawn on submarines, ships, combat vehicles, aircraft, satellites, and other advanced systems.
We pride ourselves in being a great place to work with this shared sense of purpose, committed to a diverse and exciting employee experience that drives innovation and creates a community where all feel welcome and a part of something amazing.
We offer highly competitive benefits and a flexible work environment where contributions are recognized and rewarded. To see more about our benefits, visit https://gdmissionsystems.com/careers/why-work-for-us/benefits
General Dynamics is an Equal Opportunity/Affirmative Action Employer that is committed to hiring a diverse and talented workforce. EOE/Disability/Veteran
PI207641031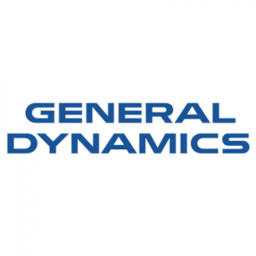 General Dynamics is a global aerospace and defense company.
Our portfolio spans the realm of the world's most technologically advanced business jets, wheeled combat vehicles, command and control systems and nuclear submarines. We offer these through our five business groups: Aerospace, Combat Systems, Information Technology, Mission Systems and Marine Systems.
General Dynamics employs thousands of people across the globe, with locations in more than 45 countries. We rely on the skills of our employees and their knowledge of customer requirements to deliver best-in-class products and services.
Who We Are Looking For 
General Dynamics is seeking military veterans and military spouses across the country who bring a deeply rooted skillset that includes team-oriented approaches to problem-solving, demonstrations of leadership and an overall commitment to the mission of the organization.  We recognize the knowledge and skills gained during your military experience are invaluable to the success of a team. We're proud of the thousands of veterans and military professionals who have chosen to apply their leadership, teamwork and problem-solving skills to a career at General Dynamics and to continue supporting the mission of those serving today.
Should I Apply?
At General Dynamics, our employees are the heart of our company. We rely on their dedication to excellence and their intimate knowledge of customer requirements to meet the needs of customers around the globe, day in and day out. Our employees' unique blend of skill, innovation and agility drives our continued success, and we take our responsibility to them seriously. If you are a military veteran or military spouse ready to advance your career, view our available career opportunities to the right for more information and to apply today!
What Happens After I Apply?
Once you click 'Apply Now' on a General Dynamics posting, you will be re-directed to fill out an application on General Dynamics career page.  In order to be considered for next steps, please complete the application on General Dynamics career page and make sure you have an updated resume uploaded to your RecruitMilitary profile.  Once General Dynamics reviews your resume and profile, a recruiter will reach out to provide you with more information and to schedule you for an interview.
How to Win An Interview
1.     Review the job description for the specific position you are applying for.
2.     Review the company website. Know their mission and values. What do they do? What are their products?
3.     Prepare a few questions to ask on your interview.
4.     Prepare to discuss your military or civilian background and how it relates to the position. 
5.     Check out the RecruitMilitary Resources tab for resume guidance, interview prep and more!