Restaurant Manager, Star Hill Provisions - Military Veterans
at Beam Suntory Inc.
Maker's Mark a Subsidiary of Beam Suntory is Crafting the Spirits that Stir the World. Rooted in two centuries of family heritage, Beam Suntory has evolved into the world's third largest leading premium spirits company ... where each employee is treated like family and trusted with legacy. With our greatest assets - our premium spirits and our people - we're driving growth through impactful marketing, innovation and an entrepreneurial spirit. Beam Suntory is a place where you can come Unleash your Spirit by making an impact each and every day.

Restaurant Manager, Star Hill Provisions

The following positionis open in Loretto Kentucky , United States . This position will be based at the distillery which is approximately 20 miles south of Bardstown, KY

What makes this a great opportunity?

Maker's Mark has a vision to operate a best in class culinary program leveraging our own farm production wagyu cattle, sheep, fruits and vegetables to enhance the experience guests have when visiting the brand homeplace at the distillery. Partnering with our working farm production team, a leading global drinks program and emerging special events department, the executive chef will support the overarching vision and operations of these programs through excellence in culinary execution via multiple channels including Star Hill Provisions Restaurant, private barrel selections, private dining, special events and more. Maker's Mark is currently investing heavily in human and physical capital to support these programs.

Role Responsibilities

Act with integrity, honesty and knowledge that promote the culture, values and mission ofStar Hill Provisions at Maker's Mark.
Manage Day to day operations of restaurant including personnel, work schedules and reservations
Manage and recruit a robust and enthusiastic team and provide training opportunities
Support development and ongoing culture of cohesion, respect, hospitality and growth internally
Responsible for ensuring that all visitors to the property are delighted by the quality of hospitality, service, creativity, and variety of our food and beverage offerings
Have a strong and highly visible, respectful presence with guests and team, be an exceptional communicator, and the maturity to instinctively know how to treat guests and team with a high level of service and awareness
Lead and analyze guest satisfaction, quality of service and maximize restaurant operations
Ensure that an effective orientation and onboarding program exists in all areas of responsibility, along with consistent professional development and training
Assist/SupportFOH & BOH roles as needed
Ensure adherence to, and compliance with, all health, safety, liquor consumption, and all other food and beverage regulations. Keep current on all matters pertaining to the food and beverage industry
Ensure all permits are up to date
Ensure associates clearly understand performance expectations and assigned tasks are reasonable, well-conceived and appropriately conveyed. Provide resources necessary to allow employees to perform their jobs effectively and be fair and firm in adherence to company policies
Responsible for the delivery of the annual budget goals/restaurant P&L
Qualifications & Experience
College degree preferably specializing in hotel/restaurant management, business administration or equivalent experience is preferred
Strong F&B background - preferably having knowledge of food, wine and spirits industry and an affinity for spirits
The ability to drive a culture of excellence, be a consummate host, and have an eye for the finer points of great personalized service, support creative F&B offerings
Strong communication skills -communicate with Head Chef, and other departments, to ensure the smooth functionofrestaurant
Self-motivated and results oriented , able to leverage these skills to build new programs & experiences
Ability to read, analyze and interpret common technical reports, journals, and financial reports
Ability to perform job functions with attention to detail, speed, and accuracy
Ability to work a flexible schedule of nights, days, weekends,and holidays
At Beam Suntory, people are our number one priority, and we believe our people grow together in diverse and inclusive environments where their unique insights, experiences and backgrounds are valued and respected. Beam Suntory is committed to equal employment opportunity regardless of race, color, ancestry, religion, sex, national origin, sexual orientation, age, citizenship, marital status, disability, gender identity, military veteran status and all other characteristics, attributes or choices protected by law. All recruitment and hiring decisions are based on an applicant's skills and experience.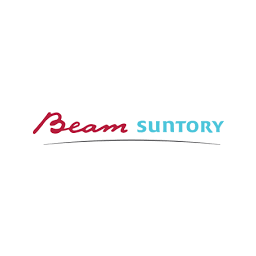 Beam Suntory is Crafting the Spirits that Stir the World. Rooted in two centuries of family heritage, Beam Suntory has evolved into one of the world's leading premium spirits companies where each employee is trusted with a legacy. With our greatest assets – our brands and our people – we're driving growth through impactful marketing, innovation and entrepreneurial spirit.
Come inside and see what we're all about.