Entry Level EPA Lead Inspector - Military Veterans
at TRC Companies, Inc.
COMPANY DESCRIPTION
TRC Companies, Inc. a pioneer in ground-breaking scientific and engineering developments since the 1960s, is an engineering consulting firm that provides integrated services to the energy, environmental and infrastructure markets. TRC serves a broad range of clients in government and industry, implementing complex projects from initial concept to delivery and operation.
SECTOR OVERVIEW
Our Environmental Sector delivers comprehensive environmental solutions to meet the full project lifecycle needs of clients in renewable energy, oil & gas, transportation, and manufacturing industries. With one of the largest multimedia air and land permitting and compliance teams in the country, we support client success in manufacturing and industry, liquids delivery and processing, natural gas storage and delivery, power generation and delivery, and transportation projects.
POSITION SUMMARY
TRC is seeking temp-to-hire Entry-Level EPA Lead Inspectors to join our New York, NY office. This position would be working within our Environmental Sector - Industrial Hygiene Building Sciences Services.  
The position would start as temporary, with up to 40 hours per week, and potential overtime. Candidates will receive classroom training paid for by TRC. Candidates must pass the USEPA Lead Inspector written exam (at TRC's expense) and receive a certificate as a USEPA Lead Inspector. Candidates will receive field training and evaluation. This is a part-time/as-needed position.The successful candidates will have the opportunity for full-time work status, with opportunities for overtime, and ability to enroll in TRC's competitive benefits program.  
Already Certified USEPA/NYS Lead Inspectors or Lead Risk Assessors are encouraged to apply to our USEPA Risk Assessor/Lead Inspector opportunity at Career Site - Self Service (adp.com).
KEY RESPONSIBILITIES & TASKS
Perform LBP inspections utilizing X-Ray Fluorescence (XRF) technologies in public housing units within the five boroughs of NYC.

Perform visual assessments for water damage and possible mold.

Collect LBP chip samples for independent laboratory analysis, as required by various regulatory agencies, complete data sheets, chain of custody forms, and prepare samples for shipment to laboratory.

Utilize mobile hand-held technologies to capture field data/information/photographs.

Operate and maintain instruments.

Maintain daily logs of activities related to project work.

Travel throughout New York City expected.
QUALIFICATIONS, SKILLS AND ABILITIES
Work shifts are Monday through Friday, 8 AM – 5 PM. Some flexibility outside of these hours is expected. Weekend work may also be available. Shifts are subject to Client holiday schedule (NYC government contract).

Must be a reliable team player, able to communicate with project management team and follow instructions.

Strong verbal communication skills and ability to interact with general public in a respectful manner at all times.

Bachelor's Degree in Environmental Science or Occupational Health and Safety is preferred, but not required.

Prior experience as a lead inspector or lead risk assessor is strongly preferred. Prior experience with lead hazards is a plus.

Adaptability and flexibility to various work schedules. .

Intuitive and creative thinker. Understanding of their surroundings and reason the services are being provided.

Ability to carry and climb ladders and being able to use hand and power tools.

Must be able to pass a pre-employment background check, drug screen, physical and motor vehicle records check.

Valid Driver's License is required

Must be able to commute to project sites as-needed

All candidates are encouraged to apply. Candidates in the following categories are strongly encouraged:

Residents of NYCHA

Residents of other public housing projects managed by NYCHA or residents of Section 8-assisted housing managed by NYCHA

Participants in Youth Build programs

Low- and very low-income persons residing in New York City.
Compensation:
In accordance with New York City law, the following compensation range is applicable for the job and location associated with this requisition: $19-$25
/ hour.Compensation will vary based upon experience, education, skill level, and other compensable factors.
Benefits: TRC offers the following benefits for this position, subject to applicable eligibility requirements:
401(k) plan and contributions
TRC is an equal opportunity employer: disability/veteran. We celebrate diversity and are committed to creating an inclusive environment for all employees.
TRC offers advancement potential and a competitive compensation and benefits package including a 401k plan with a company match. For more information, please visit our website at http://www.trccompanies.com/.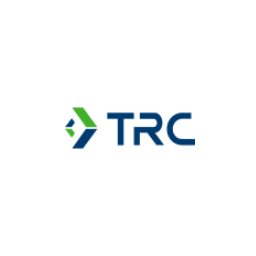 Groundbreaker. Game changer. Innovator. TRC is a global firm providing environmentally focused and digitally powered solutions that address local needs. For more than 50 years, we have set the bar for clients who require consulting, construction, engineering and management services, combining science with the latest technology to devise solutions that stand the test of time. TRC's nearly 6,000 professionals serve a broad range of public and private clients, steering complex projects from conception to completion to help solve the toughest challenges. We break through barriers for our clients and help them follow through for sustainable results. TRC is ranked #20 on ENR's list of the Top 500 Design Firms in the United States. Learn more at TRCcompanies.com and follow us on Twitter, LinkedIn and Facebook.