RS Aircraft Component Repair Tech II (Structures - $4,000 Sign-On Bonus) [Appleton, WI] - Military Veterans
at General Dynamics
Responsibilities for this Position

RS Aircraft Component Repair Tech II (Structures - $4,000 Sign-On Bonus) Appleton, WI
Req Id 210748 - Posted May 25, 2023 - Appleton, WI, US

RS Aircraft Component Repair Tech II (Structures - $4,000 Sign-On Bonus) [Appleton, WI]in GAC Appleton

Unique Skills:

Candidate will possess demonstrable structures/sheetmetal experience and familiarity with Corridor/Exalead AIR/Catia platforms.

Education and Experience Requirements

High School Diploma or GED required. Able to interpret blueprints, engrg docs and use precision measuring tools. Proficient operation of all tools/equip in the dept incl glass bead & carboblast machines. Must possess basic understanding of shop math. 2 years experience in one of the following or other related experience: Sheetmetal, hydraulic overhaul, electrical/electronic harness buildup, electrical systems troubleshooting, battery servicing, APU removal, installation, and servicing.

Position Purpose:

Under moderate supervision, repair and overhaul internal and external aircraft assemblies, subassemblies and components in accordance with Gulfstream Repair Station requirements.

Job Description

Principle Duties and Responsibilities:

Essential Functions:
Apply basic and some advance skills in procedures, techniques, tools, materials and/or equipment, as appropriate to area of specialization.
Perform repairs of mechanical and electrical assemblies and subassemblies through removals, repair or replacement of defective parts and/or fabrication of replacement parts, and installations in accordance with blueprints, component maintenance manuals, vendor documents, verbal instructions, engineering dispositions, and other authorized maintenance data. All activities to be in accordance with Repair Station requirements ensuring all parts and assemblies meet conformance.
Set up, maintain, and operate necessary test equipment in accordance with required. documentation to perform functional and operational tests of mechanical and electrical aircraft components for return to service.
Inspect all detail parts using blueprints, component and/or overhaul manuals and other required. maintenance data to ensure conformity requirements are met.
Remove skins and related components on flight controls and secondary structure components, locate and install/reinstall parts.
Demonstrate effective repair techniques using acceptable practices including troubleshooting, soldering and application of protective coatings.
Maintain and utilize all required. paperwork in accordance with FAA RS requirements.
Maintain a clean and orderly work area.
Comply with all company and legislative environmental health and safety regulations.
Additional Functions:
Lays-out, removes, fabricates and/or installs major and minor repairs to flight controls and other secondary structure components(I.E: honeycomb core sandwich construction techniques, composite repair techniques, test bench operations, hydraulic press operations, servicing carts) .
Fabricate and repair sheetmetal and associated mechanical parts, components and/or equipment by rolling, shrinking, stretching, braking, riveting or other mechanical means. .
Remove & install APUs and perform all required. APU maintenance for ALL Gulfstream aircraft models. .
Fabricate and repair wiring and electrical assemblies and harnesses utilizing acceptable repair and fabrication processes including splicing, soldering, and pinning of wires. .
Utilize training and tools to effectively troubleshoot complex electrical circuits and or systems during component repair process. .
Assist with training and instructing of Acft Component Repair I Techs. .
Resolves routine questions and problems, referring the more complex issues to higher levels. .
Perform other duties as assigned.
Additional Information
Requisition Number: 210748
Category: Service Center
Percentage of Travel: Up to 25%
Shift: First
Employment Type: Full-time
Posting End Date: 06/05/2023
Equal Opportunity Employer/Veterans/Disabled.
Gulfstream does not provide work visa sponsorship for this position, unless the applicant is a currently sponsored Gulfstream employee.
Legal Information | Site Utilities | Contacts | Sitemap
Copyright 2020 Gulfstream Aerospace Corporation. All Rights Reserved. A General Dynamics Company .
Gulfstream Aerospace Corporation, a wholly-owned subsidiary of General Dynamics (NYSE: GD), designs, develops, manufactures, markets, services and supports the world's most technologically-advanced business jet aircraft
Nearest Major Market:
Appleton
Nearest Secondary Market:
Oshkosh
Job Segment:
Electrical, Hydraulics, Aerospace, Engineer, Engineering, Aviation
PI216785546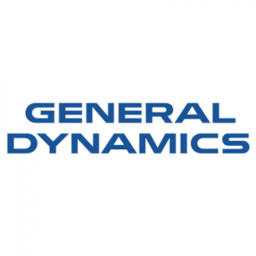 General Dynamics is a global aerospace and defense company.
Our portfolio spans the realm of the world's most technologically advanced business jets, wheeled combat vehicles, command and control systems and nuclear submarines. We offer these through our five business groups: Aerospace, Combat Systems, Information Technology, Mission Systems and Marine Systems.
General Dynamics employs thousands of people across the globe, with locations in more than 45 countries. We rely on the skills of our employees and their knowledge of customer requirements to deliver best-in-class products and services.
Who We Are Looking For 
General Dynamics is seeking military veterans and military spouses across the country who bring a deeply rooted skillset that includes team-oriented approaches to problem-solving, demonstrations of leadership and an overall commitment to the mission of the organization.  We recognize the knowledge and skills gained during your military experience are invaluable to the success of a team. We're proud of the thousands of veterans and military professionals who have chosen to apply their leadership, teamwork and problem-solving skills to a career at General Dynamics and to continue supporting the mission of those serving today.
Should I Apply?
At General Dynamics, our employees are the heart of our company. We rely on their dedication to excellence and their intimate knowledge of customer requirements to meet the needs of customers around the globe, day in and day out. Our employees' unique blend of skill, innovation and agility drives our continued success, and we take our responsibility to them seriously. If you are a military veteran or military spouse ready to advance your career, view our available career opportunities to the right for more information and to apply today!
What Happens After I Apply?
Once you click 'Apply Now' on a General Dynamics posting, you will be re-directed to fill out an application on General Dynamics career page.  In order to be considered for next steps, please complete the application on General Dynamics career page and make sure you have an updated resume uploaded to your RecruitMilitary profile.  Once General Dynamics reviews your resume and profile, a recruiter will reach out to provide you with more information and to schedule you for an interview.
How to Win An Interview
1.     Review the job description for the specific position you are applying for.
2.     Review the company website. Know their mission and values. What do they do? What are their products?
3.     Prepare a few questions to ask on your interview.
4.     Prepare to discuss your military or civilian background and how it relates to the position. 
5.     Check out the RecruitMilitary Resources tab for resume guidance, interview prep and more!