Access Control- Columbia, MD - Military Veterans
at Constellis
POSITION SUMMARY
VARIOUS PART-TIME POSITION WEEKEND SHIFTS: Saturdays and Sundays: 7:00 am - 3:00 pm or 3:00 pm - 11:00 pm.
This position provides Access Control and Escort support for the facility.
RESPONSIBILITIES
Provide security protection and access control.
Provide security protection for all government property, classified material and personnel within assigned areas of responsibility to preclude unauthorized access, theft, or intentional destruction.
Report/respond to unusual or emergency situations.
Be alert for potential security, property or safety concerns and initiate the appropriate actions.
Control ingress/egress into and/or out of posted/controlled/security areas.
Prevent/report all violations of security and safety rules and regulations.
Respond to protective alarm signals or other unusual/suspicious activities.
Maintain a working knowledge of all security and guard orders, written and oral, pertaining to the assigned duties.
Perform other duties as assigned.
QUALIFICATIONS
Must have the required Top Secret with SCI level clearance that is current and can be verified.
Minimum 18 years of age;
U.S. Citizenship;
H.S. Diploma or GED;
Read, speak and understand English language fluently;
Minimum one (1) year of Security Monitor or Escort experience;
Background investigation and pre-employment drug screening is conducted.
Strong teamwork and communication skills. Must be flexible/adaptable to constantly changing environment.
Ability to make verbal and written presentations related to site procedures and post orders.
Must have a current TS/SCI clearance.
WORKING CONDITIONS
Work is typically based in a busy office environment and subject to frequent interruptions. Weekend Hours are required.
PHYSICAL REQUIREMENTS
May be required to lift and carry awkward items weighing up to 25 lbs. Requires intermittent standing, walking, sitting, squatting, stretching, and bending throughout the workday.
BENEFITS
Constellis offers a comprehensive, total rewards package that includes competitive compensation and a flexible benefits package that reflect its commitment to creating a diverse and supportive workplace.
Medical, Vision & Dental Insurance
Paid Time-Off Program & Company Paid Holidays
401(k) Retirement Plan
Insurance: Basic Life & Supplemental Life
Health & Dependent Care Flexible Spending Accounts
Short-Term & Long-Term Disability
Personal Development & Learning Opportunities
On-the-job Training, Skills Development & Certifications
Employee Referral Program
Corporate Sponsored Events & Community Outreach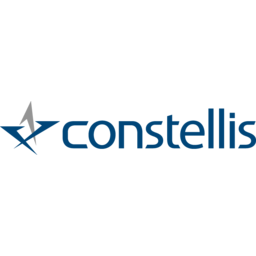 About Us
Constellis is a family of companies that delivers complementary mission support, integrated security, tactical training and advisory solutions to governments, multinational corporations and international organizations working in challenging environments worldwide.
Our portfolio of companies comprises ACADEMI, Edinburgh International, International Development Solutions, National Strategic Protective Services, Strategic Social, Tidewater Global Services and Triple Canopy. Each entity operates independently, maintains its own brand and implements a distinct business strategy.
We employ thousands of the industry's most experienced and best-trained employees, most of whom are military veterans. Headquartered in the United States within the greater Washington, D.C. area, Constellis represents client interests in Africa, Asia, the Americas, Europe and the Middle East.
How We Do Business
At Constellis, we share an ethical approach to business and remain steadfast to our core values of integrity, dignity, excellence and teamwork. Committed to the highest standards of compliance, quality and accountability, we are a trusted partner to our employees, their families, the communities in which we operate, and the clients that we serve.
All our companies abide by an exacting code of ethics, have established records in quality performance and maintain award-winning legal and compliance departments.
Constellis supports a number of global initiatives including the International Code of Conduct for Private Security Companies, the United Nations Global Compact and Voluntary Principles on Security and Human Rights.