Head Chef - Military Veterans
at Beam Suntory Inc.
Maker's Mark a Subsidiary of Beam Suntory is Crafting the Spirits that Stir the World. Rooted in two centuries of family heritage, Beam Suntory has evolved into the world's third largest leading premium spirits company ... where each employee is treated like family and trusted with legacy. With our greatest assets - our premium spirits and our people - we're driving growth through impactful marketing, innovation and an entrepreneurial spirit. Beam Suntory is a place where you can come Unleash your Spirit by making an impact each and every day.

Head Chef

The following positionis open in Loretto Kentucky , United States . This position will be based at the distillery which is approximately 20 miles south of Bardstown, KY

What makes this a great opportunity?

Maker's Mark has a vision to operate a best in class culinary program leveraging our own farm production wagyu cattle, sheep, fruits and vegetables to enhance the experience guests have when visiting the brand homeplace at the distillery. Partnering with our working farm production team, a leading global drinks program and emerging special events department, the executive chef will support the overarching vision and operations of these programs through excellence in culinary execution via multiple channels including Star Hill Provisions Restaurant, private barrel selections, private dining, special events and more. Maker's Mark is currently investing heavily in human and physical capital to support these programs.

Role Responsibilities

Act with integrity, honesty and knowledge that promote the culture, values and mission ofStar Hill Provisions at Maker's Mark.
Support development and ongoing culture of cohesion, respect, hospitality and growth internally
Ensure that all guests feel welcome and are given responsive, professional, gracious service at all times
Performs all aspects of position with efficiency, respect, friendliness, professionalism, teamwork, knowledge, patience, awareness, compassion, courtesy and initiative
Improve culinary operational efficiency
Establish Key Performance Indicators for all services
Work with the executive team on financial strategy
Work with the Star Hill Farm team on produce planting, proteins and other ingredients grown/raised on site
Lead Maker's Mark culinary mission of sustainability
Create and maintain seasonal menus
Set and track F&B budgets
Report event, vending, drop-off, and corporate operational profitability
Create and maintain seasonal, sustainable menus
Respond to special requests from clients
Create appropriate seasonal, event, and special request menus
Participate in Maker's Mark marketing and outreach, which may include appearances, photo-shoots, etc.
Write, scale, and adjust recipes as needed so they comply with food and labor cost goals
Source new vendors and products as needed
Assume 100% responsibility for the quality of products served.
Attend scheduled employee meetings and bring suggestions for improvement
Update menus at the request of the executive team and as needed
Execute tastings for both individuals and groups
Work with executive teams to set pricing for all menus
Establish and maintain vending kitchen equipment and small-ware inventory
Procure needed operational materials
Assisting the kitchen team as necessary
Hire, train, and manage kitchen team
Maintain cleaning systems in the BOH
Ensure an "A" rating, or comparable, from the Department of Health and/or Department of Agriculture
Be a leader in all aspects of the business
Champion Maker's Mark and Star Hill Provisions
Maintain a strong work ethic
Build and maintain team morale
Support Maker's Mark corporate goals though other duties as needed
Qualifications & Experience
Must have high-end culinary experience with a focus on farm to table
Strong communication skills and the ability to work with the executive team and employees under supervision
Comfortable with high-level execution
Ability to manage and motivate a team
ServSafe certified
Minimum of six years' experience cooking professionally
At least two years in a managerial capacity in a sous-chef or chef capacity
Department of Health and Mental Hygiene- issued Food Protection Certificate
At Beam Suntory, people are our number one priority, and we believe our people grow together in diverse and inclusive environments where their unique insights, experiences and backgrounds are valued and respected. Beam Suntory is committed to equal employment opportunity regardless of race, color, ancestry, religion, sex, national origin, sexual orientation, age, citizenship, marital status, disability, gender identity, military veteran status and all other characteristics, attributes or choices protected by law. All recruitment and hiring decisions are based on an applicant's skills and experience.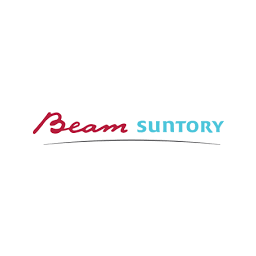 Beam Suntory is Crafting the Spirits that Stir the World. Rooted in two centuries of family heritage, Beam Suntory has evolved into one of the world's leading premium spirits companies where each employee is trusted with a legacy. With our greatest assets – our brands and our people – we're driving growth through impactful marketing, innovation and entrepreneurial spirit.
Come inside and see what we're all about.