Health Services Director (APPLY VIA SEARCH FIRM) - Military Veterans
at San Jose State University
Job Summary
*All Applicants must follow the Application Procedures in order to be considered for this position*
Within one of the nation's most transformative universities, SJSU's Student Wellness Center (SWC) fosters student opportunity in a revolutionary way by preparing students to maintain lifelong health and well-being. The Health Services Director for the SWC leads the design, delivery, and quality enhancement of primary health care and wellness support to achieve this vision campus-wide. SJSU's 37,000 diverse students include undergraduate, graduate, and continuing-education students in online and in-person programs.
Reporting to the Executive Director for the Student Wellness Center (SWC) within the Division of Student Affairs, the Health Services Director (HSD) leads the medical provider, nursing, and ancillary health services teams. The HSD collaborates with the SWC Leadership Team to develop and implement the strategic vision of student-centered, integrated, quality primary and specialty care for all SJSU students. The HSD manages the medical services teams with a budget of $8M and 14 direct reports, including administrators for the nursing and ancillary health services teams and 13 full-time and part-time providers. Within a modern health, counseling, and wellness facility, the SWC provides medical services with operations similar to those of a large group practice. Among the outpatient medical services are primary and urgent care, evaluation, treatment, and guidance for individual health concerns, family planning, nutrition, mental health, psychiatry, sports medicine, podiatry, dermatology, and comprehensive campus health advocacy and promotion. Ancillary health services include laboratory, pharmacy, physical therapy, and x-ray. In addition, the SWC provides limited urgent care and referral assistance for employee work-related injuries and may provide first aid to visitors.
Key Responsibilities
Evaluate and align resources and services toward creating open access, removing cultural barriers, and meeting the needs of all student populations from a diversity, inclusion, and belonging perspective
Manage a clinical team of physicians, advanced practice providers, and nurses to ensure all students receive quality, evidence based, holistic acute and chronic medical services, and mental health support
Collaborate with the clinical teams, key stakeholders, and University leadership to evaluate and develop policies around student health and wellness needs, including immunization, patient operational protocols, and more
Serve as the leader of a cross-university, multidisciplinary team to plan emergency preparation and response for major public health events, such as infectious disease outbreaks
Consult with internal and external subject matter experts to remain knowledgeable and responsive to regulatory changes that may impact student health services policy, protocols, or operational risks
Ensure that clinic operations and staff adhere to CSU, State, and Federal regulations and laws
Knowledge, Skills & Abilities
Thorough knowledge of current and advanced principles of general medicine and public health, knowledge of available community resources
Ability to maintain patient confidentiality and appropriately handle sensitive communications with employees and external agencies
Ability to analyze health services performance relative to patient needs to identify improvement opportunities
Ability to plan and implement health service improvement initiatives
Ability to lead health services operations, including scheduling, capacity planning, and resource development and management
Knowledge of digital and data systems for health services
Ability to develop policy, processes, and procedural documentation and repositories for health services practices
Working knowledge of ethics and standards of local and national medical associations, accrediting organizations, and local, state, and federal government regulations
Ability to effectively establish and maintain cooperative working relationships within a diverse multicultural environment
Ability to compose and appropriately format correspondence and reports
Skill in oral and written communication sufficient to communicate with patients, staff, and campus leadership
Ability to quickly assess emergency situations and take prompt action
Ability to handle multiple work priorities, organize and plan work and projects.
Knowledge of health insurance billing procedures
Knowledge of health services hiring strategies and supplies management practices
Ability to develop department, team, and individual performance
Ability to objectively assess and resolve employee relations concerns
Demonstrated ability to provide diagnostic treatment, and medical counseling services
Ability to prepare comprehensive case histories
Required Qualifications
Master of Science in Nursing (MSN), Family Nurse Practitioner License and certification must be current and in good standing, including:

Nurse Practitioner Furnishing license with furnishing number issued by the California Board of Registered Nursing.
Registered Nurse license from the California Board of Registered Nursing
Drug Enforcement Agency (DEA) registration and number for prescribing controlled substances.
Cardiopulmonary resuscitation and automated external defibrillator (CPR/AED) certification as appropriate for the assigned duties

Three (3) years' experience as an nurse practitioner in direct patient care with families or adults
One (1) year of health service administration and/or leadership responsibility
Preferred Qualifications
A graduate degree in business administration, public health, or public administration in addition to minimum degree, licensure, and certification
Doctor of Nursing Practice (DNP)
Three years' experience in team-based care
Three years' experience in a patient-centered clinic, such as a medical home operation
Two years of health service administration and/or leadership responsibility
Compensation
Classification: Administrator IV
Anticipated Hiring Range: $18,334/month - $20,834/month
CSU Salary Range: $9,167/month - $29,425/month
The final hiring salary will be commensurate with experience.

San José State University offers employees a comprehensive benefits package typically worth 30-35% of your base salary. For more information on programs available, please see the Employee Benefits Summary.
Application Procedure
All applications, nominations and inquiries are invited. Applications should include, as separate documents, a CV or resume and a letter of interest addressing the themes in this profile. Application materials should be submitted via Indeed.
Contact Information
Name: Mariana Ochoa
Title: Executive Recruiter
Phone Number: 312-631-2292
Email: mochoa@jobplex.com
CSU Vaccination Policy
The CSU requires faculty, staff, and students who are accessing campus facilities to be fully vaccinated against the COVID-19 virus (including all booster doses of an approved vaccine for which an individual is eligible per current CDC recommendations) or declare a medical or religious exemption from doing so. As a condition of employment, any candidates advanced in a currently open search process should be prepared to comply with this requirement as well as with other safety measures established on the campus. The system wide policy can be found at https://calstate.policystat.com/policy/9779821/latest/ and questions may be sent to jobs@sjsu.edu.
Additional Information
Satisfactory completion of a background check (including a criminal records check) is required for employment. SJSU will issue a contingent offer of employment to the selected candidate, which may be rescinded if the background check reveals disqualifying information, and/or it is discovered that the candidate knowingly withheld or falsified information. Failure to satisfactorily complete the background check may affect the continued employment of a current CSU employee who was offered the position on a contingent basis.

The standard background check includes: criminal check, employment and education verification. Depending on the position, a motor vehicle and/or credit check may be required. All background checks are conducted through the university's third party vendor, Accurate Background. Some positions may also require fingerprinting. SJSU will pay all costs associated with this procedure. Evidence of required degree(s) or certification(s) will be required at time of hire.

SJSU IS NOT A SPONSORING AGENCY FOR STAFF OR MANAGEMENT POSITIONS. (e.g. H1-B VISAS)

All San José State University employees are considered mandated reporters under the California Child Abuse and Neglect Reporting Act and are required to comply with the requirements set forth in CSU Executive Order 1083 as a condition of employment. Incumbent is also required to promptly report any knowledge of a possible Title IX related incident to the Title IX Office or report any discrimination, harassment, and/or retaliation to the Office of Equal Opportunity.
Jeanne Clery Disclosure of Campus Security Policy and Crime Statistics Act and Campus Housing Fire Safety Notification:
Pursuant to the Jeanne Clery Disclosure of Campus Security Policy and Campus Crime Statistics Act, the Annual Security Report (ASR) is also now available for viewing at https://www.sjsu.edu/clery/docs/SJSU-Annual-Security-Report.pdf. The ASR contains the current security and safety-related policy statements, emergency preparedness and evacuation information, crime prevention and Sexual Assault prevention information, and information about drug and alcohol prevention programming. The ASR also contains statistics of Clery crimes for San José State University locations for the three most recent calendar years. A paper copy of the ASR is available upon request by contacting the Office of the Clery Director by phone at 408-924-1501 or by email at clerycompliance@sjsu.edu.
Pursuant to the Higher Education Opportunity Act, the Annual Fire Safety Report (AFSR) is also available for viewing at https://www.sjsu.edu/clery/docs/SJSU-Annual-Fire-Safety-Report.pdf. The purpose of this report is to disclose statistics for fires that occurred within SJSU on-campus housing facilities for the three most recent calendar years, and to distribute fire safety policies and procedures intended to promote safety on Campus. A paper copy of the AFSR is available upon request by contacting the Housing Office by phone at 408-795-5600 or by email at uhs-frontdesk@sjsu.edu.
Equal Employment Statement
San José State University (SJSU) is an Equal Opportunity/Affirmative Action employer committed to nondiscrimination on the basis of age, ancestry, citizenship status, color, creed, disability, ethnicity, gender, genetic information, marital status, medical condition, national origin, race, religion or lack thereof, sex, sexual orientation, transgender, or protected veteran status consistent with applicable federal and state laws. This policy applies to all SJSU students, faculty and staff programs and activities. Title IX of the Education Amendments of 1972, and certain other federal and state laws, prohibit discrimination on the basis of sex in all education programs and activities operated by the university (both on and off campus).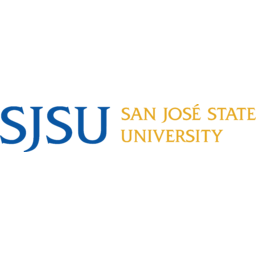 San Jose State is conveniently located on 154 acres in downtown San José, midway between San Francisco and the Monterey/Carmel area at the sunny southern end of San Francisco Bay, and is easily accessible from area freeways.
From its beginnings as a normal school that trained teachers for the developing frontier, SJSU has matured into a metropolitan university offering more than 134 bachelor's and master's degrees with 110 concentrations.