Senior Specialist, Paid Social - Military Veterans
at Walgreens
Senior Specialist, Paid Social

Address: 433 W VAN BUREN STREET,CHICAGO,IL,60607-00433-04579-2
Job ID 1097399BR

Job Summary

The Senior Specialist, Paid Social is responsible for assisting in the execution process and management of all paid social campaigns. The Senior Specialist is expected to have a strong working knowledge of the social media space. They are responsible for ensuring all paid social campaigns are executed in a timely and accurate manner. The Senior Specialist will collaborate with other internal teams, including the planning and measurement team, to ensure all campaigns are delivering against client goals.

Job Responsibilities
Plays a key role in creating and performing analysis related to sales trends and strategic initiatives. Delivers complex analysis with analytical tools and uses insights to develop, enhance and maintain business strategy.
Assists in building plans to achieve sales and profit goals. Recommends actions based on historical performance and forecasts comparing various scenarios.
Reviews reports and metrics and identifies opportunities to grow and optimize results. Monitors performance against objectives, uncovers root causes, and provides actionable insights and recommendations.
Assesses customer behavior, sales trends, and promotional effectiveness to help build more effective merchandising and promotional programs.
Monitors category, industry, and competitive trends and insights; develops solutions to improve merchandising and promotional strategies
May assist in development of new programs and enhancing current programs to meet performance objectives.
May perform annual financial planning and weekly forecasting, as well as execute reports to align teams on results.
Presents deliverables and analyses to key internal clients.
Continuously evaluates best practices, methodology and tools and seeks to improve deliverables in order to maintain alignment with business needs.
Collaborates cross-functionally to accomplish activities. Interacts with internal and external peers and makes tactical and strategic recommendations to key stakeholders based on historical data and/or current trends.
An Equal Opportunity Employer, including disability/veterans

About Walgreens Boots Alliance
Walgreens Boots Alliance (Nasdaq: WBA) is a global leader in retail pharmacy, impacting millions of lives every day through dispensing medicines, and providing accessible, high-quality care. With more than 170 years of trusted healthcare heritage and innovation in community pharmacy, the company is meeting customers' and patients' needs through its convenient retail locations, digital platforms and health and beauty products.
Including equity method investments, WBA has a presence in more than 25 countries, employs more than 450,000 people and has more than 21,000 stores.
WBA's purpose is to help people across the world lead healthier and happier lives. The company is proud of its contributions to healthy communities, a healthy planet, an inclusive workplace and a sustainable marketplace. WBA is a participant of the United Nations Global Compact and adheres to its principles-based approach to responsible business.
WBA is included in FORTUNE's 2021 list of the World's Most Admired Companies*. This is the 28th consecutive year that WBA or its predecessor company, Walgreen Co., has been named to the list.
More company information is available at www.walgreensbootsalliance.com.
Basic Qualifications
Bachelor's Degree and at least 1 year of experience in one or more of the following areas: strategy, consulting, merchandising, finance, operations, or marketing. OR High School/GED and at least 4 years of experience in one or more of the following areas: strategy, consulting, merchandising, finance, operations, or marketing.
Experience identifying operational issues and recommending and implementing strategies to resolve problems.
Experience analyzing and reporting data in order to identify issues, trends, or exceptions to drive improvement of results and find solutions.
Experience with MS Office Suite.
Willing to travel up to 10% of the time for business purposes (within state and out of state).
Preferred Qualifications
Expert knowledge of relevant paid social platforms (Facebook, Instagram, Pinterest, Snapchat etc.)
Hands on keyboard experience activating on relevant social platforms (Facebook, Instagram, Pinterest, Snapchat etc.)
Exceptional communication and organizational skills
Demonstrates knowledge of media measurement
Advanced Excel skills
A proactive self-starter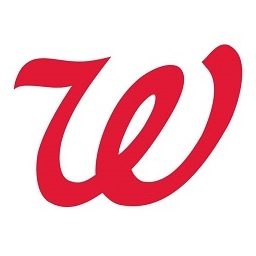 LIFE AT WALGREENS
No matter where you are, life at Walgreens is driven by a culture of helping others. From our store aisles and warehouses to our HQ and technology hub, there's a spirit of excitement and innovation everywhere you look. A career at Walgreens means joining a company that's been dedicated to our customers and the communities we serve for over 120 years. 
RED, WHITE, AND BLUE ARE OUR COLORS TOO!
We've made a big commitment to hiring veterans for our team. But this is more than just a pledge. We're backing it up with the kinds of things you need to successfully transition into the next stage of your career – like training, educational opportunities and support. After all, we're counting on you to help the thousands of people we serve in our communities. So, you can count on us every step of the way.
HERO PROGRAM
Our HERO Program (Helping Veterans with Educational and Retail Opportunities) – created specifically for those who have served – can set you on a path to store management. Whether you join our team as a shift lead, emerging store manager, pharmacy operations manager or store manager unassigned, you'll get the tools and support to succeed, including on-the-job training, mentorship, Walgreens University courses and instructor-led workshops.
GET YOUR BACHELORS DEGREE, AND REACH YOUR EDUCATIONAL GOALS 
As a veteran in our HERO program, you can earn your bachelor's degree through our educational partner, Southern New Hampshire University (SNHU). SNHU is approved for VA educational benefits and accepts transfer credits from prior education and your military training. You'll even get exclusive tuition savings and you can work toward your degree in flexible eight-week terms with support from a dedicated team of advisors with experience in every branch of the military.