Emerging Store Manager - Military Veterans
at Walgreens
Emerging Store Manager

Address: 4530 KENNY RD,COLUMBUS,OH,43220-03509-09540-S
Job ID 1116952BR
Job Type: Full-time

Supervises customer service associates and designated hitters. Responsible for managing front end of the store and making recommendations on the overall operations of the Pharmacy and Retail Store.

Supports Store Manager with the overall operation of the store to achieve company deliverables; Works alternate schedule with the Store Manager with minimal overlap; Assumes responsibilities of all store activities in the absence of the Store Manager. Ensures proper merchandising, protection of store assets, and improves store sales and profitability.

Leads and manages store team members, including recruitment, hiring, performance management, and discipline of direct reports to ensure teams are engaged and performing their responsibilities to achieve company deliverables.

Customer Experience

Engages customers and patients by greeting them and offering assistance with products and services. Resolves customer complaints in a timely manner and answers questions to ensure a positive customer experience. Models and shares customer service best practices.
Monitors customer service, provides coaching, training, and develops plans for improvements in both the front-end and pharmacy. Empowers team members to find the most impactful resolution for customers; seeks solutions that exceed customer expectations and builds loyalty.
Accountable for improving on overall customer service metrics.
Operations
Supervises the operation of the store and team members, including assigning daily activities, delegating tasks to team members, opening/closing/changing shifts, approving time records, time off and managing other scheduling conflicts to ensure proper team member coverage.
Collaborates with external partners to drive the future of their Walgreen store. Identifies ways to support external partnerships and services as a resource for Pharmacy Operations Manager in seeking community outreach opportunities.
Supports Store Manager in leveraging data, analysis, and team member input to make fact-based decisions, follow-up, and monitor impact.
Supervises the control of the store cash management including but not limited to register counts, withdraws from bank, armored car pickups, safe deposits, change orders and oversees all aspects of bookkeeping.
Supervises front end and pharmacy inventory, completing resets/revisions and price changes; analyzes front end and pharmacy inventory trends to create corrective action plans; trains/coaches team members to follow inventory standard operating procedures.
Ensures execution of operational feedback from the Store Manager and District Manager through delegation and supervision of team members.
Ensures that store interior and exterior are clean and presentable; manages repair and maintenance; responds to emergencies.
Ensures team members have a working knowledge of all computer and technology systems and software.
Provides for the safety and well-being of team members; effectively utilizes the Security Operations Center.
Complies with all company policies and procedures, manages operations of assigned location including strict compliance with any and all applicable laws and regulations, including sale of alcohol, tobacco, fresh food, and pharmacy products.
Completes special assignments and other tasks as assigned.
Full Store Operation Business Performance Management
Independently analyzes financial and performance data; creates action plans to support achievement of business deliverables.
Uses operating statements, key performance indicators, and other relevant tools to engage the team; drive solutions and actions for store improvement. Collaborates with Store Manager to identify sales opportunities, gain insights, to ensure growth and performance of the store through new initiatives as directed by the Support Center.
Supports Pharmacy during busy periods, including serving as a pharmacy technician, when necessary.
People & Performance Management
Primarily responsible for leading and training team members; provides training, mentoring, coaching, and support to enable team members' career development. Responsible for team member discipline, coaching meetings, and makes recommendation regarding team member performance management, including discipline and termination when appropriate.
Manages team member performance by assigning responsibilities, developing performance plans, setting goals and expectations, observing performance, providing feedback and giving recognition to enhance effectiveness of individual team members and overall team.
Acquires and retains talent, builds pipelines to keep store properly staffed, and ensures a diverse pipeline of future leaders. Anticipates short and long-term staffing needs, develops talent plan, manages candidate pool, participates in the interview process and makes hiring decisions.
Ensures proper procedures are followed for selection, recruitment, record retention, and training as required by Company policy and local, state and federal laws.
Establishes a culture of accountability through clear expectations and performance management, Performance Improvement Plans, and constructive discipline.
Training & Personal Development
Successfully completes Store Manager learning and development program. Completes all required learning and development courses, certification, and any training assigned by Store Manager, District Manager and company leaders.
Monitors own performance, seeks continuous feedback from leader and team members, and commits to self-development; has an Individual Development Plan in place.
Obtains and maintains valid pharmacy technician license as required by state.
Communications
Communicates regularly with team members through one-on-one discussions, group meetings to ensure communication is open between leaders and team members. Actively responds to team member questions or concerns.
Assists Store Manager in planning and communicating the company and store strategy.
Basic Qualifications
Bachelor's degree with a solid academic record, all majors welcome OR satisfactorily completed a Walgreens Community Internship Program OR High School Diploma/GED and two years of experience in a supervisory position (does not require experience with direct reports).
Demonstrated leadership abilities that include professional business ethics, self-motivation, and strong communication skills and strong business acumen.
Completion of Store Manager training program (LEAP) or willingness to complete Walgreens Leadership Essentials training (for individuals placed in ESM role on or after June 1, 2021) within 12 weeks of ESM start date.
Must be fluent in reading, writing, and speaking English (except in Puerto Rico)
Willingness to work flexible schedule including extended days, evenings, and weekend hours.
Willingness to accept promotion into a Store Manager position, if promotion is offered, which could require relocation to a different store location.
Ability to transfer to other Walgreens retail assets located within the same hiring Area.
Preferred Qualifications
Bachelor's Degree .
Internal candidates: Management experience, including supervising others, managing, and assigning work. Experience across both front-end and pharmacy.
External candidates: Business majors. Prior retail or food industry experience.
The following information is applicable for San Francisco, CA applicants: Pursuant to the San Francisco Fair Chance Ordinance, we will consider for employment qualified applicants with arrest and conviction records.
An Equal Opportunity Employer, including disability/veterans.
To see the salary range for this position please click here: . If you are applying on a job board orunable to click on the link, please copy and paste this URL into your browser https://jobs.walgreens.com/en/payesm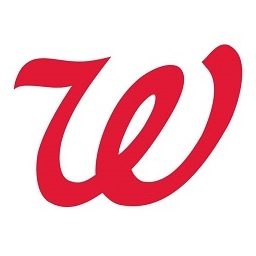 LIFE AT WALGREENS
No matter where you are, life at Walgreens is driven by a culture of helping others. From our store aisles and warehouses to our HQ and technology hub, there's a spirit of excitement and innovation everywhere you look. A career at Walgreens means joining a company that's been dedicated to our customers and the communities we serve for over 120 years. 
RED, WHITE, AND BLUE ARE OUR COLORS TOO!
We've made a big commitment to hiring veterans for our team. But this is more than just a pledge. We're backing it up with the kinds of things you need to successfully transition into the next stage of your career – like training, educational opportunities and support. After all, we're counting on you to help the thousands of people we serve in our communities. So, you can count on us every step of the way.
HERO PROGRAM
Our HERO Program (Helping Veterans with Educational and Retail Opportunities) – created specifically for those who have served – can set you on a path to store management. Whether you join our team as a shift lead, emerging store manager, pharmacy operations manager or store manager unassigned, you'll get the tools and support to succeed, including on-the-job training, mentorship, Walgreens University courses and instructor-led workshops.
GET YOUR BACHELORS DEGREE, AND REACH YOUR EDUCATIONAL GOALS 
As a veteran in our HERO program, you can earn your bachelor's degree through our educational partner, Southern New Hampshire University (SNHU). SNHU is approved for VA educational benefits and accepts transfer credits from prior education and your military training. You'll even get exclusive tuition savings and you can work toward your degree in flexible eight-week terms with support from a dedicated team of advisors with experience in every branch of the military.