Attendant Housekeeping - Military Veterans
at ClubCorp
We are Invited.
At Invited Clubs, work feels like play as you build relationships with your team and meet Members from all different backgrounds. Every time you step foot in your Club, you can create magic moments and enrich lives. We are passionate about bringing people together and bringing out the very best in life. So, join us and be a part of a fun, fast-paced, high-impact group of talented people where you belong.
Invited reflects our proud history of inclusiveness and captures our welcoming spirit. Our unprecedented collection of more than 200 golf and country, city, and stadium clubs share a common goal- building relationships and enriching lives. The time has come to build on our traditions and write new chapters. We welcome you to join us.
Invited. Where You Belong.
Job Summary
The primary responsibility of the Housekeeping Attendant is to maintain and service the Club operations properly. He/She is directly responsible for maintaining and ensuring the highest level of facility cleanliness within the Club and preform light maintenance applications as needed.
Day-to-Day
Maintain a clean aesthetically desirable and safe club environment which meets the expectations of the Club General Manager, Department Managers and Club Members and Guests.
Responsible for preforming light maintenance projects as needed.
Must effectively communicate and correspond with their supervisor to coordinate, acknowledge, prioritize, document and complete work requested from all Department Heads and Members and Guests.
Perform housekeeping functions such as vacuuming, dusting, polishing, maintaining woodwork and other vital housekeeping functions.
About You
At least 1 year experience in general housekeeping in a similar environment.
High School Diploma, or equivalent.
Have more questions? Check out our Invited Jobs website to get more details about ClubLife, the Employee Experience, Company Benefits, and Our Culture. Be a part of our Social Networks: LinkedIn Instagram Twitter Facebook
Invited is an Equal Employment Opportunity Employer / Invited participates in E-Verify.
This job post is intended to describe the general requirements for the position. It is not a complete statement of duties, responsibilities, or requirements. Other duties not listed here may be assigned as necessary.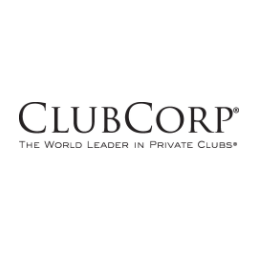 Since its founding in 1957, Dallas-based ClubCorp has operated with the central purpose of Building Relationships and Enriching Lives®. ClubCorp is a leading owner-operator of private golf and country clubs and private business clubs in North America. ClubCorp owns or operates a portfolio of over 200 golf and country clubs, business clubs, sports clubs, and alumni clubs in 28 states, the District of Columbia and two foreign countries that serve over 430,000 members, with approximately 20,000 peak-season employees. ClubCorp properties include: Firestone Country Club (Akron, Ohio); Mission Hills Country Club (Rancho Mirage, California); The Woodlands Country Club (The Woodlands, Texas); Capital Club Beijing; and The Metropolitan (Chicago, Illinois).