Program Coordinator | Northwestern University - Military Veterans
at Herc- Greater Chicago
Department: MED-Phys Therapy&Human Mov Sci Salary/Grade: EXS/5 Job Summary: The Program Coordinator helps coordinate and works in collaboration with the Director of Communications, Development and Alumni Relations and Faculty Chair for development & communication to oversee alumni affairs, development, and communications for the Department of Physical Therapy and Human Movement Sciences. This position provides support and implementation of strategic administrative initiatives that meet the mission/objectives of the department. This role administers the effective, compliant, and efficient daily management of all operational, financial, and business functions in support of the program/project and in coordination with central offices such as Development, Communications, and Provost. The Program Coordinator will serve as a functional expert responsible for the planning, staffing and tactical execution of programs and events designed to strategically identify and cultivate alumni and students in meaningful ways that result in engaged volunteers and donors. Serves as a liaison to both department and PT Alumni Association. This includes CEUS and assistance with the departments Research Seminar Committee series. May supervise student workers and/or support staff. Responsible for branding and communications for department related to printed materials and website. Additionally, the Program Coordinator will act as the Scholarship Committee administrator. A percentage of the Program Coordinators time will be spent working in DPT course support, specifically proctoring exams and providing a variety of administrative support for student services such as accommodations. Specific Responsibilities : Administration Manages day to day operations. Responds to and composes correspondence under the general direction of supervisor. Builds relationships with program/project alumni to develop and cultivate professional networks, financial resources, and sense of community among alumni. Generates content for promotional materials, including print advertising, postcards, posters, flyers, press releases, email marketing, digital advertising, website updates, and radio copy and coordinates graphic design and/or scripting for such materials. Ensures that program/project mission, values, guidelines, policies & procedures are implemented & maintained. Manages design and development of program databases; compiles & analyzes data; prepares reports. Reviews processes and recommends changes to incorporate state-of-the-art technology as appropriate into administrative, recruitment, marketing, and educational components. Identifies service improvement opportunities that will better enable program/project to achieve its goals and objectives. Communication, Outreach & Recruitment Develops coordinated, consistent marketing and brand messages. Incorporates social media and networking into program/project aspects as appropriate. Strengthens partnerships with external resources by defining, promoting and marketing benefits of participation and involvement to the organization. Creates and nurtures relationships with organizations to develop a network of enthusiastic organizations engaged via active participation in the success of program/project. Engages in outreach/field relations serving a number of goals, including recruitment, participation, sponsorship, relationship building, etc., to support continued program/project development & improvement. Reviews market trends to recommend future plans to increase revenue, participation, engagement, etc. Evaluation Observes program sessions and interacts with participants for purpose of gaining consumer insight, growing and strengthening program knowledge, and optimizing client satisfaction. Implements corrective actions required as a result of surveys or other indicators. Strategic Planning Administers & maintains existing strategic plans. Participates with area/unit senior staff in the conceptualization, development and presentation of materials used in functional operations. Events Coordinates programming, educational, student, alumni, workshops, meetings, etc. including speakers, agendas, etc. Develops plans and arranges meetings, workshops, events, etc. designed to exchange information, promote research objectives, and to build internal and external relationships within NU. Ensures that event details including communication, venues, presenters, travel arrangements, materials, refreshments and technology are arranged and completed in an appropriate and timely manner. Processes & maintains online event information, registration &/or databases. CEUs Research seminar committee support Program Development Reviews programs/projects to increase efficiencies to support growth. Leads program/project updates and improvements. Budget/Scholarships Maintains budget & associated analysis & reports. Works with the Director and faculty Chair for development and communication to stay within approved budget for designated programs &/or events. Scholarship committee administrator Student Support Completes program/project logistical details such as scheduling, curriculum, facilities, technology, registration, enrollment, audits, etc. Provides a variety of administrative support for student services such as curriculum; program evaluation. Recommends alternatives for course requirements. Reviews administrative processes and procedures regarding student services and recommends changes. Miscellaneous Performs other duties as assigned. Minimum Qualifications: Successful completion of a full 4-year course of study in an accredited college or university leading to a bachelor's or higher degree; OR appropriate combination of education and experience. 1 year program/project administration or other relevant experience. Minimum Competencies: (Skills, knowledge, and abilities.) Positive attitude Collaborative, ability to work/partner with Faculty and all levels of staff, provide excellent customer service/support. Highly proficient with Microsoft Office suite, Adobe, Photoshop. Other platforms key to Development, Communications & Alumni Affairs? Use of web-based search engines to generate specific research results based on keywords. Understanding of accounting principles, experience with budgeting & financial management. Strong organizational skills Attention to detail. Highly effective communication skills (written and oral). Problem-solver; critical thinking ability. Demonstrates initiative and follow through. Ability to prioritize and balance competing priorities. Adaptability/flexibility Preferred Qualifications: 2-4 years program/project administration in alumni relations, development, advertising, marketing or other relevant experience. Experience working in higher education Supervisory or team leadership experience preferred. Experience in organizational development and fundraising, communications, managing volunteers. Benefits: At Northwestern, we are proud to provide meaningful, competitive, high-quality health care plans, retirement benefits, tuition discounts and more! Visit us at https://www.northwestern.edu/hr/benefits/index.html to learn more. Work-Life and Wellness: Northwestern offers comprehensive programs and services to help you and your family navigate lifes challenges and opportunities, and adopt and maintain healthy lifestyles. We support flexible work arrangements where possible and programs to help you locate and pay for quality, affordable childcare and senior/adult care. Visit us at https://www.northwestern.edu/hr/benefits/work-life/index.html to learn more. Professional Growth & Development: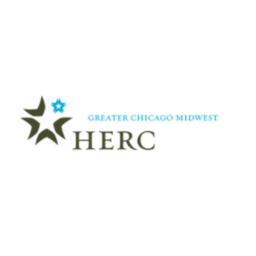 Greater Chicago Midwest HERC
Are you looking for a fulfilling job at a much-admired organization? Welcome to the Greater Chicago Midwest HERC regional website. We provide resources to people seeking higher ed careers in IL, WI and IN.
Launch your job search here and explore employment opportunities at private labs, colleges, and teaching institutions. The Greater Chicago Midwest HERC's job board is geared towards job seekers at all career stages, and includes academic positions as well as staff and administrative openings.
Diversity is critical in today's higher education workforce. The Greater Chicago Midwest HERC prioritizes inclusive hiring and promotes workplace equity. Beyond individual job searches, we offer dual career searches to assist couples in finding jobs within a commutable distance in the Greater Chicago region.
Use our fast and customizable job searches to narrow down your job search based on your field of interest, the type of job you are looking for, and location. We also offer free webinars and blog posts in our Career Advice center to help you find the ideal position.
HERC member institutions in Illinois, Wisconsin, and Indiana are looking to hire employees at all stages of their careers, from higher education newcomers to established professionals in the field. They want to fill positions in lecture halls, laboratories, public relations, and everything in between.
Before you apply, be sure to browse an institution's member profile to verify that they meet your employment needs. Start your job search today for your higher ed career in Illinois, Wisconsin, or Indiana.