STO Test-Mechanic - Virginia Class - Military Veterans
at General Dynamics
Responsibilities for this Position

STO Test-Mechanic - Virginia Class

US-CT-Groton

Job ID: 2023-9602
Type: Full-Time
# of Openings: 39
Category: Manufacturing Support/Trades
EB Groton Shipyard

Overview

Safety - People - Quality - Shipbuilding Velocity

STO D272 is seeking highly motivated, engaged Mechanics to expand our capacity and capabilities on backshift and drive velocity of shipboard testing of all the non-nuclear mechanical system aboard Virginia Class Submarines. Qualified candidates shall exhibit the level of formality and procedural compliance needed to execute Steam & Electric Plant, Auxilliary and Weapons system testing on new construction and overhaul and repair projects.

The Shipyard Test Organization is the premier trade made up of a team of world class testers who have the knowledge and skill to be the last in line delivering the most capable warships to the U.S. Navy. In STO, we are a learning organization that operates daily on our foundational pillars of proper planning, integrity, and ownership to complete operational testing with the highest level of formality.

Responsibilities for this role include, but are not limited to:

Perform hydrostatic testing of all Shipboard, Steam and Electric Plant, Auxiliary and Weapons systems.
Exhibit high moral character and integrity required to certify NAVSEA test requirements
Exhibit the ability to read and understand various system and test diagrams/drawings required for all mechanical system testing.
Work onboard submarines under construction during all phases of construction in all types of weather.
Work requires heavy lifting, pulling and climbing (ladders) and work in tight/confined spaces for extended periods of time.
Install, maintain and remove test equipment (hoses, fittings, test pumps, etc.) and have the ability to understand the different types of test equipment, fittings and hoses for each system and apply them correctly per system requirements.
Be able to obtain and maintain a DoD Secret clearance.
Training and Qualifications:
Shipyard Test personnel are required to complete and maintain qualifications in the following areas:
perform watch standing duties to include: operate ships mechanical systems; roving watches required for ship safety, or to monitor mechanical systems required as part of the construction.
perform mechanical operational testing of all Steam and Electric Plant, Hydraulic and Weapons systems which may include going on sea trials.
work controls qualification as a safety technician which requires making systems safe for trade work utilizing Electric Boats Lock out/Tag out procedures.
training to use radiological dosimetry to work within radiological controlled areas when required.
training to maintain the requirements for system cleanliness
Responsibilities
Attention to detail
Mechanical skills (ability to work with a variety of mechanical tools)
Ability to think critically
Ability to attend and pass required school for specific qualifications
QualificationsRequired:
High School diploma or GED
Preferred:
Prior US Naval submarine system experience or prior testing experience with shipboard systems.
Prior military training or mechanical training from Vocational, Technical or Community College.
Type II or Universal Freon certification as defined by 40 CFR Part 82, Subpart F.
Experience with Lockout/Tagout procedures and ability to interpret blueprints, system diagrams, and schematics
PI230844416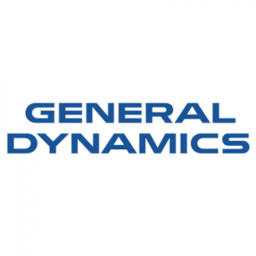 General Dynamics is a global aerospace and defense company.
Our portfolio spans the realm of the world's most technologically advanced business jets, wheeled combat vehicles, command and control systems and nuclear submarines. We offer these through our five business groups: Aerospace, Combat Systems, Information Technology, Mission Systems and Marine Systems.
General Dynamics employs thousands of people across the globe, with locations in more than 45 countries. We rely on the skills of our employees and their knowledge of customer requirements to deliver best-in-class products and services.
Who We Are Looking For 
General Dynamics is seeking military veterans and military spouses across the country who bring a deeply rooted skillset that includes team-oriented approaches to problem-solving, demonstrations of leadership and an overall commitment to the mission of the organization.  We recognize the knowledge and skills gained during your military experience are invaluable to the success of a team. We're proud of the thousands of veterans and military professionals who have chosen to apply their leadership, teamwork and problem-solving skills to a career at General Dynamics and to continue supporting the mission of those serving today.
Should I Apply?
At General Dynamics, our employees are the heart of our company. We rely on their dedication to excellence and their intimate knowledge of customer requirements to meet the needs of customers around the globe, day in and day out. Our employees' unique blend of skill, innovation and agility drives our continued success, and we take our responsibility to them seriously. If you are a military veteran or military spouse ready to advance your career, view our available career opportunities to the right for more information and to apply today!
What Happens After I Apply?
Once you click 'Apply Now' on a General Dynamics posting, you will be re-directed to fill out an application on General Dynamics career page.  In order to be considered for next steps, please complete the application on General Dynamics career page and make sure you have an updated resume uploaded to your RecruitMilitary profile.  Once General Dynamics reviews your resume and profile, a recruiter will reach out to provide you with more information and to schedule you for an interview.
How to Win An Interview
1.     Review the job description for the specific position you are applying for.
2.     Review the company website. Know their mission and values. What do they do? What are their products?
3.     Prepare a few questions to ask on your interview.
4.     Prepare to discuss your military or civilian background and how it relates to the position. 
5.     Check out the RecruitMilitary Resources tab for resume guidance, interview prep and more!