LPN Ortho Trauma - Military Veterans
at HCA Human Resources, LLC
Description
Introduction
Do you want to join an organization that invests in you as a(an) LPN Ortho Trauma? At Research Medical Center, you come first. HCA Healthcare has committed up to $300 million in programs to support our incredible team members over the course of three years.
Benefits
Research Medical Center, offers a total rewards package that supports the health, life, career and retirement of our colleagues. The available plans and programs include:
Comprehensive medical coverage that covers many common services at no cost or for a low copay. Plans include prescription drug and behavioral health coverage as well as free telemedicine services and free AirMed medical transportation.
Additional options for dental and vision benefits, life and disability coverage, flexible spending accounts, supplemental health protection plans (accident, critical illness, hospital indemnity), auto and home insurance, identity theft protection, legal counseling, long-term care coverage, moving assistance, pet insurance and more.
Free counseling services and resources for emotional, physical and financial wellbeing

401(k) Plan with a 100% match on 3% to 9% of pay (based on years of service)

Employee Stock Purchase Plan with 10% off HCA Healthcare stock

Family support through fertility and family building benefits with Progyny and adoption assistance.

Referral services for child, elder and pet care, home and auto repair, event planning and more

Consumer discounts through Abenity and Consumer Discounts

Retirement readiness, rollover assistance services and preferred banking partnerships

Education assistance (tuition, student loan, certification support, dependent scholarships)

Colleague recognition program

Time Away From Work Program (paid time off, paid family leave, long- and short-term disability coverage and leaves of absence)

Employee Health Assistance Fund that offers free employee-only coverage to full-time and part-time colleagues based on income.
Learn more about Employee Benefits
Note: Eligibility for benefits may vary by location.

You contribute to our success. Every role has an impact on our patients' lives and you have the opportunity to make a difference. We are looking for a dedicated LPN Ortho Trauma like you to be a part of our team.
Job Summary and Qualifications
The Licensed Practical Nurse/Licensed Vocational Nurse (LVN/LPN) delivers high quality, patient-centered care by performing a variety of delegated basic patient care services. In collaboration with the RN and other members of the care team, the LPN/LVN provides individualized, comprehensive care consistent with the scope and standards of the specialty.

What you will do in this role:
Provide direct, evidence-based care to patients as directed by the physician or RN.
Assist with procedures, monitoring, or other functions as directed.
Perform lab and procedural tests within the LVN/LPN scope of practice, after demonstrating competency.
Document the administration of care in the patient medical record in a timely and thorough manner.
Serve as a resource to department staff, students and volunteers to help deliver quality patient care.
What qualifications you will need:
Basic Cardiac Life Support must be obtained within 30 days of employment start date
Licensed Practical Nurse with IV Certification (LPN IV)
Vocational School Graduate
This role requires you to be fully vaccinated for COVID-19 based on local, state and /or federal law or regulations (unless a medical or religious exemption is approved).
Research Medical Center is a 585+ bed hospital. Our hospital offers an array of medical and health clinic services. This includes women's services offering obstetrics and fertility, an emergency room, and a trauma center. We offer a Stroke Center, a walk-in clinic, and orthopedics across three Kansas City locations. Our specialty care areas include a Chest Pain Center, Level I Trauma Center, Breast Care Center, Cardiovascular Rehabilitation Programs, and Primary Stroke Center. We are one of 10 HCA Midwest Health hospitals in Kansas City and surrounding areas
Research Psychiatric Center is a 95+ bed facility. We offer acute inpatient, day treatment, and community-based outpatient behavioral healthcare. We treat adolescents, adults, and senior adults for emotional disorders, mental illness, and substance abuse. Our professional staff includes psychiatrists, psychologists, social workers, and licensed professional counselors. We are committed to delivering our patients skilled compassionate care regardless of age or circumstance.
HCA Healthcare has been recognized as one of the World's Most Ethical Companies® by the Ethisphere Institute more than ten times.  In recent years, HCA Healthcare spent an estimated $3.7 billion in cost for the delivery of charitable care, uninsured discounts, and other uncompensated expenses.
"Good people beget good people."
- Dr. Thomas Frist, Sr.
HCA Healthcare Co-Founder
We are a family 270,000 dedicated professionals! Our Talent Acquisition team is reviewing applications for our LPN Ortho Trauma opening. Qualified candidates will be contacted for interviews. Submit your resume today to join our community of caring!
We are an equal opportunity employer and value diversity at our company. We do not discriminate on the basis of race, religion, color, national origin, gender, sexual orientation, age, marital status, veteran status, or disability status.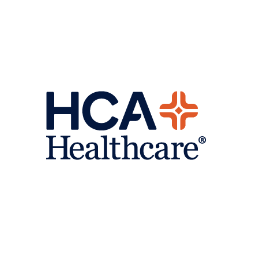 HCA Serving Those Who Have Served Us So Faithfully.
Guided by the principle that quality care begins with the warmth, compassion, and positive attitude of our employees, HCA has consistently proven to be the nation's leading healthcare provider with the widest range of employment opportunities.
Since our founding over 40 years ago, HCA has grown in size and services with over 280 affiliate facilities in 20 states and England. Our family of nearly 190,000 strong is dedicated to developing innovative strategies and practices to better the human condition.
Above all else, we are committed to the care and improvement of human life. Expert care, ethical conduct, innovative technologies, and best practices are the core of our resources. Through these, we strive to deliver high-quality, cost-effective, community-centric health care for approximately 18 million patients annually.
HCA has over 7000 open requisitions in hospitals, diagnostic, outpatient and business operations across 20 states in the U.S.
Our employment opportunities fill job classes in both patient care and business support services. While a majority of positions account for clinical backgrounds, HCA has many opportunities in supply chain and logistics, IT, engineering and technical, administrative and managerial, sales, finance and accounting, environmental, plant ops, HR and many more.