Pharmacy Graduate Intern (Non-US) - Military Veterans
at Walgreens
Pharmacy Graduate Intern (Non-US)

Address: 112 BROWNS WAY RD,MIDLOTHIAN,VA,23114-09507-04351-S
Job ID 1108698BR
Job Type: Flexible hours

Job Summary:

Engages in post-graduate pharmacy activities under direct supervision of licensed pharmacist to fulfill the State Board of Pharmacy requirements. Provides pharmacy consulting services to customers regarding the effective usage of medications, awareness with drug interactions and offering preventive healthcare services such as immunizations. Responsible for ensuring the proper compounding, dispensation, review and verification of prescribed medications within regulatory guidelines, company policies and procedures. Supports the efficient workflow of the pharmacy and assists the pharmacy manager in identifying ways to optimize pharmacy financials, inventory management and enhance customer experience.

Job Responsibilities:

Customer Experience
Engages customers and patients by greeting them and offering assistance with products and services. Resolves customer issues in a timely manner and answers questions to ensure a positive customer experience.
Models and shares customer service best practices with all team members to deliver a distinctive and delightful customer experience, including interpersonal habits (e.g., greeting, eye contact, courtesy, etc.) and Walgreens service traits (e.g., offering help proactively, identifying needs, servicing until satisfied, etc.).
Develops strong relationships with most valuable customers by anticipating customer needs and proactively offering services. Supports efforts on enhancing customer experience by increasing focus on healthcare services (e.g. patient consultation, medication management, drug therapy reviews, and perform retail, clinical, or wellness services such as immunizations, flu shots, and diabetes awareness) thereby promoting the shift of the pharmacy role from transactional to interpersonal.
Participates and assists in community events as requested by Store Manager, Healthcare Supervisor, District Manager or Pharmacy Manager.
Operations
Under direct supervision of a licensed pharmacist, counsels patients and answers their questions regarding usage of medicine, side effects, interactions, contraindications, patient information privacy, generics, less expensive medicines, over-the-counter products, and refers to medical provider as needed to ensure medication is taken correctly, health needs addressed, and satisfaction with service.
Performs pharmacist tasks including compounding, drug therapy reviews, verification, and medication management.
Reviews, interprets and accurately dispenses prescribed medications when necessitated by workload.
Ensures the pharmacy operates in accordance to regulations, company policies and standards. Assists pharmacy manager with establishing procedures that promotes the efficient workflow of the pharmacy including assigning roles, coordinating activities and soliciting employee suggestions. Responsible for the opening and closing of the pharmacy and shift change duties.
Ensures the use of all elements of the Good Faith Dispensing policy in conjunction with state and federal controlled substance laws when filling prescriptions. The Product Review/Retail Fill Process Pharmacist has the ultimate responsibility for ensuring that the elements of Good Faith are present.
Maintains current knowledge of information technology associated with pharmacy systems such as Intercom Plus, registers, automation, StoreNET to provide support to customers as well as pharmacy staff. Proposes and implements enhancements to pharmacy systems to further promote productivity.
Ensures the accurate processing of insurance claims to resolve customer issues and prevent payment rejections. Follows- up with insurance companies as well as medical providers and participates in 3rd party audit.
Follows-up with medical providers' offices to clarify prescribed medications, dosages, refills, interactions and allergies to suggest alternative medications, and answer medical provider questions.
Performs retail, clinical, and wellness services such as immunizations, flu shots, diabetes awareness and other preventive healthcare services.
Assists and supports the pharmacy manager in analyzing performance data including pharmacy financial, customer service, and implementation of procedures for pharmacy asset protection and inventory management. Reviews KPI's with Pharmacy Manager, Store Manager, and Healthcare Supervisor.
Develops and maintains good relationships with local medical community including physicians, nurses, and other health care providers. Participates in community outreach activities to promote the pharmacy business and further enhance growth opportunities.
Partners with Central Pharmacy Operations for customer registration, 3rd party reviews, and assists with resolving customer issues to support the Well Experience locations. In virtual environments, conducts virtual product review by following specific company procedures and guidelines (e.g. using specific photographs taken by the technicians sent electronically during the F4 process and reduce transactional tasks).
People & Performance Management
Assists the Pharmacy Manager with staff hiring and training. Reinforces the direction of Pharmacy Manager in staff performance by coaching, and providing constructive feedback, monitoring customer service, and fostering employee development.
Promotes teamwork and motivates team members by establishing expectations, monitors and recognizes progress, and fosters a shared vision.
Training & Personal Development
Maintains current knowledge and skills related to pharmacy and healthcare by reading pharmacy related journals, company publications, and communications. Maintains awareness of developments in retail and management and pursues best practices that would enhance performance.
Obtains necessary certifications, education credits and training such as People Plus Learning modules as required by the Company.
Seeks professional development by monitoring one's performance, solicits for constructive feedback, and leverages pharmacy manager and store manager as mentor and coach.
Communications
Supports the Pharmacy Manager and Store Manager by communicating relevant corporate health and wellness services or strategy information to pharmacy staff.
Basic Qualifications
Bachelor's degree in Pharmacy from accredited University outside the United States
Foreign Pharmacist Graduate Equivalency Certificate (FPGEC).
Intern permit/certificate issued by the respective Board of Pharmacy, if required.
Willingness to obtain pharmacist licensure from the respective Board of Pharmacy in the states within the district within 45 days of completion of intern hours.
Experience performing prescription dispensing activities that demonstrate a strong working knowledge of applicable state and federal controlled substance laws.
Certified Immunizer or willing to become an immunizer within 90 days of hire.
Preferred QualificationsAn Equal Opportunity Employer, including disability/veterans
About Walgreens Boots Alliance
Walgreens Boots Alliance (Nasdaq: WBA) is a global leader in retail pharmacy, impacting millions of lives every day through dispensing medicines, and providing accessible, high-quality care. With more than 170 years of trusted healthcare heritage and innovation in community pharmacy, the company is meeting customers' and patients' needs through its convenient retail locations, digital platforms and health and beauty products.
Including equity method investments, WBA has a presence in more than 25 countries, employs more than 450,000 people and has more than 21,000 stores.
WBA's purpose is to help people across the world lead healthier and happier lives. The company is proud of its contributions to healthy communities, a healthy planet, an inclusive workplace and a sustainable marketplace. WBA is a participant of the United Nations Global Compact and adheres to its principles-based approach to responsible business.
WBA is included in FORTUNE's 2021 list of the World's Most Admired Companies*. This is the 28th consecutive year that WBA or its predecessor company, Walgreen Co., has been named to the list.
More company information is available at www.walgreensbootsalliance.com.
To see the salary range for this position please click here: . If you are applying on a job board orunable to click on the link, please copy and paste this URL into your browser https://jobs.walgreens.com/en/payphig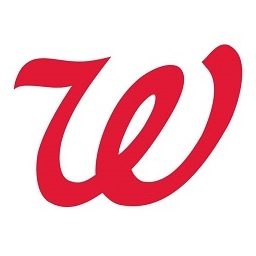 LIFE AT WALGREENS
No matter where you are, life at Walgreens is driven by a culture of helping others. From our store aisles and warehouses to our HQ and technology hub, there's a spirit of excitement and innovation everywhere you look. A career at Walgreens means joining a company that's been dedicated to our customers and the communities we serve for over 120 years. 
RED, WHITE, AND BLUE ARE OUR COLORS TOO!
We've made a big commitment to hiring veterans for our team. But this is more than just a pledge. We're backing it up with the kinds of things you need to successfully transition into the next stage of your career – like training, educational opportunities and support. After all, we're counting on you to help the thousands of people we serve in our communities. So, you can count on us every step of the way.
HERO PROGRAM
Our HERO Program (Helping Veterans with Educational and Retail Opportunities) – created specifically for those who have served – can set you on a path to store management. Whether you join our team as a shift lead, emerging store manager, pharmacy operations manager or store manager unassigned, you'll get the tools and support to succeed, including on-the-job training, mentorship, Walgreens University courses and instructor-led workshops.
GET YOUR BACHELORS DEGREE, AND REACH YOUR EDUCATIONAL GOALS 
As a veteran in our HERO program, you can earn your bachelor's degree through our educational partner, Southern New Hampshire University (SNHU). SNHU is approved for VA educational benefits and accepts transfer credits from prior education and your military training. You'll even get exclusive tuition savings and you can work toward your degree in flexible eight-week terms with support from a dedicated team of advisors with experience in every branch of the military.