Nuclear Test Engineer I / II / Senior - Military Veterans
at General Dynamics
Responsibilities for this Position

Nuclear Test Engineer I / II / Senior

US-CT-Groton

Job ID: 2022-9144
Type: Full-Time
# of Openings: 15
Category: Engineering
EB Groton Shipyard

Overview

Nuclear Test Engineering (D275) is responsible for the safe conduct of reactor plant testing onboard all submarine classes.

Candidates must complete a comprehensive Qualification Program for Shift Test Engineer (STE) on the S9G reactor plant.

This involves passing:

Extensive classroom training and written examinations;
Completing shipboard training;
NAVSEA certified Written examination;
EB administered oral examination.
Approximate time for training before qualification as STE is 20-24 months after obtaining security clearance.
After qualification the STE directs reactor plant testing for their assigned shift (position does require various shift work, including overtime, weekends and the possibility of holidays). This includes direction of Ships Force, RadCon, Trades, Inspection, and Test Technician personnel. The qualified STE ensures testing and operations involving the reactor plant are performed safely and in accordance with NAVSEA 0989-028-5000, Manual for the Control of Testing and Plant Conditions.
QualificationsRequired Qualifications
:
BS in Engineering or Science
0-14 years of related experience
Ability to obtain and maintain a secret level DOD security clearance
Candidate must be from organizations outside of operations (Gildart/Gabriel)

Preferred Qualifications
:
Naval nuclear experience (EOOW/EWS Qualified)
Passed NAVSEA written exam
Current secret clearance through the DOD
PI218274648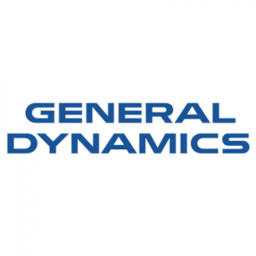 General Dynamics is a global aerospace and defense company.
Our portfolio spans the realm of the world's most technologically advanced business jets, wheeled combat vehicles, command and control systems and nuclear submarines. We offer these through our five business groups: Aerospace, Combat Systems, Information Technology, Mission Systems and Marine Systems.
General Dynamics employs thousands of people across the globe, with locations in more than 45 countries. We rely on the skills of our employees and their knowledge of customer requirements to deliver best-in-class products and services.
Who We Are Looking For 
General Dynamics is seeking military veterans and military spouses across the country who bring a deeply rooted skillset that includes team-oriented approaches to problem-solving, demonstrations of leadership and an overall commitment to the mission of the organization.  We recognize the knowledge and skills gained during your military experience are invaluable to the success of a team. We're proud of the thousands of veterans and military professionals who have chosen to apply their leadership, teamwork and problem-solving skills to a career at General Dynamics and to continue supporting the mission of those serving today.
Should I Apply?
At General Dynamics, our employees are the heart of our company. We rely on their dedication to excellence and their intimate knowledge of customer requirements to meet the needs of customers around the globe, day in and day out. Our employees' unique blend of skill, innovation and agility drives our continued success, and we take our responsibility to them seriously. If you are a military veteran or military spouse ready to advance your career, view our available career opportunities to the right for more information and to apply today!
What Happens After I Apply?
Once you click 'Apply Now' on a General Dynamics posting, you will be re-directed to fill out an application on General Dynamics career page.  In order to be considered for next steps, please complete the application on General Dynamics career page and make sure you have an updated resume uploaded to your RecruitMilitary profile.  Once General Dynamics reviews your resume and profile, a recruiter will reach out to provide you with more information and to schedule you for an interview.
How to Win An Interview
1.     Review the job description for the specific position you are applying for.
2.     Review the company website. Know their mission and values. What do they do? What are their products?
3.     Prepare a few questions to ask on your interview.
4.     Prepare to discuss your military or civilian background and how it relates to the position. 
5.     Check out the RecruitMilitary Resources tab for resume guidance, interview prep and more!