Removal Technician - Military Veterans
at Service Corporation International
Our associates celebrate lives. We celebrate our associates.

Consider the possibilities of joining a Great Place to Work!

Responsible for the care, removal, and transport of deceased. Safely and courteously, drives company owned vehicles. Maintains company vehicles cleanliness. Professional appearance and business suit required when in contact with families; casual attire for vehicle maintenance.

JOB RESPONSIBILITIES

Removal

+ Safely drives company owned professional vehicles to perform "first call" removals of deceased in accordance with local and state laws as well as company policies and procedures

+ Follows processes for chain-of-custody, paperwork, and deceased identification

+ Cooperates with first responders, Coroner, hospital staff, or Senior Living facility and accommodate their processes and procedures

+ For home removals, courteously and professionally interacts with bereaved family members; exhibits sensitivity to environment; minimizes conversation. Follows company procedures in removing soiled garments, bedding, or other materials; leaves a warm and courteous first impression

+ Enters deceased event information into proprietary software according to company procedures

+ Transports caskets to airports, care centers, or funeral homes; assists with moving caskets

Vehicle Maintenance

+ Washes, vacuums, and cleans vehicles ensuring vehicle is presentable

+ Fuels vehicles as necessary

+ Follows safety guidelines and expenditure processes

+ Maintains personal protective and removal supplies in vehicles including cleaning products

+ Identifies vehicle engine or operating issues to management; drives vehicles for repair or inspection

MINIMUM REQUIREMENTS

Education

+ High School Diploma or equivalent

Licenses

+ Current state/province issued driver's license with an acceptable driving record

Experience

+ At least one (1) year work experience as a courier, driver; with direct customer interaction strongly preferred

Knowledge, Skills and Abilities

+ Ability work schedule to support business needs including weekends and nights

+ Ability to work on-call weekends, nights and holidays rotation

+ Ability to lift up to 75 pounds; push/pull up to 200 pounds

+ Ability to drive in hazardous, heavy traffic, and weather conditions

+ Basic computer skills required

Postal Code: 21045

Category (Portal Searching): Operations

Job Location: US-MD - Columbia

Job Profile ID: F00239

Time Type: Part time

Location Name: Witzke Funeral Homes Inc.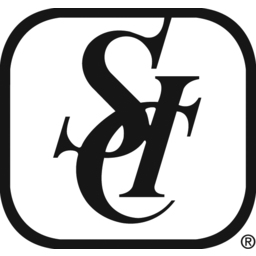 Who we are. What we do.
We're more than North America's largest single provider of funeral, cremation and cemetery services. We are mothers, fathers, sisters, brothers, sons and daughters who are devoted to the communities where we live and work. We are more than 25,000 dedicated individuals who provide caring assistance to families in need, honor veterans and public servants and deliver lifesaving programs to help keep children and seniors safe.
Our Purpose
Service Corporation International is dedicated to compassionately supporting families at difficult times, celebrating the significance of lives that have been lived, and preserving memories that transcend generations, with dignity and honor.
As used herein, "SCI" refers to Service Corporation International and its affiliated companies.