Director, Operational Excellence JBBDCo. - Military Veterans
at Beam Suntory Inc.
Beam Suntory is Crafting the Spirits that Stir the World. Rooted in two centuries of family heritage, Beam Suntory has evolved into the world's third largest leading premium spirits company ... where each employee is treated like family and trusted with legacy. With our greatest assets - our premium spirits and our people - we're driving growth through impactful marketing, innovation and an entrepreneurial spirit. Beam Suntory is a place where you can come Unleash your Spirit by making an impact each and every day.

Director, Operational Excellence JBBDCo.

The following positionis open in Clermont Kentucky , United States .

What makes this a great opportunity?

Beam Suntory is 'Crafting the Spirits that Stir the World'. Rooted in centuries of family heritage, Beam Suntory has evolved into one of the world's leading premium spirits companies... where each employee is treated like family and trusted with a legacy. With our greatest assets - our premium spirits and our people - we are driving growth through impactful marketing, innovation, operational excellence and entrepreneurial spirit. Beam Suntory's ambition is to become the most admired and fastest growing premium drinks company in the world.

Role Mission

Beam Suntory has an ambition to deliver World Class operational performance in all areas including Safety, Quality, Environment, Efficiency, Cost and Service. In order to achieve this, the business has selected TRACC (a CCI framework), to provide the tools, training materials and audits required by the Operating Units.

The Director, Operational Excellence for the James B. Beam Distilling Co. (JBBDCo.) has senior leadership accountability for the governance and coordination of TRACC Pillar implementation across our Clermont and Boston, Kentucky operations which produce, age and package spirit for some of the most recognized and admired brands within the whiskey category.

This position will support the local deployment while adhering to the overall executive governance structures, masterplans, balanced scorecards/ digiTRACC monitoring, deployment methods, etc. The Leading & Managing Change pillar and strong relationships with TRACC and other external networks will be critical to the success of this role. The position will ensure that Subject Matter Experts (SMEs) in the operating units are appointed, trained and competent to drive the pillar locally, whilst ensuring that the financial, non-financial and overall, 5 year Master Plans targets are achieved.

What Makes this a Great Opportunity

As part of the Brand House structure, JBBDCo. Operations is an area of strategic growth. This position reports into the General Manager, James B. Beam Distilling Co. Operations and is instrumental to the company's current and future success. This is a key leadership role within JBBDCo Operations, providing the platform to support and develop our entire team while influencing the short and long-term operational plans. T he position will perform, with each site and team, the building of a strong Loss and Waste analysis and Process Maps to use for Profit Improvement Projects. The progression of Six Sigma, through program development, facilitation and coaching, will also be a key role for this position. This role will also be involved in the building of detailed annual operating plans and supporting the leadership team in delivering the plant's safety, quality, DE&I, environmental sustainability, financial and operational goals & commitments. This position will have frequent exposure to the global Supply Chain Leadership Team (SCLT) and occasionally the Executive Leadership Team (ELT).

Role Responsibilities

Outcomes/Success Criteria:
Partner with the JBBDCo. Operations leadership team (peers on the Leadership Team) to buildastrategic 5yr+ masterplan for the operations.
Provide leadership and expertise to deploy & implement the TRACC pillars at each site through a network of Pillar Champions (Leadership Team) and SMEs in the Operating Units such that Pillars continue to progress towards world-class as internally & externally verified.
Sponsor and coach subject matter experts (SMEs) - This will require both a strategic, technical and hands-on approach.
Work with JBBDCo Leadership team to build cost-loss pools, together with 5+ year plans to eliminate the losses - including through capital enablement.
Support the JBBDCo. Leadership team to build detailedannual operating plans, including assumptions on asset efficiency improvement, waste elimination and other Performance Improvement Plans (PIPs) driven by TRACC deployment.
Role model the ways of working between locally while sharing best practices regionally and globally.
Build strong people capabilityat all levels, together with detailed personal development plans (PDPs) and succession plans.
Champion Diversity, Equity & Inclusion in the Operations while building talent and sponsor career opportunities for high potential employees into bigger roles.
Lead the accreditation program for six sigma yellow and green belts locally with the goal of having all employees participating at some level and showing progression.
Job Responsibilities:
Responsible for the health, depth and breadth of the Operational Excellence program within JBBDCo Operations.
Provide a strategic viewpoint and long-term roadmap insights for the GM, JBBDCo.
Partner with the Quality Pillar Leader and Quality organization to identify process, equipment and product risks. Develop strategies to manage the risks, through TRACC quality tools, process controls and inbound supply chain.
Partner with JBBDCo. Leadership team along with CoE to ensure the optimum organizational design is implemented for Operational Excellence locally while advising on specific consulting requirements where needed.
Partner closely with the Engineering function to develop a network of engineers on best practice Asset Care, preventative and predictive maintenance to drive efficiency and cost improvement.
Partner with the Finance Function to build cost-loss models
Partner with the HR function to build excellence in the People/ Teamwork pillar, measuring impact of people and culture on performance.
Support networking events and Local & Global Kaizen forums to celebrate success. Partner with DoE to support the interface with Suntory Japan and their requirements of BSI in terms of participation in global meetings.
Support the extended JBBDCo. Brand House, as required, to complete business process and value stream mapping for end-to-end Supply Chain.
Represent BSI at conferences, workshops and in university recruitment programs.
Support and/ or develop where needed the suite of standardized KPIs and Balanced Scorecards.
Embeda culture of 'can-do'mindset - not accepting historical approaches or established ways of working. Be a catalyst for change.
Partner with OU leadership teams to build MES and analyticaltools tounderstand,targetand reducetop losses in manufacturing conversion.
Build network relationships andbridges based on respect and trust.
Support and nurturehigh levels of employeeengagement.
Championa culture of transparent reportinganddecision-making.
Comply with all legal requirementsandethical standardsrelating tothe management of people, assets,suppliers and third parties.
Lead by example.
Qualifications & Experience
Education - Bachelor's Degree Required; Engineering or technical degree, or similar preferred.
Certifications/Licensure - 6σ Black Belt, LEAN (preferablyTRACC), TPM
Years of experience - Minimum 10 years in operational roleswithincreasing responsibility.
Leveland typeof experience:
Experienced in'Operational Excellence'programs (Lean, 6 Sigma, TPM) and must have implemented a pillar framework in a large-scale manufacturing environment. Preferably in a unionized environment.
Inclusive and collaborative style - able to work in matrix organizations, connecting people and best-practices. Tough on standards and execution discipline.
Industry experience - Prefer a background in a World Class company (Pharma, FMCG, CPG, automotive) and have demonstrated cultural sensitivity/EQ in different contexts.
Travel % -
5%; However between multiple sites within Clermont & Boston, KY will be regular, but other locations possible.
AdditionalCandidate Profile Information :
Must have experience in change management (People, Process and Systems), including in unionized environments.
Competencies - Organizational, Role Specific & Leadership
Additional Competencies:
Builds an ambitiousbut sustainable plan for the business.
Strong at cascading clear goals andbuilding a culture of performance and accountability.
Ability to build teams.
Fully appreciates and leverages diverse points of view to shape decisions.
Celebratessuccess.
Looks beyondcustom and practice,challenges historic norms, and drives breakthrough thinking.
Develops a learningorganization andfacilitatesafeedbackrich environment.
Adapts personal andleadership behaviors to situational contexts.
Relishes learning, shows humilityandhas a passion forpersonal development.
Familiarity with ISO systems & standards
Familiarity with IT tools and applications required for the function.
Organizational Competencies
Entrepreneurial approach, creating innovative solutions to solve business problems.
Bridge builder and networker, specifically in sharing best practices throughout sites.
Role Specific Competencies
Strategic thinking/Planning
Persuasiveness/Impact
Build high performing team
Results oriented
Leadership
Leadership Competencies (if applicable)
Builds a winning team.
Inspires engagement, passion and performance.
Thinks and acts like an owner.
Delivers impactful results with integrity.
At Beam Suntory, people are our number one priority, and we believe our people grow together in diverse and inclusive environments where their unique insights, experiences and backgrounds are valued and respected. Beam Suntory is committed to equal employment opportunity regardless of race, color, ancestry, religion, sex, national origin, sexual orientation, age, citizenship, marital status, disability, gender identity, military veteran status and all other characteristics, attributes or choices protected by law. All recruitment and hiring decisions are based on an applicant's skills and experience.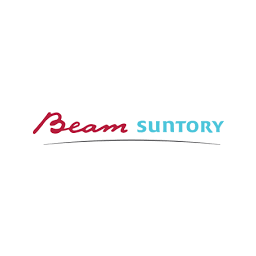 Beam Suntory is Crafting the Spirits that Stir the World. Rooted in two centuries of family heritage, Beam Suntory has evolved into one of the world's leading premium spirits companies where each employee is trusted with a legacy. With our greatest assets – our brands and our people – we're driving growth through impactful marketing, innovation and entrepreneurial spirit.
Come inside and see what we're all about.