Marine Mechanic (Outside Machinist) - Skilled - Military Veterans
at General Dynamics
Responsibilities for this Position

Marine Mechanic (Outside Machinist) - Skilled

US-CT-Groton

Job ID: 2023-9288
Type: Full-Time
# of Openings: 30
Category: Building Trades
EB Groton Shipyard

Overview

Marine Mechanic (Outside Machinist)

*Hired employees will be titled "Outside Machinist"

Benefits

Medical, Dental, Vision
401K Plan
Paid Vacation and holidays
Shift Premium
Health and Wellness Programs
Commuter/Van Services
Tuition Reimbursement Program
Safety Boot Reimbursement Program
Hourly Rates from $25.15 - $35.04
Electric Boat is the premier designer and builder of nuclear powered submarines for the US Navy and we are experiencing a period of unprecedented growth! We are looking for people who want to learn and grow within our Outside Machinists Department as we continue to build the most advanced submarines.
Interested in learning a new trade?
Apply to the Semi-Skilled req today (2023-9287)! As long as you are eager and willing to learn, we will provide training to teach you how to excel as an Outside Machinist. In collaboration with the State of Connecticut, Electric Boat offers pre-employment training to get you started on learning the fundamentals of the trade.
The Outside Machinists are responsible for all shipboard mechanical work that takes place in Electric Boat's Groton shipyard. Tasks include on-hull machining, component installation, support testing of mechanical components, lay-out of weldments, shafting, propulsion plant installations, pumps, valving, weapons and communication systems. Diligent execution of all certification paperwork associated with mechanical installations is critical aspect of our work. D242's work is primarily shipboard, internal and external to submarine hulls and limited ship work. Off-site and radiological work also exists.
QualificationsRequired:
5+ years of relevant experience
Preferred:
High School Diploma or GED
Successful completion of the Eastern CT Workforce Investment Board Manufacturing Pipeline Initiative Training Program
Significant emphasis will be provided to applicants with nuclear and/or radiological work experience and those who have graduated from technical programs for mechanical trades.
PI202591519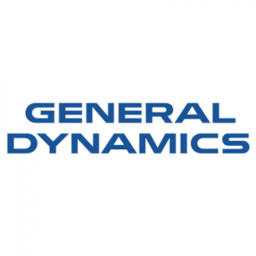 General Dynamics is a global aerospace and defense company.
Our portfolio spans the realm of the world's most technologically advanced business jets, wheeled combat vehicles, command and control systems and nuclear submarines. We offer these through our five business groups: Aerospace, Combat Systems, Information Technology, Mission Systems and Marine Systems.
General Dynamics employs thousands of people across the globe, with locations in more than 45 countries. We rely on the skills of our employees and their knowledge of customer requirements to deliver best-in-class products and services.
Who We Are Looking For 
General Dynamics is seeking military veterans and military spouses across the country who bring a deeply rooted skillset that includes team-oriented approaches to problem-solving, demonstrations of leadership and an overall commitment to the mission of the organization.  We recognize the knowledge and skills gained during your military experience are invaluable to the success of a team. We're proud of the thousands of veterans and military professionals who have chosen to apply their leadership, teamwork and problem-solving skills to a career at General Dynamics and to continue supporting the mission of those serving today.
Should I Apply?
At General Dynamics, our employees are the heart of our company. We rely on their dedication to excellence and their intimate knowledge of customer requirements to meet the needs of customers around the globe, day in and day out. Our employees' unique blend of skill, innovation and agility drives our continued success, and we take our responsibility to them seriously. If you are a military veteran or military spouse ready to advance your career, view our available career opportunities to the right for more information and to apply today!
What Happens After I Apply?
Once you click 'Apply Now' on a General Dynamics posting, you will be re-directed to fill out an application on General Dynamics career page.  In order to be considered for next steps, please complete the application on General Dynamics career page and make sure you have an updated resume uploaded to your RecruitMilitary profile.  Once General Dynamics reviews your resume and profile, a recruiter will reach out to provide you with more information and to schedule you for an interview.
How to Win An Interview
1.     Review the job description for the specific position you are applying for.
2.     Review the company website. Know their mission and values. What do they do? What are their products?
3.     Prepare a few questions to ask on your interview.
4.     Prepare to discuss your military or civilian background and how it relates to the position. 
5.     Check out the RecruitMilitary Resources tab for resume guidance, interview prep and more!