Maternal Fetal Medicine Opportunity in El Paso, Texas - Military Veterans
at HCA Human Resources, LLC
Description
Specialization:
Obstetrics and Gynecology Maternal Fetal Medicine

Job Summary:
Las Palmas Del Sol is supporting the recruitment efforts for a board certified/board eligible maternal fetal medicine to join a busy perinatal practice in El Paso, TX.
Qualified Candidates:
New graduates and practicing physicians

Call schedule of 1:8

Outpatient consultative practice

Significant amount of co-management for pregnancies with maternal and fetal complications

Inpatient and outpatient

Covers 2 hospitals

Call: 1 week per month

M-F 8A-5P
Incentive/Benefits Package:
HCA Healthcare hospital-employed position

Competitive salary with bonus structure

Benefits including health, life, vision, dental and disability insurance

401k plan with competitive employer-matched rates

CME allowance and relocation assistance

Occurrence based malpractice coverage, including tail
About El Paso Perinatology – MFM
We provide prenatal care with compassion and professionalism. Our experienced Maternal Fetal Medicine specialists provide ultrasound examinations, genetic counseling, diabetes, high blood pressure, thyroid/heart/kidney disease, autoimmune disorders, advanced maternal age, preterm labor and fetal birth defects. As the due date approaches, the perinatologist physician remains in close contact with the obstetrician who will deliver the baby. Smooth teamwork and good communication between the perinatology specialist and obstetrician ensure both mother and baby receive the best possible care.
Our commitment is to provide thorough, professional and compassionate prenatal care and consultations. Our primary goal is for the best possible outcome for both the mother and baby. Visit us for a consultation only or complete prenatal care.
About Las Palmas Del Sol Healthcare:
Las Palmas Del Sol Healthcare is the leading healthcare provider for El Paso and the surrounding region
Full-service acute care hospitals offering comprehensive medical services in nearly every specialty.
As a part of HCA, the largest hospital chain in the world, Las Palmas Del Sol Healthcare brings unsurpassed healthcare resources to El Paso, Texas
Our medical teams include some of the finest physicians in the nation, and we continue to recruit physicians to the area to meet the needs of our expanding population.
Nestled at the point where West Texas, New Mexico, and Old Mexico meet, The Sun City is the perfect place to enjoy the seamless blend of cultures and customs that is our heritage. Our region's 400-year history is tapestry that envelops the thriving and diverse metropolitan that exists today. Our employees love all the benefits El Paso has to offer as a large city with a relaxed and casual environment. El Paso is known as the Sun City for its 300+ days of sun.

The city sits at 3,740 feet above sea level and is surrounded by the beautiful Franklin Mountains. El Paso is the 6th largest city in Texas and the 22nd largest in the United States.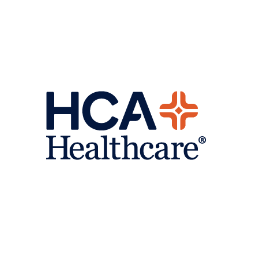 HCA Serving Those Who Have Served Us So Faithfully.
Guided by the principle that quality care begins with the warmth, compassion, and positive attitude of our employees, HCA has consistently proven to be the nation's leading healthcare provider with the widest range of employment opportunities.
Since our founding over 40 years ago, HCA has grown in size and services with over 280 affiliate facilities in 20 states and England. Our family of nearly 190,000 strong is dedicated to developing innovative strategies and practices to better the human condition.
Above all else, we are committed to the care and improvement of human life. Expert care, ethical conduct, innovative technologies, and best practices are the core of our resources. Through these, we strive to deliver high-quality, cost-effective, community-centric health care for approximately 18 million patients annually.
HCA has over 7000 open requisitions in hospitals, diagnostic, outpatient and business operations across 20 states in the U.S.
Our employment opportunities fill job classes in both patient care and business support services. While a majority of positions account for clinical backgrounds, HCA has many opportunities in supply chain and logistics, IT, engineering and technical, administrative and managerial, sales, finance and accounting, environmental, plant ops, HR and many more.