Clinical Nurse Coordinator Observation - Military Veterans
at HCA Human Resources, LLC
Description
What you will do in this role:
Do you have the career opportunities you want in your current role? We have an exciting opportunity for you to join the nation's largest provider of healthcare services as a Clinical Nurse Coordinator (RN).
We offer you an excellent total compensation package, including competitive salary, excellent benefit package and growth opportunities. We believe in our team and your ability to do excellent work with us. Your benefits include 401k, PTO medical, dental, flex spending, life, disability, tuition reimbursement, employee discount program and employee stock purchase program and student loan repayment program. We would love to talk to you about this fantastic opportunity.
Corpus Christi Medical Center, Corpus Christi, TX
Clinical Nurse Coordinator (RN) – 2 West Observation Unit
Corpus Christi Medical Center is a 631- bed Health Care System including Bay Area, Doctors Regional, The Heart Hospital, Northwest Regional, Bayview Behavioral Hospital, Northshore Emergency Center, Northwest Behavioral Health Center and Radiation Oncology at Corpus Christi Cancer Center.
We are committed to the care and improvement of human life; constantly striving to deliver high quality, cost-effective healthcare. From caring for fragile newborns to complex cardiovascular patients, Corpus Christi Medical Center ensures the community receives the highest quality medical care available.
What you will do in this role:
The Clinical Nurse Coordinator (CNC) plans, organizes, directs, coordinates and evaluates the clinical and management activities of an assigned area.

Facilitates the provision of safe patient care by adherence to unit standards of care. Facilitates the development and execution of policies and procedures and unit standards of care.

Supports the philosophy of holistic and individualized patient care.

Supports and promotes the Doctors Regional Medical Center philosophy of nursing. Collaborates in multi-disciplinary approach to patient care.

Effectively manages nursing and material resources.

Creates a climate conducive to teamwork and job satisfaction.

Promotes positive multi-disciplinary communication.
What qualification you will need:
Graduate of an accredited school of professional nursing.

Current TX Licensure as an RN.

2 years of experience as a RN

Nurse supervisor/leadership experience an asset

American Red Cross or American Heart Association Basic Life Support Course (BLS or BCLS) and Certification

American Red Cross or American Heart Association Advanced Life Support Course (ALS or ACLS) and Certification
HCA Healthcare ranks on Fortune's list of Most Admired Companies for three consecutive years and HCA ranks 63rd on the fortune 500 list. In addition Ethisphere named HCA as one of the World's Most Ethical Companies. We want you to join our tradition of excellence. Intrigued? We'd love to hear from you.
If you find this opportunity compelling, we encourage you to apply. We promptly review all applications. If you are highly qualified you will hear from one of our recruiters. We are actively interviewing so apply today!
We are an equal opportunity employer and value diversity at our company. We do not discriminate on the basis of race, religion, color, national origin, gender, sexual orientation, age, marital status, veteran status, or disability status.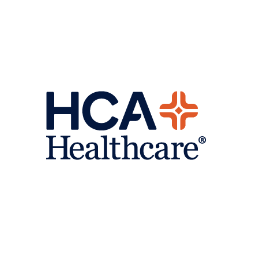 HCA Serving Those Who Have Served Us So Faithfully.
Guided by the principle that quality care begins with the warmth, compassion, and positive attitude of our employees, HCA has consistently proven to be the nation's leading healthcare provider with the widest range of employment opportunities.
Since our founding over 40 years ago, HCA has grown in size and services with over 280 affiliate facilities in 20 states and England. Our family of nearly 190,000 strong is dedicated to developing innovative strategies and practices to better the human condition.
Above all else, we are committed to the care and improvement of human life. Expert care, ethical conduct, innovative technologies, and best practices are the core of our resources. Through these, we strive to deliver high-quality, cost-effective, community-centric health care for approximately 18 million patients annually.
HCA has over 7000 open requisitions in hospitals, diagnostic, outpatient and business operations across 20 states in the U.S.
Our employment opportunities fill job classes in both patient care and business support services. While a majority of positions account for clinical backgrounds, HCA has many opportunities in supply chain and logistics, IT, engineering and technical, administrative and managerial, sales, finance and accounting, environmental, plant ops, HR and many more.