TENNIS PROFESSIONAL INTERN | University of Wisconsin Madison - Military Veterans
at Herc- Greater Chicago
Job Summary: The Tennis Professional Intern is a limited-term employee under the direct supervision of the Assistant Director of Tennis. They will aid with the overall facility operations and management of 200+ program offerings at Nielsen Tennis Stadium. This position will be responsible for tracking, inspecting, and managing merchandise and equipment inventory regularly. This individual will work directly with professional and student staff to plan and enhance tennis programs and events at Nielsen Tennis Stadium. Their hours will primarily be Monday through Friday, up to 30 hours per week, but flexibility to work nights and/or weekends when needed is required. Responsibilities: Arranges logistics, provides broad administrative oversight, and implements programmatic changes for one or more recreational programs to efficiently provide a broad range of recreational services to the institutional community. Develops marketing and communication materials for promotion to students, staff, and customers; and assists with recreational program staff recruitment and development. 30% Coordinates logistics for events and programs 10% Develops targeted communication plans and materials based on established goals 15% Identifies, proposes, and implements new or revised operational policies and procedures 30% Assists in implementing the staffing resource allocation plan including hiring, training, and supervision 5% Prepares and monitors budgets and purchases expenditures as needed 10% Engages in the Rec Well professional internship development curriculum, all staff meetings, divisional committees, and other professional development responsibilities and opportunities. Tasks: Manage current tennis programs and create new and diversified tennis offerings that are high quality, engaging, safe, inclusive, and desired by prospective participants. Maintain daily office hours to assist with administrative duties including answering phone calls and email correspondence, website updates, tennis program tracking and record keeping, and general customer service Assist with the overall management of comprehensive campus recreation softwares, such as InnoSoft Fusion, CourtReserve, and Connect2Concepts. Audit lesson court reservations with payments received and wages paid to instructors. Track, inspect, order, and manage merchandise and equipment inventory regularly. Prepare Nielsen Tennis Stadium and staff for events hosted at Nielsen Tennis Stadium. Provide support to the Assistant Director of Tennis in hiring, training, and supervising 25+ Member Services and Operations staff and 15+ instructors. Other duties as assigned. Institutional Statement on Diversity: Diversity is a source of strength, creativity, and innovation for UW-Madison. We value the contributions of each person and respect the profound ways their identity, culture, background, experience, status, abilities, and opinion enrich the university community. We commit ourselves to the pursuit of excellence in teaching, research, outreach, and diversity as inextricably linked goals. The University of Wisconsin-Madison fulfills its public mission by creating a welcoming and inclusive community for people from every background - people who as students, faculty, and staff serve Wisconsin and the world. For more information on diversity and inclusion on campus, please visit: Diversity and Inclusion Education: Required H.S. Diploma Preferred Bachelor's Degree Achieve or advancing towards Bachelor's degree or higher in a related field. Cumulative undergraduate GPA of at least 2.75 Qualifications: - Demonstrate communication, leadership, and organizational skills. - Ability to think creatively and critically to identify and solve problems. - Customer service experience. - Tennis coaching or playing experience is preferred. - Compliance with all federal, state, campus and divisional youth protection policies including completion of mandatory trainings. - Adult & Pediatric First Aid, CPR, AED certification or ability to attain it within the first 30 days of start date. Work Type: It is anticipated this position requires work be performed in-person, onsite, at a designated campus work location. Appointment Type, Duration: Terminal appointment. This position has the possibility to be extended based on need and/or funding. Salary: $21.50 HOURLY Fixed Additional Information: - Academic year internship is limited-term employment lasting 9 months or 1,040 total hours - Internship employment dates are approximate and will run mid-August 2023 through May 2024 - Intern will be compensated at a rate of $21.50/hour for an average of 30 hours/week - Intern will be allotted time off for university breaks (approximately four weeks unpaid) - Housing, benefits, and health insurance not included University Recreation & Wellbeing: Rec Well is part of Student Affairs at the University of Wisconsin-Madison, led by the vice chancellor for student affairs. Our staff is dedicated to serving students and to helping them succeed in and out of the classroom in areas including health and well-being, identity and inclusion, leadership and engagement, and student advocacy. Student Affairs includes departments led by the dean of students; departments that provide identity-based spaces and leadership resources; the Wisconsin Union; University Health Services; and University Recreation and Wellbeing. About the University of Wisconsin-Madison: Since its founding in 1848, the University of Wisconsin-Madison campus has been a catalyst for the extraordinary. As a public land-grant university and prolific research institution, our students, staff, and faculty members partake in a world-class education and solve real-world problems. With the Wisconsin Idea as our guiding principle, we're not only changing the 936 acres we call home-Badgers are also creating a better future for Wisconsin, the nation, and the world. About the City of Madison: With a population of 255,000, Madison, WI has small town feels and big city amenities. Known for its natural beauty, recreational opportunities, and thriving social scene, Madison boasts impressive numbers. Nestled on an isthmus between 15,000 acres of lakes and an extensive network of 270+ parks and 200+ miles of biking trails. Madison is one of only five platinum-level bike cities, home to 370 restaurants, shops, and exceptional art institutions. The city is consistently recognized as a great place to live: #1 Top 100 Best Places to Live - Livability.com, 2022 #1 Cities with the Best Work-Life Balance - smartasset.com, 2020 #1 Best Hospitals in Wisconsin - U.S. News & World Report, 2020 #2 Best Cities for Bikes - peopleforbikes.org, June 2020 #2 Happiest Cities in America - menshealth.com, December 2020 #2 Best Cities for Millennials - rent.com, September 2020 #2 Best Places for Outdoor Enthusiasts to Live and Work - smartasset.com, October 2020 #4 Fittest City in the U.S. - ACSM American Fitness Index, 2020 #4 Best Places to Live for Quality of Life - US News, 2021 How to Apply: Please click the "Apply Now" button to begin the application process. As part of the application process, you will be required to upload a current resume and a cover letter addressing your work-related experience and qualifications related to this position. Position will remain open until filled. Priority deadline for review is March 31, 2023. Contact: Alec Triggiano alec.triggiano@wisc.edu 608-890-3906 Relay Access (WTRS): 7-1-1. See RELAY_SERVICE for further information. Official Title: Recreation Program Coordinator(AE039) Department(s): A805000-RECREATION & WELLBEING/NTS Employment Class: Temporary Employment Job Number: 273999-CL The University of Wisconsin-Madison is an Equal Opportunity and Affirmative Action Employer. Qualified applicants will receive consideration for employment without regard to, including but not limited to, race, color, religion, sex, sexual orientation, gender identity, national origin, age, pregnancy, disability, or status as a protected veteran and other bases as defined by federal regulations and UW System policies. We promote excellence through diversity and encourage all qualified individuals to apply. If you need to request an accommodation because of a disability, you can find information about how to make a request at the following website: https://employeedisabilities.wisc.edu/disability-accommodation-information-for-applicants/ Employment will require a criminal background check. It will also require you and your references to answer questions regarding sexual violence and sexual harassment. The University of Wisconsin System will not reveal the identities of applicants who request confidentiality in writing, except that the identity of the successful candidate will be released. See Wis. Stat. sec. 19.36(7). The Annual Security and Fire Safety Report contains current campus safety and disciplinary policies, crime statistics for the previous 3 calendar years, and on-campus student housing fire safety policies and fire statistics for the previous 3 calendar years. UW-Madison will provide a paper copy upon request; please contact the University of Wisconsin Police Department .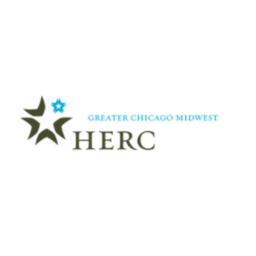 Greater Chicago Midwest HERC
Are you looking for a fulfilling job at a much-admired organization? Welcome to the Greater Chicago Midwest HERC regional website. We provide resources to people seeking higher ed careers in IL, WI and IN.
Launch your job search here and explore employment opportunities at private labs, colleges, and teaching institutions. The Greater Chicago Midwest HERC's job board is geared towards job seekers at all career stages, and includes academic positions as well as staff and administrative openings.
Diversity is critical in today's higher education workforce. The Greater Chicago Midwest HERC prioritizes inclusive hiring and promotes workplace equity. Beyond individual job searches, we offer dual career searches to assist couples in finding jobs within a commutable distance in the Greater Chicago region.
Use our fast and customizable job searches to narrow down your job search based on your field of interest, the type of job you are looking for, and location. We also offer free webinars and blog posts in our Career Advice center to help you find the ideal position.
HERC member institutions in Illinois, Wisconsin, and Indiana are looking to hire employees at all stages of their careers, from higher education newcomers to established professionals in the field. They want to fill positions in lecture halls, laboratories, public relations, and everything in between.
Before you apply, be sure to browse an institution's member profile to verify that they meet your employment needs. Start your job search today for your higher ed career in Illinois, Wisconsin, or Indiana.