Director - Global Liquid Quality - Military Veterans
at Beam Suntory Inc.
Beam Suntory is Crafting the Spirits that Stir the World. Rooted in two centuries of family heritage, Beam Suntory has evolved into the world's third largest leading premium spirits company ... where each employee is treated like family and trusted with legacy. With our greatest assets - our premium spirits and our people - we're driving growth through impactful marketing, innovation and an entrepreneurial spirit. Beam Suntory is a place where you can come Unleash your Spirit by making an impact each and every day.

Director - Global Liquid Quality

The following positionis open in Kentucky , United States .

What makes this a great opportunity?

The role of Director, Global Liquid Quality provides a platform for personal & professional development in a wide range of areas as this role will interact with many cross-functional partners across the organization which allows for potential career growth while supporting the Company's needs. Liquid quality is a key component of our brands, and this role will focus on consistency, improvement & consumer enjoyment.

Role Responsibilities

The Director, Global Liquid Quality will support the broader Global Quality team & Monozukuri, Brand, Culture (MBC) team and reports to the Head of Quality.

Role Responsibilities


Direct leadership of 3+ direct reports, and a broader team of 10+, including technical leadership, goal setting, coaching & personal development.
Develop & maintain a diverse & engaged team of technical experts at multiple levels of experience. Must bring resilient, optimistic leadership for self & team to push through tacit resistance to liquid quality &/or Monozukuri improvements, that this role will need to dive.
Enhance the key strategic pillars of Liquid Quality and align quality priorities within the organization.
Support the strategic build of Monozukuri Brand Culture (MBC) and define the operating model and resource needs to deliver the 2030 vision.
Lead cross-functional workstreams to build and deliver MBC and be the COE (center of excellence) for Liquid Quality Improvements in partnership with Operating Unit (OU) Leads, Distillers, Blenders, and local quality teams
Define and implement procedures in plants to ensure we meet the liquid gold standards in partnership with technical leaders.
Define and implement continuous improvement (Protect the Castle) - Distillation road map for liquid quality assurance & in service of distillation process optimization and standardization.
Provide central governance for adherence to liquid specifications & support new product innovation and process engineering for liquid projects
Ensure analytical services are sufficient, equitable and consistent across all OUs; including assurance of relevant water, raw material, and ingredient quality
Oversee quality assurance support for new distillery expansions or new technology integration.
Lead Cask, Warehouse & Blending liquid quality practices including barrel standards, liquid recovery, filtration and blending process standardization and brand quality across sites.
Lead the development of technical competencies for distillation and blending operations as well as coordination of best practice sharing across master blenders/distillers.
Support liquid quality for non-distilled spirits like RTD's and no/ low alcohol options.
Lead the development and standardization of sensory capabilities related to distillation, blending and maturation,
Assist Global Quality with other projects as assigned. The Director, Global Liquid Quality will be expected to help shape the full scope of the role and responsibilities in coordination with the Head of Quality.
Qualifications & Experience
M.S. or Ph.D in Engineering, Scientific or related fields with specific Quality, Distillation, Maturation &/or Processing experience a strong desire. Preferred with 8+ years of experience, or B.S. degree with 10+ years' experience.
Minimum of 5+ years of direct people management of teams > 5 people.
Proficiency in creating, planning and preforming technical research in highly complex plants and environments.
Strong verbal and written communication skills, including timely self-staring follow-up and commitment to deliverables, and openness to give & receive feedback for improvement - sometimes with difficult external partners.
Ability to think & lead strategically, preform structured analysis of complex data, act ethically, and strong business/financial acumen.
Demonstrated experience working across and up, within the organization, gaining credibility amongst managers, peers and other leadership
Ability to work in a matrix organization as a key part of multiple teams including MBC.
Demonstrated ability to build and maintain a diverse, equitable and inclusive culture within Global Quality & broader Beam Suntory.
Ability to travel globally to partner in project work with internal & external clients, as well as support implementation at Beam Suntory facilities 30% with half local KY operations and Chicago/NYC corporate offices, and balance of other Beam Suntory locations.
At Beam Suntory, people are our number one priority, and we believe our people grow together in diverse and inclusive environments where their unique insights, experiences and backgrounds are valued and respected. Beam Suntory is committed to equal employment opportunity regardless of race, color, ancestry, religion, sex, national origin, sexual orientation, age, citizenship, marital status, disability, gender identity, military veteran status and all other characteristics, attributes or choices protected by law. All recruitment and hiring decisions are based on an applicant's skills and experience.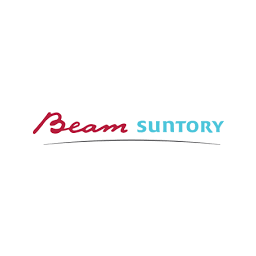 Beam Suntory is Crafting the Spirits that Stir the World. Rooted in two centuries of family heritage, Beam Suntory has evolved into one of the world's leading premium spirits companies where each employee is trusted with a legacy. With our greatest assets – our brands and our people – we're driving growth through impactful marketing, innovation and entrepreneurial spirit.
Come inside and see what we're all about.