Land Project Manager - St. Louis - Military Veterans
at TRC Companies, Inc.
The Program Manager is responsible for managing a program of projects for a client based out of Connecticut. The ideal candidate is regionally located to be able to report into the client offices regularly, the remainder of the time working remote. This role is responsible for implementing project plans, managing project teams, and partnering within TRC to create effective execution plans. This role operates at a higher organizational level, coordinating multiple project managers for a consistent program message across multiple projects. The Land project manager must embrace collaboration and provide strong leadership and management skills consistent with TRC core values. This role reports directly to the Land Director.
Essential Duties and Responsibilities
Communicates directly with the Client Representative and the Director, Field Services to report Land progress outlining problems with possible resolution to pertinent issues impeding project completion.

Create and manage project budgets, manage to budgets, reforecast monthly.

Responsible for managing and overseeing portfolio of projects.

Utilize TRC and client technology to effectively manage projects.

Responsible for consistent messaging to all stakeholders across projects.

Responsible for risk assessment, mitigation, and corrective action plans.

Responsible for the overall project Land activities. Identifies negative trends, problem issues and implements resolution to reduce or eliminate adverse impacts on overall performance. Performs regular risk analysis.

Reviews Land requirements and develops a written Execution Plan for the implementation of the activities needed to meet those requirements.

Assure that all Land personnel are orientated when assigned to the project; this may include planning, schedules, polices, guidelines, procedures, safety, emergency response, and quality assurance.

Assigns tasks to each Land personnel and explains the requirements for documentation of those tasks. Provides document, record, and report forms and explains the proper completion, distribution, and timing for submittal of forms.

Monitors personnel's performance of activities, completion of documentation, personal conduct, and work ethics to identify trends. Evaluates these actions and provides guidance, coaching, motivation, or discipline as necessary to reinforce their role on the project.

Approves all Land personnel time and expenses.

Monitors the overall Land tasks for compliance to project requirements. Identifies changes in work scope, variance in schedule or budgeted costs.

Implements and documents the necessary actions to incorporate work changes and if possible, maintain progress schedules and budgeted costs.

Provide guidance and supervision to all project land staff ensuring project commitments and goals are met, to include survey, title, acquisition, document and administrative staff, non-environmental permitting, and construction support.

Report progress to client in the form of daily, weekly, and monthly status reports.

Release assigned personnel as they complete their duties and responsibilities.

Complete a Personnel Performance Evaluation form on all Land personnel upon completion of their assignment.

Perform complex negotiations and other job responsibilities as assigned.
Preference given to candidates with a Bachelor's degree in an applicable field

Preference given to local candidates

Must have at least 6 years of project management experience

Preference given to candidates with PMP certification
Physical, Environmental, and Mental Requirements
The employee must be able to lift and/or move up to 35 pounds. Employee is expected to use good judgment when lifting or moving office supplies and/or furniture and to seek assistance or wear back support appliances when appropriate

Must be able to walk long distances, over varying terrains, to support land acquisition needs

Specific vision abilities required by this job include close vision, distance vision, color vision, and the ability to adjust focus in use of computer monitor and other manual, task-related functions.

While performing the duties of this job, the employee is required to sit, use hands and fingers, to handle, or feel objects, tools, controls. Reach with hands and arms, hear and talk. The employee is required to stand, walk, stoop, kneel or crouch
Department/Location Specific Requirements and Comments
Ability to travel as dictated by job requirements

This job will requirework both indoors as well as activities performed outdoors in varying climates.

Most activities require work to be performed at field locations, governmental agencies, corporate entities, and client offices. There are frequent interruptions during the workday for impromptu meetings.



TRC offers advancement potential and a competitive compensation and benefits package including a
401(k) plan with company match. For more information, please visit www.trcsolutions.com
TRC is an equal opportunity employer: disability/veteran. We celebrate diversity and are committed to creating an inclusive environment for all employees.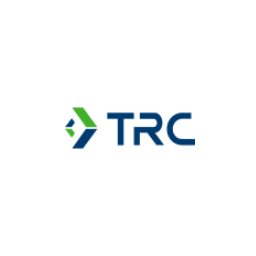 Groundbreaker. Game changer. Innovator. TRC is a global firm providing environmentally focused and digitally powered solutions that address local needs. For more than 50 years, we have set the bar for clients who require consulting, construction, engineering and management services, combining science with the latest technology to devise solutions that stand the test of time. TRC's nearly 6,000 professionals serve a broad range of public and private clients, steering complex projects from conception to completion to help solve the toughest challenges. We break through barriers for our clients and help them follow through for sustainable results. TRC is ranked #20 on ENR's list of the Top 500 Design Firms in the United States. Learn more at TRCcompanies.com and follow us on Twitter, LinkedIn and Facebook.