Document Specialist - St. Louis, MO - Military Veterans
at TRC Companies, Inc.
TRC is a leading, global consulting, engineering and construction management firm that provides environmentally focused and digitally powered solutions to our clients. TRC offers career opportunities across a variety of infrastructure projects providing abstracting and negotiating services, project management, environmental assessments, engineering, and survey services; we are 5,500+ employees strong! Come join TRC, serving in vital roles on important projects that directly impact the energy and infrastructure stability across the USA. TRC is in an aggressive growth cycle and offers more than 400 open job opportunities on any given day. We offer opportunities for advancement, competitive pay, medical benefits, and 401k matching. TRC is focused on helping our clients build a sustainable, diverse future.
Job Description
This position reports to the Lead Document Specialist and/or the Land Manager.
Responsible for database management and document generation as required by the right of way procedure for the project.
Assures that the Land files are kept in accordance with the Land Procedure; oversees all Land administration.
Other duties may be assigned and may vary according to project scope and the right of way procedure for the project.
Reports functionally to the Manager or the Supervisor if the Manager is not part of the project.
Oversees, mentors, and manages the day-to-day operation of the Document Specialist team.
Oversees that all right of way data is being input into the database correctly. In some cases, assist the Document Specialist with inputting data.
Responsible for the accuracy of all right of way data exports and reports generated from the database.
Requests user permissions and promptly removes user permissions when the user leaves the project.
Assists the Manager in producing land acquisition cost totals and forecasts for the project when required.
Produces reports from the database as requested.
Works closely with project personnel and the Land Manager to assess the accuracy, efficiency, and effectiveness of reports.
Assures all tasks follow the approved Project Procedures.
Assembles and maintains right of way tract files according to the approved Project Procedures.
Maintains electronic copies of landowner documents as required by the approved Project Procedures.
Oversees and assists in the preparation of all acquisition packages prior to issuing to Land Agents.
Reviews all executed documents for accuracy.
Reviews payments for easements and damages.
Prepares ownership, survey permission and construction line lists.
Prepares releases and subordinations for mortgages and liens when required by the approved Project Procedures.
Assist in landowner mail outs and tracks registered and certified mail receipts.
Records executed documents in the appropriate county after approval by Manager or Supervisor.
Administers line list reports, survey restrictions reports, and construction restrictions reports.
Reviews completed files for execution by all parties in interest, checks for proper notarizations, assures all supporting forms have been properly executed, transfers all original documentation to office file and sends all required instruments for recording.
Reviews tract files for completeness and compliance with the approved Project Procedures.
Reviews each condemnation file for completeness and transmits to Manager.
Arranges for transfer of hardcopy tract files to client at project completion.
Adhere to project Safety Plan.
Education:
Bachelor's Degree in real property related field preferred, completed training by an authorized real estate company, training courses offered by the IRWA, or paralegal certification is a plus.
Professional Experience:
Skills -- Technical:
Multiple years of experience as a document specialist
Exceptional database, spreadsheet, and document generation experience. Major project experience in a multistate environment preferred. Previous supervisory experience a plus.
High degree of proficiency in PC operation, including spreadsheet and word processing. Experience in database software programs
Ability to demonstrate initiative and assertiveness, the ability to plan and manage work in an efficient manner, and the ability to work well under stress and time pressures.
Must possess competent knowledge and skills in land descriptions and terminology, easements, and a variety of conveyance documents.
Practical experience in the application, modification and adaptation of standards, techniques
Skills -- Communication:
Must be detail oriented and have excellent oral and written communication skills.
Skills -- People:
Commitment to customer satisfaction and the ability to work in team-oriented environment.
Physical, Environmental, and Mental Requirements
The employee must be able to lift and/or move up to 35 pounds.
Employee is expected to use good judgment when lifting or moving office supplies and/or furniture and to seek assistance or wear back support appliances when appropriate.
Specific vision abilities required by this job include close vision, distance vision, color vision, and the ability to adjust focus in use of computer monitor and other manual, task-related functions.
While performing the duties of this job, the employee is required to sit, use hands and fingers, to handle, or feel objects, tools, controls. Reach with hands and arms, hear and talk.
The employee is required to stand, walk, stoop, kneel or crouch.
Department/Location Specific Requirements and Comments
Any other task that may be required during the performance of duties.
Ability to travel as dictated by job requirements.
This job will require most of the work to be performed in a well-lighted, temperature-controlled office setting. Most activities require work to be performed at field locations, governmental
EOE Minorities/Females/Protected Veterans/Disabled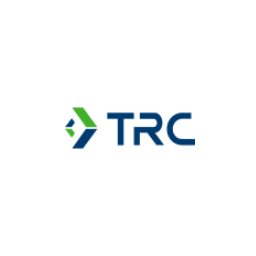 Groundbreaker. Game changer. Innovator. TRC is a global firm providing environmentally focused and digitally powered solutions that address local needs. For more than 50 years, we have set the bar for clients who require consulting, construction, engineering and management services, combining science with the latest technology to devise solutions that stand the test of time. TRC's nearly 6,000 professionals serve a broad range of public and private clients, steering complex projects from conception to completion to help solve the toughest challenges. We break through barriers for our clients and help them follow through for sustainable results. TRC is ranked #20 on ENR's list of the Top 500 Design Firms in the United States. Learn more at TRCcompanies.com and follow us on Twitter, LinkedIn and Facebook.