Summer Pharmacy Intern - Military Veterans
at Walgreens
Summer Pharmacy Intern

Address: 3101 E 10TH ST,GREENVILLE,NC,27858-04203-02453-S
Job ID 1095726BR
Job Type: Full-time

Job Objectives
Learn to provide the best patient experience through assisting the pharmacist and pharmacy team members in accordance with state and federal regulations.
Responsible for using pharmacy systems to obtain patient and drug information and process prescriptions.
Models and delivers a distinctive and delightful customer experience.
Learns and champions pharmacy policy, procedures, and customer service best practices needed to perform as a future pharmacist.

Job Responsibilities/Tasks

Customer Experience

Engages customers and patients by greeting them and offering assistance with products and services. Resolves customer issues and answers questions to ensure a positive customer experience.
Models and shares customer service best practices with all team members to deliver a distinctive and delightful customer experience, including interpersonal habits (e.g., greeting, eye contact, courtesy, etc.) and Walgreens service traits (e.g., offering help proactively, identifying needs, servicing until satisfied, etc.).
Develops strong relationships with customers.
Operations
Learn from store and pharmacy team members, field leadership, team members and customers/patients
Under the supervision by the pharmacist, assist in the practice of pharmacy, in accordance with state, federal, and company policy. Reviews and complies with the Walgreen Co. Pharmacy Code of Conduct.
Performs duties as assigned and supervised by the pharmacist in accordance with Walgreens standard operating procedures for entering, third party processing, filling, and dispensing prescriptions.
Assists pharmacists and other healthcare providers in delivering patient care and services that are within the state scope of practice for pharmacy interns including patient counseling and other health services (i.e. blood pressure, medication therapy management).
Immediately reports prescription errors to pharmacist on duty and adheres to Company policies and procedures in relation to pharmacy errors and the Quality Improvement Program.
Strictly adheres to the Walgreen Co. policy regarding Good Faith Dispensing
Responsible and accountable for registering all related sales on assigned cash register, collects and handles cash as required. Takes customer to OTC aisle when possible to assist in locating products.
Handles telephone calls that do not require personal attention of the pharmacist, including those to physicians.
Assists and supports Pharmacy Department on inventory management activities, such as, ordering, unpacking, checking and storing shipment of pharmaceuticals. Maintains knowledge of Company asset protection techniques, and files claims for warehouse overages (merchandise received, but not billed), shortages (merchandise billed, but not received), order errors or damaged goods involving Rx drugs.
Assists with exterior and interior maintenance by ensuring the Pharmacy Department is stocked with adequate supplies, clean, neat and orderly in condition and appearance.
Complies with all company policies and procedures; maintains respectful relationships with coworkers.
Complete special assignments and other tasks as assigned.
Training and Personal Development
Complete required training
Maintains knowledge and skill in healthcare and pharmacy, including latest news and developments.
Basic Qualifications
Must be enrolled in a school of Pharmacy program.
Must be fluent in reading, writing, and speaking English. (Except in Puerto Rico).
Requires willingness to work flexible schedule, including evening and weekend hours.
Preferred Qualifications
Prefer six months of experience in a retail environment.
Prefer to have prior work experience with Walgreens.
Prefer good math skills so you can fill prescriptions accurately, including counting, measuring and weighing me
The following information is applicable for San Francisco, CA applicants: Pursuant to the San Francisco Fair Chance Ordinance, we will consider for employment qualified applicants with arrest and conviction records.
An Equal Opportunity Employer, including disability/veterans.
To see the salary range for this position please click here: . If you are applying on a job board orunable to click on the link, please copy and paste this URL into your browser https://jobs.walgreens.com/en/payphi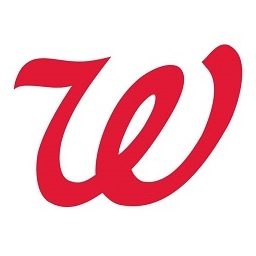 LIFE AT WALGREENS
No matter where you are, life at Walgreens is driven by a culture of helping others. From our store aisles and warehouses to our HQ and technology hub, there's a spirit of excitement and innovation everywhere you look. A career at Walgreens means joining a company that's been dedicated to our customers and the communities we serve for over 120 years. 
RED, WHITE, AND BLUE ARE OUR COLORS TOO!
We've made a big commitment to hiring veterans for our team. But this is more than just a pledge. We're backing it up with the kinds of things you need to successfully transition into the next stage of your career – like training, educational opportunities and support. After all, we're counting on you to help the thousands of people we serve in our communities. So, you can count on us every step of the way.
HERO PROGRAM
Our HERO Program (Helping Veterans with Educational and Retail Opportunities) – created specifically for those who have served – can set you on a path to store management. Whether you join our team as a shift lead, emerging store manager, pharmacy operations manager or store manager unassigned, you'll get the tools and support to succeed, including on-the-job training, mentorship, Walgreens University courses and instructor-led workshops.
GET YOUR BACHELORS DEGREE, AND REACH YOUR EDUCATIONAL GOALS 
As a veteran in our HERO program, you can earn your bachelor's degree through our educational partner, Southern New Hampshire University (SNHU). SNHU is approved for VA educational benefits and accepts transfer credits from prior education and your military training. You'll even get exclusive tuition savings and you can work toward your degree in flexible eight-week terms with support from a dedicated team of advisors with experience in every branch of the military.