Cyber Adversary/ Insider Threat Analyst - Military Veterans
at General Dynamics
Responsibilities for this Position
Location: USA VA Falls Church - 3170 Fairview Park Drive (VAC466)
Full Part/Time: Full time
Job Req: RQ137884

Type of Requisition:
Regular

Clearance Level Must Currently Possess:
Secret

Clearance Level Must Be Able to Obtain:
Secret

Public Trust/Other Required:

Job Family:
Information Security

Job Qualifications:

Skills:
Cyber Threat Hunting, Insider Threat, Security Clearances
Certifications:
CompTIA - Security+ - CompTIA
Experience:
7 + years of related experience
US Citizenship Required:

Job Description:

Cyber Adversary/Insider Threat Hunter

GDIT has an opening for a CND Analyst - SOC position supporting the Army National Guard (ARNG) in Falls Church/Arlington, VA. Cyber Adversary/Insider Threat Hunter. This is an IT Service Management contract in support of the operation, modernization, expansion, and further evolution of the ARNG's global Information Technology (IT) services including networking, compute, storage, infrastructure, applications, hosting, and program management services. The GECOS program supports the ARNG enterprise IT infrastructure, its Wide Area Network (WAN), authentication and directory services, cybersecurity, application hosting, and associated services. GECOS uses ITIL best practices framework as the basis for IT Service Management (ITSM) model.

The Cyber Adversary/Insider Threat Hunter will:

Conduct proactive hunts through enterprise networks, endpoints, or datasets to detect malicious, suspicious, or risky activities that have evaded detection by existing tools.
knowledge of TCP/IP networking, and network services such as DNS, SMTP, DHCP, etc.
understanding of attacker tradecraft associated with email, app-based, cloud threats and the ability to apply defensive tactics to protect against threats.
knowledge of operating system internals, OS security mitigations, understanding of Security challenges in Windows, Linux, Mac, Android & iOS platforms
Ability to learn how to perform deep analysis of captured malicious code (e.g., malware forensics).
Some skill in analyzing anomalous code as malicious or benign.
Incorporate agile, threat intelligence-driven or hypothesis-based threat hunting, and the MITRE ATT&CK framework to identify and prioritize development of missing or ineffective detection capabilities to detect, prevent, and respond to cyber events originating from threat actors.
Knowledge of system and application security threats and vulnerabilities (e.g., buffer overflow, mobile code, cross-site scripting, Procedural Language/Structured Query Language [PL/SQL] and injections, race conditions, covert channel, replay, return-oriented attacks, malicious code).
Supporting detection and analysis of the full spectrum of insider threats facing ARNG
Evaluate risks directed towards ARNGs technologies and workforce
Build concise, meaningful, and actionable assessments and briefings for other analyst, investigators, and key decision makers
Use analytics to pinpoint and prioritize threats found amongst large amounts of sensitive data from disparate data sources.
Focus on effectively identifying and implementing improvements to detection capabilities as well as existing mission workflows
Mission success or failure produces a lasting, strategic effect on ARNG, the United States, and its close allies
QUALIFICATIONS: Required Skills and Experience:
Minimum 7 years cybersecurity experience and at least 3 years of Cyber Threat Hunt experience
Ability to detect and report on malicious and inadvertent Insider Threats
Possess the appropriate baseline certifications to achieve DoD 8570.01-M Information Assurance Technical (IAT) Level II
Possess the appropriate DoD 8570.01M CSSP Analyst, Infrastructure, or Incident Responder certification
An active SECRET DoD clearance
Desired Skills, Certifications, and/or Experience:
Automating Indicator Sharing/STIX-TAXII
GIAC Certification
Elastic, Logstash, & Kibana (ELK) for anomaly detection
Splunk User Behavior Analytics
Splunk Enterprise Security, Google Chronicle, Q-Radar, or ArcSight analysis
Ability to write custom scripts in Python, Bash, PowerShell to interact with existing or future ARNG DCO tools to aid in detection of anomalous network intrusions and/or Insider Threats
AESS, ACAS, Palo Alto NGFW
Deep Packet Capture Analysis
Forcepoint
THIS POSITION ALLOWS UP TO 2 DAYS A WEEK REMOTE WORK
#GECOS #GDITPriority #GDITArmy
Scheduled Weekly Hours:
40
Travel Required:
Less than 10%
Telecommuting Options:
Hybrid
Work Location:
USA VA Falls Church
Additional Work Locations:
COVID-19 Vaccination: GDIT does not have a vaccination mandate applicable to all employees. To protect the health and safety of its employees and to comply with customer requirements, however, GDIT may require employees in certain positions to be fully vaccinated against COVID-19. Vaccination requirements will depend on the status of the federal contractor mandate and customer site requirements.
We are GDIT. The people supporting some of the most complex government, defense, and intelligence projects across the country. We deliver. Bringing the expertise needed to understand and advance critical missions. We transform. Shifting the ways clients invest in, integrate, and innovate technology solutions. We ensure today is safe and tomorrow is smarter. We are there. On the ground, beside our clients, in the lab, and everywhere in between. Offering the technology transformations, strategy, and mission services needed to get the job done.
GDIT is an Equal Opportunity/Affirmative Action employer. All qualified applicants will receive consideration for employment without regard to race, color, religion, sex, sexual orientation, gender identity, national origin, disability, or veteran status, or any other protected class.
PI203393371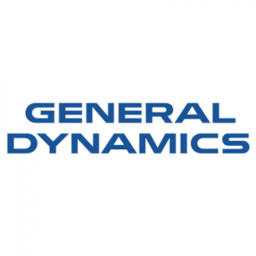 General Dynamics is a global aerospace and defense company.
Our portfolio spans the realm of the world's most technologically advanced business jets, wheeled combat vehicles, command and control systems and nuclear submarines. We offer these through our five business groups: Aerospace, Combat Systems, Information Technology, Mission Systems and Marine Systems.
General Dynamics employs thousands of people across the globe, with locations in more than 45 countries. We rely on the skills of our employees and their knowledge of customer requirements to deliver best-in-class products and services.
Who We Are Looking For 
General Dynamics is seeking military veterans and military spouses across the country who bring a deeply rooted skillset that includes team-oriented approaches to problem-solving, demonstrations of leadership and an overall commitment to the mission of the organization.  We recognize the knowledge and skills gained during your military experience are invaluable to the success of a team. We're proud of the thousands of veterans and military professionals who have chosen to apply their leadership, teamwork and problem-solving skills to a career at General Dynamics and to continue supporting the mission of those serving today.
Should I Apply?
At General Dynamics, our employees are the heart of our company. We rely on their dedication to excellence and their intimate knowledge of customer requirements to meet the needs of customers around the globe, day in and day out. Our employees' unique blend of skill, innovation and agility drives our continued success, and we take our responsibility to them seriously. If you are a military veteran or military spouse ready to advance your career, view our available career opportunities to the right for more information and to apply today!
What Happens After I Apply?
Once you click 'Apply Now' on a General Dynamics posting, you will be re-directed to fill out an application on General Dynamics career page.  In order to be considered for next steps, please complete the application on General Dynamics career page and make sure you have an updated resume uploaded to your RecruitMilitary profile.  Once General Dynamics reviews your resume and profile, a recruiter will reach out to provide you with more information and to schedule you for an interview.
How to Win An Interview
1.     Review the job description for the specific position you are applying for.
2.     Review the company website. Know their mission and values. What do they do? What are their products?
3.     Prepare a few questions to ask on your interview.
4.     Prepare to discuss your military or civilian background and how it relates to the position. 
5.     Check out the RecruitMilitary Resources tab for resume guidance, interview prep and more!