Protective Security Officer - Ft. Wayne, IN - Military Veterans
at Constellis
SUMMARY:
You will be a part of one of the largest elite security companies in the world, providing safety for Federal property, staff, and visitors.
COMPENSATION:
Pay Rates: $25.26 - $27.43 per hour, depending on location.

Health and Welfare: $4.41 per hour, may receive as cash-in-lieu.

Retirement Allowance (401(k) Savings Plan: $1.55 per hour.
RESPONSIBILITIES:
Protect personnel and property in a professional manner

Meet and deal tactfully and politely with public and visitors

Effectively and efficiently screen and process visitors

Identify, report, delay or detain persons who violate rules and regulations

Conduct internal and external roving foot patrols

Traffic control

Ability to maintain excellent detection rate on x ray machine

Detect and respond to alarms and emergencies

Secure entrances and exits during emergencies

Control keys and lock combinations

Communicate and remain accessible via two-way radio or company issued cellular phone

Understand and comply with all requirements defined within company documents to include post orders, plans, policies, procedures.

Observe and report all offenses/incidents

Complete all reports and paperwork as required

Provide first aid, CPR, and assist during emergencies as necessary.

Must be able to wear protective body armor as a part of the duty uniform.

Maintain mandated training requirements in accordance with company guidance.

Maintain physical fitness, agility requirements, and weapons qualifications.

Ensure safety requirements compliance and safe work practices.

Support safety programs Participate in Quality and Process Improvement programs.

Perform other duties as assigned.

Regular, in-person attendance is required.
QUALIFICATIONS:
Must be a United States citizen; or Lawful permanent Resident who is currently a member of, or who possess a verifiable honorable discharge from, any component of the United States Armed Forces

Must have been issued a social security card

Must have verifiable documentation of a least one experience level and at least one educational level or any reasonable combination listed below:
A minimum of two (2) years of security (armed) or one (1) year of law enforcement experience in a full-duty status with a full-service police department in a municipality, state, or federal law enforcement department within the US, and have resigned or retired in good standing; or

A minimum of two (2) years of honorable service as a member of any US Armed Forces (Army, Air Force, Navy, Marines, Coast Guard) component
Received a High School Diploma from an accredited learning institution recognized by the U.S. Department of Education or as identified on a DD 214.

(Note: High School Diplomas from countries outside of the United States must be translated in English and certified by a Notary or an individual who is authorized to notarize documents. The document must be an original copy

)
Must fluently speak, read, comprehend, and compose coherent written reports in English.

Must be a minimum of 21 Years of age.

Must be able to pass a drug screen, physical and fitness examinations, background screening and the Protective Security Officer Training course
BENEFITS:
401K

Medical, Dental, Vision, Life Insurance, Short/Long Term Disability (Much More)

13 paid holidays

Sick Leave (Starting up to 72 hours per contract year)

Vacation (Starting up to 80 hours per anniversary year)
WORKING CONDITIONS:
Inside and outside work required.  In-State travel may be required.
PHYSICAL REQUIREMENTS:
Walking, standing, sitting, and stooping, up to 12 hours per day, either indoors or outdoors, during daytime or nighttime. Outdoor posts may require an individual to withstand heat, humidity, cold, and/or inclement weather (e.g., snow, sleet, rain, hail, wind).  Occasional running, lifting heavy weights, moving heavy objects, climbing stairs (e.g., in responding to emergencies, ensuring timely and complete facility evacuations, giving pursuit, etc.).
Equal Opportunity Employer
Race/Color/Sex/Sexual Orientation/Gender Identity/Disability/Vet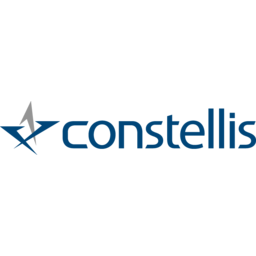 About Us
Constellis is a family of companies that delivers complementary mission support, integrated security, tactical training and advisory solutions to governments, multinational corporations and international organizations working in challenging environments worldwide.
Our portfolio of companies comprises ACADEMI, Edinburgh International, International Development Solutions, National Strategic Protective Services, Strategic Social, Tidewater Global Services and Triple Canopy. Each entity operates independently, maintains its own brand and implements a distinct business strategy.
We employ thousands of the industry's most experienced and best-trained employees, most of whom are military veterans. Headquartered in the United States within the greater Washington, D.C. area, Constellis represents client interests in Africa, Asia, the Americas, Europe and the Middle East.
How We Do Business
At Constellis, we share an ethical approach to business and remain steadfast to our core values of integrity, dignity, excellence and teamwork. Committed to the highest standards of compliance, quality and accountability, we are a trusted partner to our employees, their families, the communities in which we operate, and the clients that we serve.
All our companies abide by an exacting code of ethics, have established records in quality performance and maintain award-winning legal and compliance departments.
Constellis supports a number of global initiatives including the International Code of Conduct for Private Security Companies, the United Nations Global Compact and Voluntary Principles on Security and Human Rights.