POSTDOCTORAL SCHOLAR | University of Iowa - Military Veterans
at HERC - Central Midwest
Postdoctoral Associates in Physiologic Pulmonary Imaging With Engineering or Epidemiological Backgrounds Overview: Postdoctoral Associate Physiologic Pulmonary Imaging: Salary commensurate. A doctoral degree is required. Two positions are open. Applicants should have a strong background in quantitative medical imaging and: 1) image processing of the cardiopulmonary system or 2) a strong epidemiological background allowing them to utilize the output of quantitative imaging methods for the evaluation of lung disease. Challenging projects relate to the over-all goal of using multi-spectral dual energy CT and hyperpolarized xenon MR imaging for a comprehensive evaluation of lung structure and function. The candidate will participate in an integrated set of projects aimed at developing a model of the normal human lung against which individuals can be compared to identify and evaluate early pathologic processes. Challenging aspects include image segmentation of the lung, lobes, airways, and vascular tree; extending our tissue characterization software to include 3D anatomic features as well as features representing regional function; developing and testing methods for regional blood flow and ventilation; and utilizing output of quantitative image analysis methods together with subject demographic data to identify novel disease phenotypes. The candidates will work within a highly multi-disciplinary team of physicians, physiologists, electrical and biomedical engineers and computer scientists and have available dedicated state-of-the-art computing and imaging facilities. A specific project involves the use of imaging to follow the changes in lung structure and function through a smoking cessation program. There are two positions available: one with a stronger engineering development focus and a second with a stronger focus on the use of the imaging and associated subject demographics to establish disease phenotypes. Send resume to: Eric Hoffman, Ph.D., Radiology, University of Iowa, 200 Hawkins Drive, Iowa City, Iowa, 52242 319/356-1381. Key Areas of Responsibility Experiments, Simulation, Modeling or Theoretical Investigation: Identify and define problems, solutions to which can be approached through a scientific research process. Specific examples include the measurement of perfused blood volume heterogeneity defined by dual energy computed tomography, harmonization of the signal across scanners, and the correlation of regional signals with associated other metrics including presence of inflammation, small airways disease and more. Design and execute experiments Work independently on basic research tasks with oversight by Faculty or Principal Investigator (PI). Contribute to documentation of equipment and procedures. Data/Research Analysis and Evaluation Collect and perform statistical data analysis. Evaluate data to establish relevance to the problem or problems being investigated. Perform basic data analysis techniques. Compare results of scientific investigations to previously published work. Dissemination of research results Prepare research results for publication in reports, papers, journals, books, grants and other media. Present results in in departmental seminars and professional meetings.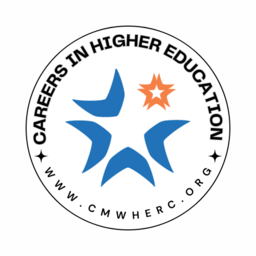 The Central Midwest Higher Education Recruitment Consortium (CMW-HERC) is part of a national nonprofit network of higher education and affiliated employers, committed to institutional collaboration, creating diverse workplaces, and assisting dual career couples. Our region covers the States of Iowa, Nebraska & Western Illinois.
Searching for a job in higher education?
We offer opportunities for everyone; teachers and researchers, health care professionals, skilled tradespeople, and many, many more, in an environment that values the unique experiences and perspectives each of us bring.
Set up your job seeker account today at: http://www.hercjobs.org