Camp Counselor - Military Veterans
at ClubCorp
At ClubCorp, work feels like play, as you build relationships with your team and meet Members from all different backgrounds. Every time you step foot in your Club, you can create magic moments and enrich lives. So, join us and be a part of a fun, fast-paced, high-impact group of talented people. We are passionate about bringing people together and about bringing out the very best in life.
JOB SUMMARY 
Summer Camp counselor/ Camp counselor are responsible for ensuring the safety of the children. Responsible for being courteous and exercising tact and diplomacy when dealing with the public. Must be familiar with approved methods of dealing with problem behaviors of young children. Responsible for asserting leadership abilities in the event of the Supervisor's absence. Responsible for maintaining cooperative and harmonious relationships with other counselors, showing professionalism, independence and willingness to learn on the job.
DAY-TO-DAY
Responsible for the safety of children and provide constant supervision; to include keeping children hydrated and sun-screened when outdoors.

Must be able to communicate with parents and inform them of any important information about their children.

 

Always being courteous and exercise tact and diplomacy when dealing with the Members/Parents.

Accompany and supervise children while in lessons (golf, tennis, etc.).

Familiar with different childcare methods and understanding best way to solve any behavior issues.

 
ABOUT YOU
Must be able to lift children weighing 20 or more pounds.

Perform the duty of monitoring attendance and actively participating with children.

Must be minimum 17 yrs. of age.

Camp experience a plus.

Have a friendly, calm demeanor is preferred.
Have more questions? Check out our ClubCorp Jobs website to get more details about ClubLife, the Employee Experience, Company Benefits, and Our Culture.
Be a part of our Social Network: ClubCorp LinkedIn or ClubCorp Instagram. 
ClubCorp is an Equal Employment Opportunity Employer / ClubCorp participates in E-Verify. This job post is intended to describe the general requirements for the position. It is not a complete statement of duties, responsibilities, or requirements. Other duties not listed here may be assigned as necessary to ensure the proper operation of the Club.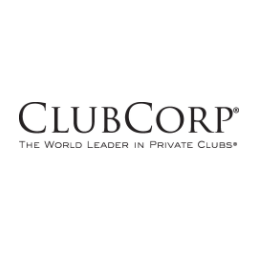 Since its founding in 1957, Dallas-based ClubCorp has operated with the central purpose of Building Relationships and Enriching Lives®. ClubCorp is a leading owner-operator of private golf and country clubs and private business clubs in North America. ClubCorp owns or operates a portfolio of over 200 golf and country clubs, business clubs, sports clubs, and alumni clubs in 28 states, the District of Columbia and two foreign countries that serve over 430,000 members, with approximately 20,000 peak-season employees. ClubCorp properties include: Firestone Country Club (Akron, Ohio); Mission Hills Country Club (Rancho Mirage, California); The Woodlands Country Club (The Woodlands, Texas); Capital Club Beijing; and The Metropolitan (Chicago, Illinois).