Admissions Counselor and Recruiter - Military Veterans
at San Jose State University
Job Summary
The Admissions Counselor and Recruiter performs duties under general supervision of the Associate Director and also receives work lead direction from the Lead Admissions Counselor and Recruitment Programs Coordinator. The Admissions Counselor and Recruiter performs complex student services professional work within a centralized admissions environment to determine a student applicant's admissibility to the university by following CSU regulations, policies and procedures. Working independently, the incumbent is primarily responsible for complex tasks regarding all processes related to admissions counseling, recruiting, evaluations, and verification. The objective in all interactions is to provide information regarding policies and procedures, to suggest actions that will resolve issues, and to establish cordial and collegial relationships with high school and community college partners, their student populations, and those contacting the Office of Undergraduate Admissions and Outreach.
Key Responsibilities
Applies CSU policies and procedures as expressed in applicable Chancellor's Office executive orders as well as SJSU's academic policies and procedures to individual situations
Interprets and explains policies to staff members and provides clarification on policies and procedures to other SJSU offices and representatives from other colleges and institutions
Provides routine advice and counsel to prospective students and their families on general CSU and SJSU specific admissions requirements and other transitional programs including the Educational Opportunity Program (EOP)
Assists with domestic and international advising and recruitment to prospective students
Conducts in-depth 1:1 meetings both in person and virtually to assess students' needs, goals, major choices, and preparedness for university level work
Creates and presents information on CSU application, admissions and Next Steps to prospective and/or admitted students, counselors and organizations to ensure proper compliance
Assists with coordinating the liaison relationships between the SJSU Colleges and the Admissions Counseling staff by organizing meetings for the purpose of having Colleges present information to the Admissions Counselors/Advisors to use in the marketing of various academic programs
Maintains high school and counselor caseload for local Santa Clara County and surrounding areas of the Greater Bay Area and high schools outside the local region as needed
Coordinates pre-approved recruitment activities off and on campus (and virtual offerings) to develop and maintain collaborative programs involving high school students, faculty, and staff
Participates in designing and conducting SJSU admissions presentations and various workshops such as the Cal State Apply workshops, as needed or requested by the manger
Collaborates with the manager of Student Outreach and Recruitment regarding the admissions application cycle and updating web screens/pages. Verifies/assesses documents for First Time Freshman admission determinations
Implements business processes for each application cycle and relays appropriate feedback on processes to appropriately meet demands and specified timelines, including, but not limited to: acting as primary role with admission determination processing for First Time Freshman
Knowledge, Skills & Abilities
Knowledge of methods, procedures, practices and activities of the program area; English grammar, business writing, punctuation, spelling and arithmetic
Excellent oral and written communication skills
Excellent customer service and public relations skills
Ability to maintain confidentiality and appropriately handle sensitive information and communications with students, parents, employees and external agencies
Ability to interpret and apply program rules and regulations
Ability to reason logically; ability to collect, compile, analyze, and evaluate data and make verbal or written presentations based on the data
Ability to use professional judgment to review and assess admissions requirements and documents
Ability to advise potential students, parents, high school and community college staff individually and in group settings
Knowledge of technology and software applications such as: word processing, spreadsheet, database management, and communication tools
Ability to learn student administration PeopleSoft, Filemaker, OnBase etc. programs
Ability to learn, implement and adapt to new virtual platforms for recruitment, college fairs, outreach and yield purposes
Ability to perform accurately in a detail-oriented environment
Ability to plan and execute multiple work priorities, organize and plan work and projects
Ability to advise potential students, parents, high school and community college staff individually and in group settings
Required Qualifications
Equivalent to graduation from a four (4) year college or university in one of the behavioral sciences, public or business administration or a job‑related field
Two (2) years of professional experience in one of the student services program areas or in a related field. A master's degree in a job‑related field may be substituted for one year of professional experience
Preferred Qualifications
Bachelor's Degree
Experience working in a higher education enrollment services environment, preferably in admissions, records, and/or evaluations
Experience analyzing and interpreting college/high school transcripts, documents, process requirements and university policies regarding admissions and enrollment
Experience with PeopleSoft, and customer service based technology systems
Excellent written communication skills
Experience in communicating admissions and or student services policies and procedures to community college, university, or high school constituents
Compensation
Classification: Student Services Professional II
Anticipated Hiring Range: $4,610/month - $4,660/month
CSU Salary Range: $4,610/month - $6,556/month

San José State University offers employees a comprehensive benefits package typically worth 30-35% of your base salary. For more information on programs available, please see the Employee Benefits Summary.
Application Procedure
Click Apply Now to complete the SJSU Online Employment Application and attach the following documents:
Resume
Letter of Interest
All applicants must apply within the specified application period: November 30, 2022 through December 14, 2022. This position is open until filled; however, applications received after screening has begun will be considered at the discretion of the university.
Contact Information
University Personnel
jobs@sjsu.edu
408-924-2252
CSU Vaccination Policy
The CSU requires faculty, staff, and students who are accessing campus facilities to be fully vaccinated against the COVID-19 virus (including all booster doses of an approved vaccine for which an individual is eligible per current CDC recommendations) or declare a medical or religious exemption from doing so. As a condition of employment, any candidates advanced in a currently open search process should be prepared to comply with this requirement as well as with other safety measures established on the campus. The system wide policy can be found at https://calstate.policystat.com/policy/9779821/latest/ and questions may be sent to jobs@sjsu.edu.
Additional Information
Satisfactory completion of a background check (including a criminal records check) is required for employment. SJSU will issue a contingent offer of employment to the selected candidate, which may be rescinded if the background check reveals disqualifying information, and/or it is discovered that the candidate knowingly withheld or falsified information. Failure to satisfactorily complete the background check may affect the continued employment of a current CSU employee who was offered the position on a contingent basis.

The standard background check includes: criminal check, employment and education verification. Depending on the position, a motor vehicle and/or credit check may be required. All background checks are conducted through the university's third party vendor, Accurate Background. Some positions may also require fingerprinting. SJSU will pay all costs associated with this procedure. Evidence of required degree(s) or certification(s) will be required at time of hire.

SJSU IS NOT A SPONSORING AGENCY FOR STAFF OR MANAGEMENT POSITIONS. (e.g. H1-B VISAS)

All San José State University employees are considered mandated reporters under the California Child Abuse and Neglect Reporting Act and are required to comply with the requirements set forth in CSU Executive Order 1083 as a condition of employment. Incumbent is also required to promptly report any knowledge of a possible Title IX related incident to the Title IX Office or report any discrimination, harassment, and/or retaliation to the Office of Equal Opportunity.
Jeanne Clery Disclosure of Campus Security Policy and Crime Statistics Act and Campus Housing Fire Safety Notification:
Pursuant to the Jeanne Clery Disclosure of Campus Security Policy and Campus Crime Statistics Act, the Annual Security Report (ASR) is also now available for viewing at https://www.sjsu.edu/clery/docs/SJSU-Annual-Security-Report.pdf. The ASR contains the current security and safety-related policy statements, emergency preparedness and evacuation information, crime prevention and Sexual Assault prevention information, and information about drug and alcohol prevention programming. The ASR also contains statistics of Clery crimes for San José State University locations for the three most recent calendar years. A paper copy of the ASR is available upon request by contacting the Office of the Clery Director by phone at 408-924-1501 or by email at clerycompliance@sjsu.edu.
Pursuant to the Higher Education Opportunity Act, the Annual Fire Safety Report (AFSR) is also available for viewing at https://www.sjsu.edu/clery/docs/SJSU-Annual-Fire-Safety-Report.pdf. The purpose of this report is to disclose statistics for fires that occurred within SJSU on-campus housing facilities for the three most recent calendar years, and to distribute fire safety policies and procedures intended to promote safety on Campus. A paper copy of the AFSR is available upon request by contacting the Housing Office by phone at 408-795-5600 or by email at uhs-frontdesk@sjsu.edu.
Equal Employment Statement
San José State University (SJSU) is an Equal Opportunity/Affirmative Action employer committed to nondiscrimination on the basis of age, ancestry, citizenship status, color, creed, disability, ethnicity, gender, genetic information, marital status, medical condition, national origin, race, religion or lack thereof, sex, sexual orientation, transgender, or protected veteran status consistent with applicable federal and state laws. This policy applies to all SJSU students, faculty and staff programs and activities. Title IX of the Education Amendments of 1972, and certain other federal and state laws, prohibit discrimination on the basis of sex in all education programs and activities operated by the university (both on and off campus).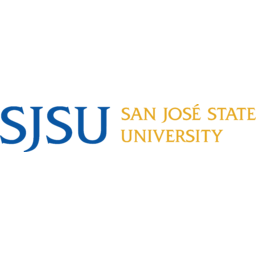 San Jose State is conveniently located on 154 acres in downtown San José, midway between San Francisco and the Monterey/Carmel area at the sunny southern end of San Francisco Bay, and is easily accessible from area freeways.
From its beginnings as a normal school that trained teachers for the developing frontier, SJSU has matured into a metropolitan university offering more than 134 bachelor's and master's degrees with 110 concentrations.