Armed Special Police Officer - Military Veterans
at Constellis
POSITION SUMMARY 
We are currently hiring Armed Special Police Officers to work at the Court Services and Supervision Offenders Agency located in Washington DC. Various full-time shifts are available for those who possess a minimum of three years of Law Enforcement or Corrections experience and looking to become part of a team that allows growth.
RESPONSIBILITIES:
Conduct security screening (to include screening with magnetometers, hand wands, x-ray machines, and hand searches of property where x-ray machines are not employed)

Patrol areas inside and outside the CSOSA locations

Maintain fixed, stationary positions at the entrances to CSOSA facilities and other designated areas in order to prevent unauthorized entrance

Serve as a personal escort for designated personnel and visitors, which may include, but not be limited to, escorting from one room to another, one floor to another, from the facility to the parking areas

Responsible for the detection and detainment of any person or persons attempting to gain unauthorized access to the property

Monitor and operate building fire alarm and intrusion detection systems and other protection devices or building equipment
QUALIFICATIONS:
You are a U.S. Citizen and at least 21 years of age.
You have a H.S. diploma or GED.
You must have at least 3 calendar years of verifiable law enforcement, or corrections professional experience and/or its military equivalency
BENEFITS
Constellis offers a comprehensive, total rewards package that includes competitive compensation and a flexible benefits package that reflect its commitment to creating a diverse and supportive workplace.
Medical, Vision & Dental Insurance

Paid Time-Off Program & Company Paid Holidays

401(k) Retirement Plan

Insurance: Basic Life & Supplemental Life

Health & Dependent Care Flexible Spending Accounts

Short-Term & Long-Term Disability

Personal Development & Learning Opportunities

On-the-job Training, Skills Development & Certifications

Employee Referral Program

Corporate Sponsored Events & Community Outreach
PHYSICAL REQUIREMENTS
May be required to lift and carry awkward items weighing up to 25 lbs. Requires intermittent standing, walking, sitting, squatting, stretching and bending throughout the workday.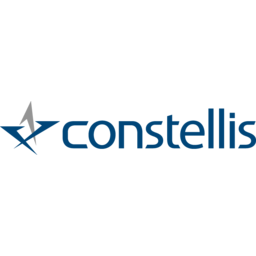 About Us
Constellis is a family of companies that delivers complementary mission support, integrated security, tactical training and advisory solutions to governments, multinational corporations and international organizations working in challenging environments worldwide.
Our portfolio of companies comprises ACADEMI, Edinburgh International, International Development Solutions, National Strategic Protective Services, Strategic Social, Tidewater Global Services and Triple Canopy. Each entity operates independently, maintains its own brand and implements a distinct business strategy.
We employ thousands of the industry's most experienced and best-trained employees, most of whom are military veterans. Headquartered in the United States within the greater Washington, D.C. area, Constellis represents client interests in Africa, Asia, the Americas, Europe and the Middle East.
How We Do Business
At Constellis, we share an ethical approach to business and remain steadfast to our core values of integrity, dignity, excellence and teamwork. Committed to the highest standards of compliance, quality and accountability, we are a trusted partner to our employees, their families, the communities in which we operate, and the clients that we serve.
All our companies abide by an exacting code of ethics, have established records in quality performance and maintain award-winning legal and compliance departments.
Constellis supports a number of global initiatives including the International Code of Conduct for Private Security Companies, the United Nations Global Compact and Voluntary Principles on Security and Human Rights.