Product Owner-Senior Business Analyst Digital Commerce(Hybrid/Chicago) - Military Veterans
at Walgreens
Product Owner-Senior Business Analyst Digital Commerce(Hybrid/Chicago)

Address: 433 W VAN BUREN STREET,CHICAGO,IL,60607-00433-04579-2
Job ID 1003454BR

Job Summary:

The Senior Analyst applies business knowledge and facilitative expertise to gather and create functional requirements and use cases to meet business initiatives. This individual analyzes business and user needs, documents requirements, and translates into solutions. This role also performs as the link between business users, Consumer Experience and Technology.

Job Responsibilities:
Plans and directs the analysis and gathering of functional requirements used in the design (e.g. use cases and process flows) of based on business requirements documents. Analyzes business and functional requirements to ensure that all requirements have been discovered and addressed. Works with cross functional teams to create uses case in conjunction with mobile product solutions.
Schedules and conducts requirements gathering sessions and helps to coordinate the review and signoff of deliverables. Provides status reports and contributes to work plan updates.
Provides expertise through the interpretation, synthesis and translation of business requirements throughout the development lifecycle. Provides expertise across Mobile Products area. Recommends ideas to solve business unit issues and add value and streamline processes which in effect contribute to the overall business unit's strategy. Supports existing functionality and systems which require maintenance and support.
Acts as liaison with IT, Consumer Experience and business groups to facilitate necessary discussions.
Serves as testing liaison with the Quality Assurance area to support the testing efforts by data analysis and validation from functional tests. Assists in development of User Acceptance Test scripts and works with the business users to conduct UAT.
Contributes and assists in the origination of training and communication documentation. Conducts training on new features and enhancements as needed
Attends training and educational opportunities to continue employee growth and advancement.
Gathers client, user and consultant feedback and analyzes data and proposes actionable items based on information.
Leads, organizes and finalizes review sessions. Obtains sign-off of requirements documents and design with business clients, legal and privacy office. Conducts demonstrations prior to and following implementation to ensure that the requestors and stakeholders' needs are fully addressed and will be fulfilled by the completion of this initiative.
An Equal Opportunity Employer, including disability/veterans
About Walgreens Boots Alliance
Walgreens Boots Alliance (Nasdaq: WBA) is a global leader in retail pharmacy, impacting millions of lives every day through dispensing medicines, and providing accessible, high-quality care. With more than 170 years of trusted healthcare heritage and innovation in community pharmacy, the company is meeting customers' and patients' needs through its convenient retail locations, digital platforms and health and beauty products.
Including equity method investments, WBA has a presence in more than 25 countries, employs more than 450,000 people and has more than 21,000 stores.
WBA's purpose is to help people across the world lead healthier and happier lives. The company is proud of its contributions to healthy communities, a healthy planet, an inclusive workplace and a sustainable marketplace. WBA is a participant of the United Nations Global Compact and adheres to its principles-based approach to responsible business.
WBA is included in FORTUNE's 2021 list of the World's Most Admired Companies*. This is the 28th consecutive year that WBA or its predecessor company, Walgreen Co., has been named to the list.
More company information is available at .
Basic Qualifications
Bachelor's degree and at least 3 years of experience with business analysis and/or reporting data OR a High School Diploma / GED and at least 6 years of experience with business analysis and reporting data
At least 3 years of experience analyzing and reporting data in order to identify issues, trends, or exceptions to drive improvement of results
Experience identifying operational issues and recommending and implementing strategies to resolve problems.
Experience building and maintaining relationships within a team.
Experience gathering/collecting business requirements, such as product search / browse, registration, and checkout in an Internet-based business environment
Experience in consumer-facing online commerce
Willing to travel up to 10% of the time for business purposes (within state and out of state).
Preferred Qualifications
Bachelor's degree in Business or Information System
Experience in the retail industry
Experience with Azure DevOps (ADO)
Experience with Scaled Agile Framework
Experience working in a cross functional team
Basic level skill in SQL (build queries, add, modify, and delete data; create and maintain tables, query and update databases using SQL statements, etc.)
Experience in digital health or the pharmaceutical/healthcare industry
Knowledge of mobile technologies
Experience working as a Business Analyst in an Internet-based business environment
An employee in this position can expect a salary between $57,225 and $146,640 plus bonus pursuant to the terms of any bonus plan, if applicable will depend on experience, seniority, geographic locations, and other factors permitted by law. To review benefits, please click here jobs.walgreens.com/benefits. Walgreens will provide applicants in other states with information related to the positions, to the extent required by state or local law, by calling 1-866-967-5492.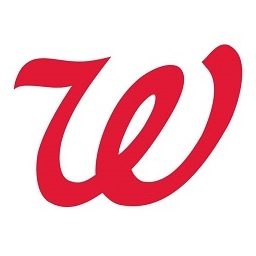 LIFE AT WALGREENS
No matter where you are, life at Walgreens is driven by a culture of helping others. From our store aisles and warehouses to our HQ and technology hub, there's a spirit of excitement and innovation everywhere you look. A career at Walgreens means joining a company that's been dedicated to our customers and the communities we serve for over 120 years. 
RED, WHITE, AND BLUE ARE OUR COLORS TOO!
We've made a big commitment to hiring veterans for our team. But this is more than just a pledge. We're backing it up with the kinds of things you need to successfully transition into the next stage of your career – like training, educational opportunities and support. After all, we're counting on you to help the thousands of people we serve in our communities. So, you can count on us every step of the way.
HERO PROGRAM
Our HERO Program (Helping Veterans with Educational and Retail Opportunities) – created specifically for those who have served – can set you on a path to store management. Whether you join our team as a shift lead, emerging store manager, pharmacy operations manager or store manager unassigned, you'll get the tools and support to succeed, including on-the-job training, mentorship, Walgreens University courses and instructor-led workshops.
GET YOUR BACHELORS DEGREE, AND REACH YOUR EDUCATIONAL GOALS 
As a veteran in our HERO program, you can earn your bachelor's degree through our educational partner, Southern New Hampshire University (SNHU). SNHU is approved for VA educational benefits and accepts transfer credits from prior education and your military training. You'll even get exclusive tuition savings and you can work toward your degree in flexible eight-week terms with support from a dedicated team of advisors with experience in every branch of the military.