RS Aircraft Systems Coordinator - Military Veterans
at General Dynamics
Responsibilities for this Position

RS Aircraft Systems Coordinator (200420)
Req Id 200420 - Posted Aug 22, 2022 - Appleton, WI, US

RS Aircraft Systems Coordinatorin GAC Appleton

Unique Skills:

Our aircraft are industry leaders and so are our people. We're looking for talented, motivated peoplewho are ready to do innovative work, and we offer exciting career opportunities worldwide.

Let your career take flight

Our aircraft are industry leaders and so are our people. We're looking for talented, motivated individuals who are ready to do innovative work, and we offer exciting career opportunities worldwide.

Gulfstream Aerospace Careers

Gulfstream employees benefit from a total rewards package that includes
competitive compensation
medical, prescription, dental and vision coverage starting on day 1
retirement savings plan
Visit outsidegulfstream.com/benefits to learn more about our benefits plans.
Education and Experience Requirements
Associate's Degree Aviation Avionics or related field or an equivalent combination of education and experience sufficient to successfully perform the essential functions of the job. Engine run qualification desirable. 8 years of Avionics/Electrical/Mechanical experience. 3 years leadership/supervisory experience.
Position Purpose
:
Working in a leadership role, responsible for the verification/performance of avionics, electrical, and mechanical aircraft systems in accordance with engineering documentation, includes but is not limited to; cockpit and cabin checkout, mechanical ASC installs, outside operations, and aircraft preflight/recovery.
Job Description
Principle Duties and Responsibilities:
Essential Functions:
Responsible for checkout/test for all aircraft systems, including Outside Flight operations, physical examination of aircraft components and appropriate documentation. Responsible for sign-off prior to the aircraft being released for flight.
Attends PDR and Project Reviews for assigned aircraft. Identifies new installations/components required. for each aircraft and initiates written plans to mitigate risk. .
Coordinates with ME or Test Engineering Specialist, ensuring that a formal test plan/check list is in place to comply with company standards and specifications. Provides sufficient details on Test Plan/checklist to allow for daily work assignments. Develops and promotes use of written processes and procedures where possible to have consistent interpretation of results and application of information.
Responsible for assigned Critical Path milestones such as checkout for cockpit or cabin. Drives/leads daily work tasks and maintains daily schedule status. Utilizes established tools/metrics on aircraft status boards to communicate team performance.
Assigns team to work off-shifts as required. to support the overall schedule and team in cases where efficiencies can be realized.
Ensures daily accountability of team. Verifies progress by routinely inspecting work and corresponding drawings progressively bought-off.
Improves work processes/performance to reduce: (1) Quality defects, (2) labor hours and (3) Cycle time. .
Reviews and monitors open actions such as discrepancies and drawings and ensures resolution in a timely manner.
Maintains ship status via log books (i.e., R&I Log, Travelers, Test Specs, CMP).
Additional Functions:
Outside operations to include engine run. .
Ensures individual training requirements of team members is maintained. .
Leads 5S program and related continuous improvement programs. .
In support of aircraft certification and final phase testing, may include flight tests on aircraft as required. .
Perform other duties as assigned.
Other Requirements:
Airframe and Powerplant (A&P) license preferred or must be able to obtain a Repairman Certificate.
Note: Incumbents in Production Pre-Flight Department (923) must have an A&P license or a Repairmens Certificate, due to FAA regulations.
Daily communication required. with team members and support organization members to ensure concerns are addressed and barriers removed in support of the daily work plans.
Daily Engineering interface as it relates to technical issue resolution and the ability to influence their support while maintaining a team based environment.
Must possess the people skills to address individual performance issues.
Must be able to address and resolve sensitive personnel issues with the support of the HR department.
Ensures safe work practices are followed inside and outside the aircraft. This will be especially emphasized in flight preparation and recovery.
Overtime may be required. and is expected as necessary to meet overall expectations.
Must be able to read, write, speak, and understand the English language.
Additional Information
Requisition Number: 200420
Category: Operations
Percentage of Travel: Up to 25%
Shift: Weekend Days
Employment Type: Full-time
Posting End Date: 09/12/2022
Equal Opportunity Employer/Veterans/Disabled.
Gulfstream does not provide work visa sponsorship for this position, unless the applicant is a currently sponsored Gulfstream employee.
Legal Information | Site Utilities | Contacts | Sitemap
Copyright 2020 Gulfstream Aerospace Corporation. All Rights Reserved. A General Dynamics Company .
Gulfstream Aerospace Corporation, a wholly-owned subsidiary of General Dynamics (NYSE: GD), designs, develops, manufactures, markets, services and supports the world's most technologically-advanced business jet aircraft
Nearest Major Market:
Appleton
Nearest Secondary Market:
Oshkosh
Job Segment:
Aerospace, Test Engineer, Engineer, Electrical, Aviation, Engineering
PI189524485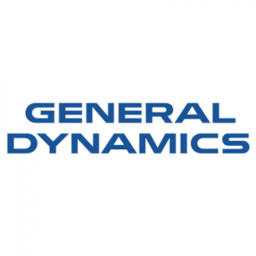 General Dynamics is a global aerospace and defense company.
Our portfolio spans the realm of the world's most technologically advanced business jets, wheeled combat vehicles, command and control systems and nuclear submarines. We offer these through our five business groups: Aerospace, Combat Systems, Information Technology, Mission Systems and Marine Systems.
General Dynamics employs thousands of people across the globe, with locations in more than 45 countries. We rely on the skills of our employees and their knowledge of customer requirements to deliver best-in-class products and services.
Who We Are Looking For 
General Dynamics is seeking military veterans and military spouses across the country who bring a deeply rooted skillset that includes team-oriented approaches to problem-solving, demonstrations of leadership and an overall commitment to the mission of the organization.  We recognize the knowledge and skills gained during your military experience are invaluable to the success of a team. We're proud of the thousands of veterans and military professionals who have chosen to apply their leadership, teamwork and problem-solving skills to a career at General Dynamics and to continue supporting the mission of those serving today.
Should I Apply?
At General Dynamics, our employees are the heart of our company. We rely on their dedication to excellence and their intimate knowledge of customer requirements to meet the needs of customers around the globe, day in and day out. Our employees' unique blend of skill, innovation and agility drives our continued success, and we take our responsibility to them seriously. If you are a military veteran or military spouse ready to advance your career, view our available career opportunities to the right for more information and to apply today!
What Happens After I Apply?
Once you click 'Apply Now' on a General Dynamics posting, you will be re-directed to fill out an application on General Dynamics career page.  In order to be considered for next steps, please complete the application on General Dynamics career page and make sure you have an updated resume uploaded to your RecruitMilitary profile.  Once General Dynamics reviews your resume and profile, a recruiter will reach out to provide you with more information and to schedule you for an interview.
How to Win An Interview
1.     Review the job description for the specific position you are applying for.
2.     Review the company website. Know their mission and values. What do they do? What are their products?
3.     Prepare a few questions to ask on your interview.
4.     Prepare to discuss your military or civilian background and how it relates to the position. 
5.     Check out the RecruitMilitary Resources tab for resume guidance, interview prep and more!