RS Avionics Electrical Technician II - $4,000 Sign On Bonus Offered - Military Veterans
at General Dynamics
Responsibilities for this Position

RS Avionics Electrical Technician II - $4,000 Sign On Bonus Offered (196585)
Req Id 196585 - Posted May 26, 2023 - Appleton, WI, US

RS Avionics Electrical Technician II - $4,000 Sign On Bonus Offeredin GAC Appleton

Unique Skills:

Education/Experience in aircraft maintenance or avionics required.

Education and Experience Requirements

High School Diploma or GED required. Four (4) years experience in an avionics/electrical career field. or two (2) years of accredited schooling in aviation electronics and two (2) years related experience. A&P (FAA Airframe and Powerplant) license preferred. Other FCC preferred. Other NCATT preferred.

Position Purpose:

Provides technical expertise in testing aircraft systems, troubleshooting and repairing system discrepancies to ensure minimum schedule impact. Demonstrates technical expertise by implementing process changes to reduce cost and meet schedule without compromising safety or quality. May fill in for the Senior Avionics/Electrical Technician thus ensuring that the company goals of safety and quality are enforced at all times while adhering to daily work plans to maintain schedule requirements.

Job Description

Principle Duties and Responsibilities:

Essential Functions:
Demonstrates technical skills and expertise in avionics and aircraft systems operational testing and troubleshooting.
Performs the installation and functionally testing of electrical/avionics components and systems on aircraft per Engineering specifications, drawings and maintenance manuals ensuring a defect free system.
Ensures quality and efficiency of all installations: troubleshoots processes/concepts to provide timely, quality repairs of malfunctioning systems.
Demonstrates the skills and knowledge required. to effectively and efficiently repair or replace defective components and wiring to ensure installations meet conformity. Demonstrates effective repair techniques using acceptable practices including splicing, soldering and pinning of wiring.
Performs and complies with engineering changes and modifications as required.
Sets up and operates necessary test equipment. Conducts functional and operational tests to evaluate performance and reliability.
Ensures that all work performed on the aircraft is properly and completely documented and ready for inspection.
Tests and maintains test equipment, electronic systems, and components.
Complies with the company FOD program, tool control program, 5-S program and all safety regulations.
Adapt to sudden schedule changes.
Additional Functions:
In support of aircraft certification and final phase testing, may include flight tests on aircraft as required. .
Perform other duties as assigned.
Other Requirements:
Preferred proficiency in the operation and troubleshooting of other aircraft systems or disciplines other than avionics, such as hydraulics, landing gear, flight controls, environmental controls or structural installations and repairs.
Ability to read and interpret basic blueprints and schematic diagrams.
Demonstrates excellent communication skills. Must be able to communicate effectively both verbally and written.
Must be able to climb stairs and ladders, work in confined areas and lift up to 50 pounds.
Must be able to read, write, speak, and understand the English language.
Additional Information
Requisition Number: 196585
Category: Service Center
Percentage of Travel: Up to 25%
Shift: Second
Employment Type: Full-time
Posting End Date: 12/31/2022
Equal Opportunity Employer/Veterans/Disabled.
Gulfstream does not provide work visa sponsorship for this position, unless the applicant is a currently sponsored Gulfstream employee.
Legal Information | Site Utilities | Contacts | Sitemap
Copyright 2020 Gulfstream Aerospace Corporation. All Rights Reserved. A General Dynamics Company .
Gulfstream Aerospace Corporation, a wholly-owned subsidiary of General Dynamics (NYSE: GD), designs, develops, manufactures, markets, services and supports the world's most technologically-advanced business jet aircraft
Nearest Major Market:
Appleton
Nearest Secondary Market:
Oshkosh
Job Segment:
Aerospace, Hydraulics, Electrical, Inspector, Aviation, Engineering, Quality
PI185370879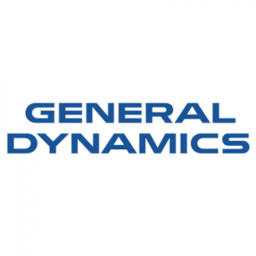 General Dynamics is a global aerospace and defense company.
Our portfolio spans the realm of the world's most technologically advanced business jets, wheeled combat vehicles, command and control systems and nuclear submarines. We offer these through our five business groups: Aerospace, Combat Systems, Information Technology, Mission Systems and Marine Systems.
General Dynamics employs thousands of people across the globe, with locations in more than 45 countries. We rely on the skills of our employees and their knowledge of customer requirements to deliver best-in-class products and services.
Who We Are Looking For 
General Dynamics is seeking military veterans and military spouses across the country who bring a deeply rooted skillset that includes team-oriented approaches to problem-solving, demonstrations of leadership and an overall commitment to the mission of the organization.  We recognize the knowledge and skills gained during your military experience are invaluable to the success of a team. We're proud of the thousands of veterans and military professionals who have chosen to apply their leadership, teamwork and problem-solving skills to a career at General Dynamics and to continue supporting the mission of those serving today.
Should I Apply?
At General Dynamics, our employees are the heart of our company. We rely on their dedication to excellence and their intimate knowledge of customer requirements to meet the needs of customers around the globe, day in and day out. Our employees' unique blend of skill, innovation and agility drives our continued success, and we take our responsibility to them seriously. If you are a military veteran or military spouse ready to advance your career, view our available career opportunities to the right for more information and to apply today!
What Happens After I Apply?
Once you click 'Apply Now' on a General Dynamics posting, you will be re-directed to fill out an application on General Dynamics career page.  In order to be considered for next steps, please complete the application on General Dynamics career page and make sure you have an updated resume uploaded to your RecruitMilitary profile.  Once General Dynamics reviews your resume and profile, a recruiter will reach out to provide you with more information and to schedule you for an interview.
How to Win An Interview
1.     Review the job description for the specific position you are applying for.
2.     Review the company website. Know their mission and values. What do they do? What are their products?
3.     Prepare a few questions to ask on your interview.
4.     Prepare to discuss your military or civilian background and how it relates to the position. 
5.     Check out the RecruitMilitary Resources tab for resume guidance, interview prep and more!