Mechanical Engineering Technician - Military Veterans
at General Dynamics
Responsibilities for this Position

Basel, Switzerland

Summary:

The dream of flying has always been a human fascination, evoking emotions and the sense of freedom. Modern business aviation attracts people who share that passion. People from all over the world converge at Jet Aviation, creating a unique cultural mix. They combine their competencies and skills with one common mission: to serve our customers best!
We continuously challenge and develop our employees, for they are our most valuable asset. Jet Aviation as an international company offers numerous possibilities for development and opens reams of professional perspectives.

In order to reinforce the Mechanical Engineering Department in Basel we are currently recruiting for a

Mechanical Engineering Technician

Integrated within the Engineering department, the Mechanical Engineering Technician realizes engineering 3D models and 2D drawings for mechanical parts, assemblies and installation drawings as per Jet Aviation's design principles, design rules and project requirements.

Description/Tasks:


Realize engineering 3D models and 2D drawings for mechanical parts, assembly and installation drawings as per:
- Engineering mechanical design rules and processes (material and processes guideline, sheetmetal rules, machined rules, standard and fasteners selection and installation rules, bonding and grounding)
- CPR instructions
- BIGs
- Projects milestones
Ensure a design to weight and design to cost approach in accordance with project requirement
Perform continuous improvement initiatives
React and address immediately risk items to N+1, identify project roadblocks as well as all gaps between the activity performed and the scope sold to the customer
Involve all relevant expertise (Production Engineering, stress, CVE, Flammability, shops) to secure your activity
Rework (Revision, DS, Concession) on 3D Parts, assembly drawing and installation drawing
Qualification/Experience:
Technical certificate (preferably in aviation or related field)
Proficient with CAE & CAD tools (i.e. AutoCAD, Catia V5, Siemens NX, TeamCenter, etc.) and Microsoft Office
Good and positive communication as per Jet Values, team spirit
Comfortable to work in a stressful and highly demanding environment
Fluent in English (written and oral), French and/or German is a plus
If you are interested in a multicultural, challenging and innovative working environment and your profile matches our requirements, we are looking forward to receiving your online application in
English
(cover letter, CV).
Equal Employment Opportunity has been, and will continue to be, a fundamental principle at Jet Aviation, where individuals are hired, employed, recognized, and advance based upon their individual skills and abilities and without regard to an individual's race, color, national origin, age, religion, physical or mental disability status, sex, gender, sexual orientation, gender identity or expression, transgender status, genetic information, marital status, pregnancy (including childbirth, lactation and related medical conditions), status as a protected veteran or any status or characteristic protected from employment discrimination under applicable federal, state and local laws (EEO status). This policy applies to all terms and conditions of employment, including, but not limited to, recruitment and hiring, compensation, benefits, promotions, termination, layoff, recall, transfer, and opportunities for training and advancement.
PI184754997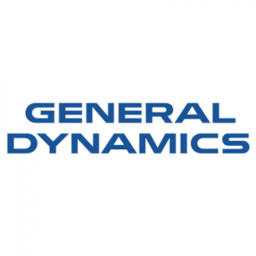 General Dynamics is a global aerospace and defense company.
Our portfolio spans the realm of the world's most technologically advanced business jets, wheeled combat vehicles, command and control systems and nuclear submarines. We offer these through our five business groups: Aerospace, Combat Systems, Information Technology, Mission Systems and Marine Systems.
General Dynamics employs thousands of people across the globe, with locations in more than 45 countries. We rely on the skills of our employees and their knowledge of customer requirements to deliver best-in-class products and services.
Who We Are Looking For 
General Dynamics is seeking military veterans and military spouses across the country who bring a deeply rooted skillset that includes team-oriented approaches to problem-solving, demonstrations of leadership and an overall commitment to the mission of the organization.  We recognize the knowledge and skills gained during your military experience are invaluable to the success of a team. We're proud of the thousands of veterans and military professionals who have chosen to apply their leadership, teamwork and problem-solving skills to a career at General Dynamics and to continue supporting the mission of those serving today.
Should I Apply?
At General Dynamics, our employees are the heart of our company. We rely on their dedication to excellence and their intimate knowledge of customer requirements to meet the needs of customers around the globe, day in and day out. Our employees' unique blend of skill, innovation and agility drives our continued success, and we take our responsibility to them seriously. If you are a military veteran or military spouse ready to advance your career, view our available career opportunities to the right for more information and to apply today!
What Happens After I Apply?
Once you click 'Apply Now' on a General Dynamics posting, you will be re-directed to fill out an application on General Dynamics career page.  In order to be considered for next steps, please complete the application on General Dynamics career page and make sure you have an updated resume uploaded to your RecruitMilitary profile.  Once General Dynamics reviews your resume and profile, a recruiter will reach out to provide you with more information and to schedule you for an interview.
How to Win An Interview
1.     Review the job description for the specific position you are applying for.
2.     Review the company website. Know their mission and values. What do they do? What are their products?
3.     Prepare a few questions to ask on your interview.
4.     Prepare to discuss your military or civilian background and how it relates to the position. 
5.     Check out the RecruitMilitary Resources tab for resume guidance, interview prep and more!