Mid level Full Stack Developer - Active Top Secret/SCI with the ability to obtain a CI Poly - Military Veterans
at General Dynamics
Responsibilities for this Position
Location: USA DC Washington - 935 Pennsylvania Ave NW (DCC031)
Full Part/Time: Full time
Job Req: RQ119458

Type of Requisition:
Regular

Clearance Level Must Currently Possess:
Top Secret

Clearance Level Must Be Able to Obtain:
Top Secret

Public Trust/Other Required:

Job Family:
Software Development

Job Qualifications:

Skills:
Documentations, Software Development, Software Development Life Cycle (SDLC), Software Systems
Certifications:

Experience:
4 + years of related experience
US Citizenship Required:

Job Description:

GDIT is growing and our mission is to deliver outstanding customer service, next-generation technologies and drive innovation within the US Federal Government marketplace to meet the mission-critical needs.

We are currently seeking software engineer to join our team in Washington, DC.

* US Citizenship is required with an active Top Secret/SCI with the ability to obtain a CI Poly clearance

Required Skills:

LCAT requires 4 years of experience with programming and software development in multiple layers in the software stack (UI, web or micro services, database, search)

Needs Python, Cypher, familiarity w/ AWS & w/ Linux for backend & Neo4j database experience

Duties:
Performs all phases of the software development lifecycle.

Analyze user/business needs and functionality to plan and design software systems to meet those needs.

Creates a variety of models and diagrams that show programmers the software code needed for an application.

Performs software updates, refinement, testing, and debugging to meet business needs.

Prepares and analyzes reports on software project specifications, activities, or status.

Document the software or system process for future maintenance and updates.

#QF2142023
Scheduled Weekly Hours:
40
Travel Required:
None
Telecommuting Options:
Remote
Work Location:
USA DC Washington
Additional Work Locations:
USA AL Huntsville - 4545 Fowler Road, Huntsville, AL (ALC049)
COVID-19 Vaccination: GDIT does not have a vaccination mandate applicable to all employees. To protect the health and safety of its employees and to comply with customer requirements, however, GDIT may require employees in certain positions to be fully vaccinated against COVID-19. Vaccination requirements will depend on the customer site requirements.
We are GDIT. The people supporting some of the most complex government, defense, and intelligence projects across the country. We deliver. Bringing the expertise needed to understand and advance critical missions. We transform. Shifting the ways clients invest in, integrate, and innovate technology solutions. We ensure today is safe and tomorrow is smarter. We are there. On the ground, beside our clients, in the lab, and everywhere in between. Offering the technology transformations, strategy, and mission services needed to get the job done.
GDIT is an Equal Opportunity/Affirmative Action employer. All qualified applicants will receive consideration for employment without regard to race, color, religion, sex, sexual orientation, gender identity, national origin, disability, or veteran status, or any other protected class.
PI201249823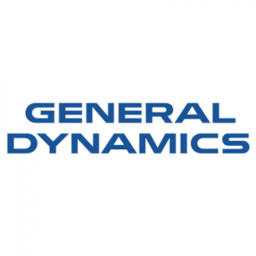 General Dynamics is a global aerospace and defense company.
Our portfolio spans the realm of the world's most technologically advanced business jets, wheeled combat vehicles, command and control systems and nuclear submarines. We offer these through our five business groups: Aerospace, Combat Systems, Information Technology, Mission Systems and Marine Systems.
General Dynamics employs thousands of people across the globe, with locations in more than 45 countries. We rely on the skills of our employees and their knowledge of customer requirements to deliver best-in-class products and services.
Who We Are Looking For 
General Dynamics is seeking military veterans and military spouses across the country who bring a deeply rooted skillset that includes team-oriented approaches to problem-solving, demonstrations of leadership and an overall commitment to the mission of the organization.  We recognize the knowledge and skills gained during your military experience are invaluable to the success of a team. We're proud of the thousands of veterans and military professionals who have chosen to apply their leadership, teamwork and problem-solving skills to a career at General Dynamics and to continue supporting the mission of those serving today.
Should I Apply?
At General Dynamics, our employees are the heart of our company. We rely on their dedication to excellence and their intimate knowledge of customer requirements to meet the needs of customers around the globe, day in and day out. Our employees' unique blend of skill, innovation and agility drives our continued success, and we take our responsibility to them seriously. If you are a military veteran or military spouse ready to advance your career, view our available career opportunities to the right for more information and to apply today!
What Happens After I Apply?
Once you click 'Apply Now' on a General Dynamics posting, you will be re-directed to fill out an application on General Dynamics career page.  In order to be considered for next steps, please complete the application on General Dynamics career page and make sure you have an updated resume uploaded to your RecruitMilitary profile.  Once General Dynamics reviews your resume and profile, a recruiter will reach out to provide you with more information and to schedule you for an interview.
How to Win An Interview
1.     Review the job description for the specific position you are applying for.
2.     Review the company website. Know their mission and values. What do they do? What are their products?
3.     Prepare a few questions to ask on your interview.
4.     Prepare to discuss your military or civilian background and how it relates to the position. 
5.     Check out the RecruitMilitary Resources tab for resume guidance, interview prep and more!