Attendant Golf Shop - Military Veterans
at ClubCorp
Golf Shop Attendant
Responsible for promoting the game of golf and the club while providing the Three Steps of Service to the Members and guests of the club. Responsible for providing quality service, ordering necessary merchandise and managing the golf shop operations.
This position reports directly to the Director of Golf or Head Golf Pro and indirectly to all Golf Professionals.
Day to Day:
Responsible for efficient and friendly customer service throughout the pro shop, checking in golfers, accurately ringing up charges at the register and properly checking in all golfers prior to play. This also includes proper cash handling procedures as well as making sure that all standards of operations are being met.

Respond to inquiries and make tee-times for Members and guests both in person and over the phone. Converse with Members and guests in a friendly manner. Focus attention on Member and guest needs while remaining calm, professional and courteous at all times, even when under pressure.

Responsible for inventory controls, checking-in merchandise in accordance with procedures, organization of storage and display areas. Keep up inventory levels of constantly stocked items (ie. shirts, socks, gloves, hats, balls, etc.). Follow up on all special orders making sure customers are aware of the receipt of their orders in accordance with established procedures.

Take care of all return merchandise and issue proper credit to customer.

Responsible for marshaling, starting, and outside services as needed and requested.

Provide shop assistance to the Head Golf Professional, General Manager, and Tournament Coordinators.

Assist outside golf operations and staff to assure proper performance while following all daily procedures and policies.

Promote the game of golf and the Club while maintaining a high level of professionalism and service.

Perform close of business functions following guidelines and procedures established by the Club.

Responsible for ensuring all daily assignments are completed in their respective areas, to meet Club standards (ie orderly/organized work areas, straighten/arrange entry area, straightening /stocking of golf shop, etc.).

Assist fellow Employee Partners, Members and guests to ensure delivery of the 3 steps of service without being directed. Be aware of team members and the environment and participate as a member of the team.

Notify supervisor of Member/Guest complaints at the time they occur. Resolve customer complaints as soon as possible.
All the other stuff we do:
Because of the fluctuating demands of the companys operation, it may be necessary that each Employee Partner perform a multitude of different functions therefore, as an essential part of your position, you will be expected to help others when the occasion arises, just as other Employee Partners are expected to help you. Accordingly, you may be expected to perform other tasks as needed or as directed.

Adhere to all of the various company, club and department written mandatory standards of operations, policies and procedures, manuals, memos, oral instructions, etc., all of which go to make up the essential functions of the job.

Ability to communicate effectively with proper grammar.

Ability to work well under pressure, coordinating multiple tasks at any given time

Ability to focus attention on detail.
Maintain good conduct and safe working habits while in all areas of the Club and assure that others are acting safely.

Attend daily line-up and participate as requested.

Wear a clean and neat uniform that follows ClubCorp and your property uniform standards daily.
A high school diploma, GED, or equivalent, is required.

Customer service experience. Basic Golf Knowledge Required.

You can be trusted to maintain confidentiality of all proprietary Company information and sensitive employee matters, except as expressly authorized by the Company.

You always perform at the highest level of ethical work standards.

You are comfortable working in both indoor and outdoor environments with frequent exposure to extreme hot or cold temperatures and humidity.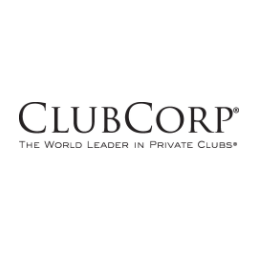 Since its founding in 1957, Dallas-based ClubCorp has operated with the central purpose of Building Relationships and Enriching Lives®. ClubCorp is a leading owner-operator of private golf and country clubs and private business clubs in North America. ClubCorp owns or operates a portfolio of over 200 golf and country clubs, business clubs, sports clubs, and alumni clubs in 28 states, the District of Columbia and two foreign countries that serve over 430,000 members, with approximately 20,000 peak-season employees. ClubCorp properties include: Firestone Country Club (Akron, Ohio); Mission Hills Country Club (Rancho Mirage, California); The Woodlands Country Club (The Woodlands, Texas); Capital Club Beijing; and The Metropolitan (Chicago, Illinois).