Sr NDT, Welding, Brazing Qual - Military Veterans
at General Dynamics
Responsibilities for this Position

Date: Aug 20, 2022
Location: Norfolk, VA, US, 23523
Company: National Steel and Shipbuilding Com

We currently have an exciting opportunity in our Quality Assurance department. This position specifically is located in Norfolk, Virginia. We are looking for a Sr NDT, Welding, Brazing Qual.

General Dynamics NASSCO is a proud member of the General Dynamics Marine Systems business unit. In addition to ship construction, our capabilities include advanced ship repair, conversion, and maintenance for both commercial and national defense assets.

We encourage you to learn more about our open positions and how you can become part of the important and exciting work we do here at NASSCO.Please review the job description below and apply if you are interested. Come join our team!

Shift : ALL

Security Clearance: No Clearance

PURPOSE AND FUNCTIONS

Provide management support to the Welding Process/NDT Assistant PM to manage the Welding and NDT Programs to support Military, ABS, AWS, and ASME requirements. Administers and manages the qualification program for both welding and NDT process. Provide Welding and NDT SME support to both the Welding production shops and the NDT inspectors with in the QA department. Within defined objectives, but with considerable latitude, performs in a professional position requiring an in-depth knowledge.

KNOWLEDGE, SKILLS & ABILITIES


Typically has a BA/BS in Engineering, Computer Science, Science or a related academic field or AA/AS plus 2 years directly related experience or High School graduate and 8-10 years related experience.
Certified Level II NDT Inspector. (Level III preferred)
5-8 years demonstrated NDT experience. Preferred certification in all of the following areas: (VT, PT, MT, and UT)
Strong working knowledge NDT requirement manuals and NAVSEA Standard Items.
Knowledgeable of safety practices as they pertain to welding, cutting, and joining processes.
Basic knowledge of the welding metallurgy for ferrous and nonferrous materials.
Practical knowledge of how the different welding processes and pre- and post-welding heat treating processes affect the metallurgy of ferrous and nonferrous materials. This knowledge shall also include an understanding of oxidation-reduction reactions.
Knowledgeable of ship structural designs of welding and NDT requirements.
Demonstrate the ability to read and interpret blue prints for structural, welding and NDT requirements.
Demonstrate a working knowledge of arc welding, resistance welding, brazing, and soldering.
Demonstrate working knowledge of oxyfuel gas cutting, and arc cutting.
Knowledgeable of welding and brazing qualification requirements.
Knowledgeable of writing new welding and brazing procedures.
Understand quality assurance systems and be able to participate in the implementation of quality assurance programs.
Knowledgeable in all aspects of quality control. Understand procedure and welder performance qualification, including destructive and nondestructive testing. Capable of performing visual inspection of welds and specifying the appropriate nondestructive examination (NDT) methods for a particular weldment.
Basic understanding of the advantages and limitations of NDT.
Strong knowledge of with the qualification requirements of NDT personnel.
Knowledge of manufacturing systems, including material control, production scheduling, and quality assurance.
Proven strong problem solving ability with attention to root cause.
Good verbal and written communication skills.
Excellent Analytical and organizational skills.
Good Computer skills using Microsoft products such as (Word, Excel and Power Point)
PHYSICAL REQUIREMENTS
Carrying
X
Kneeling
X
Stooping
X
Climbing
X
Lifting
X
Talking
X
Crawling
X
Pulling
X
Walking
X
Crouching
X
Sitting
X
Must be able to go on vessels
X
Hearing
X
Standing
X
Visual Requirements
X
VISION REQUIREMENTS:
Must be able to pass a Standard Jaeger's Test chart for near vision acuity reading J1 letters or equivalent with or without corrective aids and pass a color vision test using Ishihara's Tests for Color Deficiency.
WORKING RELATIONSHIPS
Reports to the Welding Process and NDT Assistant Program Manager. Supervises assigned welders and NDT personnel during their qualification process. Schedules own activities as required to maintain responsibilities. Maintains contact with customers (NSSA, ABS, USCG, etc.) Maintains internal contact with QA Supervisor, NDT Inspectors, Contracts office, Sub-contracts, Engineering, Planning, Production Foreman's, Supervisors and Trade personnel. Works closely with the welding/brazing production shops to address welding, brazing process issues.
RESPONSIBILITIES
Support the Responsible for planning, organizing, staffing, directing, and controlling work staff members engaged in similar work.
Provide training support to production shops for welding and NDT principles.
Recommends Human Resources actions to include hiring, firing, transfers, promotions, and compensation increases.
Develop and / or update NDT Procedures, Qualification Exams and Practical Training Exams.
Provide support to the Level III NDT inspector in developing and/or modifying welding procedures.
Administers Qualification Exams and Training for NDT and Welding/ Brazing personnel as required by Mil-Std-271 and Tech Pub 248 and Tech Pub 7000.
Maintains NDT Inspector and Welder / Brazer Qualifications.
Evaluates the skills and knowledge of potential new hires and temporary workers for NDT Inspectors, Welders / Brazers.
Conducts Audits on NDT and Welding / Brazing personnel.
Responsible for the inter-VSRA transfers of welder / brazer qualification records.
Develop and submits Process Control Procedures (PCP) when it is required by the work specification.
Review drawings and work specifications.
Determine welding or brazing requirements for work items to meet customer requirements.
Determine NDT requirements for work items to meet customer requirements.
Review NDT reports and P-1 packages for completeness and accuracy.
Responsible for providing advice and guidance about work performed, and training others on the "how-to" aspects of work.
Other Duties as assigned.
Inaccurate decisions, errors in work and information may put the fiscal position of the organization at risk and damage Company's reputation.
ADDITIONAL REQUIREMENTS
Meet the requirements to obtain a DoD Regional Contractor Badge and requirements for access to U.S. Navy/ U.S. Coast Guard bases and Shipyard Controlled Industrial Areas. Secret Clearance preferred.
General Dynamics NASSCO is an Equal Opportunity Employer. All qualified applicants will receive consideration for employment without regard to race, color, religion, sex, sexual orientation, gender identity, national origin, disability, or veteran status, or any other basis protected by local, state, or federal law.
To learn more about applicant rights under federal law, click here:
EEO is the Law Poster
EEO is the Law Supplement
Pay Transparency
If you have a disability that impacts your ability to complete the job application process and would like to request an accommodation, please contact our Human Resources Department.
For Norfolk, call (757) 543-6801. This contact information is for accommodation requests only, not to inquire about the status of applications.
Nearest Major Market:
Hampton Roads
Nearest Secondary Market:
Job Segment:
QA, Welding, Inspector, Defense, Military, Quality, Manufacturing, Government
PI189393400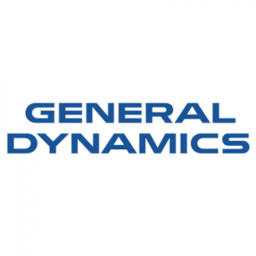 General Dynamics is a global aerospace and defense company.
Our portfolio spans the realm of the world's most technologically advanced business jets, wheeled combat vehicles, command and control systems and nuclear submarines. We offer these through our five business groups: Aerospace, Combat Systems, Information Technology, Mission Systems and Marine Systems.
General Dynamics employs thousands of people across the globe, with locations in more than 45 countries. We rely on the skills of our employees and their knowledge of customer requirements to deliver best-in-class products and services.
Who We Are Looking For 
General Dynamics is seeking military veterans and military spouses across the country who bring a deeply rooted skillset that includes team-oriented approaches to problem-solving, demonstrations of leadership and an overall commitment to the mission of the organization.  We recognize the knowledge and skills gained during your military experience are invaluable to the success of a team. We're proud of the thousands of veterans and military professionals who have chosen to apply their leadership, teamwork and problem-solving skills to a career at General Dynamics and to continue supporting the mission of those serving today.
Should I Apply?
At General Dynamics, our employees are the heart of our company. We rely on their dedication to excellence and their intimate knowledge of customer requirements to meet the needs of customers around the globe, day in and day out. Our employees' unique blend of skill, innovation and agility drives our continued success, and we take our responsibility to them seriously. If you are a military veteran or military spouse ready to advance your career, view our available career opportunities to the right for more information and to apply today!
What Happens After I Apply?
Once you click 'Apply Now' on a General Dynamics posting, you will be re-directed to fill out an application on General Dynamics career page.  In order to be considered for next steps, please complete the application on General Dynamics career page and make sure you have an updated resume uploaded to your RecruitMilitary profile.  Once General Dynamics reviews your resume and profile, a recruiter will reach out to provide you with more information and to schedule you for an interview.
How to Win An Interview
1.     Review the job description for the specific position you are applying for.
2.     Review the company website. Know their mission and values. What do they do? What are their products?
3.     Prepare a few questions to ask on your interview.
4.     Prepare to discuss your military or civilian background and how it relates to the position. 
5.     Check out the RecruitMilitary Resources tab for resume guidance, interview prep and more!